What is the point of a tablet? Some people might find it unnecessary if you're not using it to create art and since smartphones are boasting larger displays, entertainment purposes can be reserved to either that or the smart TV screen itself. And yet, as someone who's often on the go for work trips (well, once upon a time, at least) and meetings outside the office, a tablet has easily proven its worth. It's lighter and slimmer than a laptop and meets all needs, including a long-lasting battery life. One such premium tablet that I had the opportunity to try recently is the Huawei MatePad Pro, alongside its M-Pencil and Smart Magnetic Keyboard (all sold separately, of course).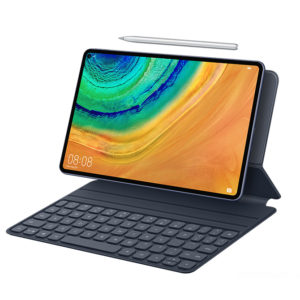 Appearance-wise, there are absolutely no complaints about the MatePad Pro—it's ultra slim and light, and features super thin bezels that results in an impeccable 90 per cent screen-to-body ratio (Huawei claims this to be even higher than the iPad Pro and Galaxy Tab S6). On the performance front, there's zero lag and even the rendering of the most detailed gaming app runs smoothly with no hiccups. The Kirin 990 chipset complemented by the 8GB RAM are the superstars behind that. That, and the 12-layer cooling system to ensure that even under the heaviest pressure (be it gameplay or opening 20 tabs in Desktop mode), the MatePad Pro stays cool to the touch and ridding you of any overheating concerns. However you push the tablet, the massive 7,250mAh battery uses its energy wisely, giving users up to 12 hours of non-stop watching HD videos in one full charge.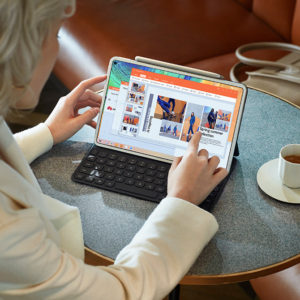 As a workmate, the MatePad Pro gets the work done. There's even a Desktop mode, Multi-Window support as well as App-Multiplier (split screen for the same app). And if you're using it to take notes, draw graphs or do calculations, the M-Pencil works like a gem. The handwriting detection software is unbelievable, "translating" my doctor-like scribbles into readable fonts instantly via the Huawei Notepad app. With WPS Office, there's a new voice note functionality so you can spontaneously record any feedback during a presentation. Nebo for Huawei MatePad Pro is another great productivity app for notetaking, coupled with smart gestures so you can make quick and efficient edits.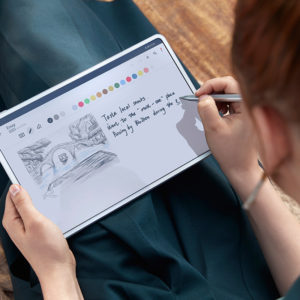 As a tablet for art, however, it's a mixed bag of reactions. It all boils down to preference. Now, I'm no painter but often I like to dabble in simple illustrations and practise what little calligraphy skill I have. With the M-Pencil and MatePad Pro, I do find it lacking the like-pen-on-paper touch and feel. Palm rejection could be better and the pressure sensitivity isn't instantly natural for me to grasp unlike other tablet-and-stylus combos I've tried. Then, there is the matter of available apps for sketching. The variety is few—like many other types of apps one might be searching for via the Huawei App Gallery, and like the variety of tools within the available apps. But, on the bright side, Huawei states that the M-Pencil is made to last and can be used for up to 20,000m of writing "with little wear and tear". I believe it. There's even a replacement tip in the box!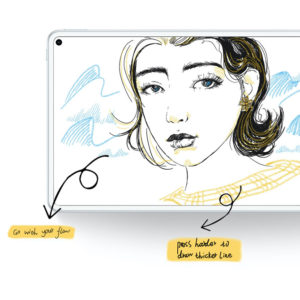 That being said, it's all a matter of time. For such a short span of time, the Huawei App Gallery does have a huge library of apps, some familiar and some new discoveries. Most of the localised apps are already available. If you're switching over from the Google Play Store or App Store, just know that it takes getting used to and trying out new apps instead. Moving on, what about the Smart Magnetic Keyboard? It works and feels great. And it connects easily. What's not to like?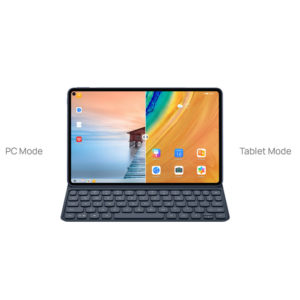 Overall, Huawei's MatePad Pro works as it should. If you're using it for entertainment, it has a stunning display and even supports a four-channel sound output. Of course, if you have a Huawei smartphone, it works even better with Huawei Share so you can enable Multi-Screen Collaboration (working seamlessly on both the smartphone and tablet at the same time). The tech giant is relatively new with tablets, as compared to the other brands in the market, but what they lack in the app store setback, they make up for in the build of the tablet. And for that price point, it's a worthy contender.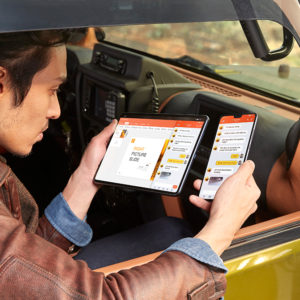 The Huawei MatePad Pro retails at RM2,399 while the M-Pencil retails at RM299 and the Smart Magnetic Keyboard, RM599.
For more info, visit Huawei's website.
| | |
| --- | --- |
| SHARE THE STORY | |
| Explore More | |