Huawei Malaysia has kicked off 2022 with a bang with the grand launch of the brand's latest flagship smartphones, the Huawei P50 Pro and P50 Pro Pocket. While both smartphones are impressive in their own right, the P50 Pocket marks the brand's expansion into the foldable phone category after the Huawei Mate X—and it comes with a number of exciting upgrades.
If aesthetic design, camera quality, and a seamless user experience are what you're after in a smartphone, then read on for the five standout features that make the Huawei P50 Pocket a trusty daily companion.
Its sleek, seamless fold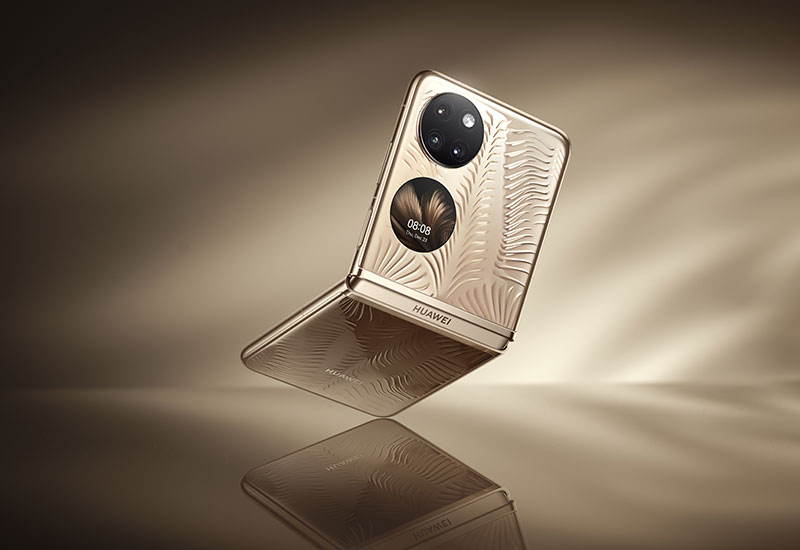 Let's start with the phone's defining feature—its fold. Whether or not you're a fan of the whole foldable/flip phone design, the P50 Pocket will draw you (further) into this growing cult. For starters, the phone's new-generation Multi-Dimensional Hinge mechanism enables it to fold seamlessly with no gap in between the two halves of the screen. This is a huge plus as it prevents the screen from collecting dust, debris, or scratches.
Unfolding the phone is equally effortless, producing a smooth screen supported by the Huawei-exclusive Multi-Dimensional Linkage Lifting design. One may think that bulkiness is a downside of flip phones—not so with the P50 Pocket. As its name suggests, the phone is slim, portable, and lightweight enough to fit in the pocket of your jeans, jacket, or bag. To be specific, it measures just 15.2mm when folded and 7.2mm thin when unfolded, allowing for easy one-handed operation.
Its elegant design and display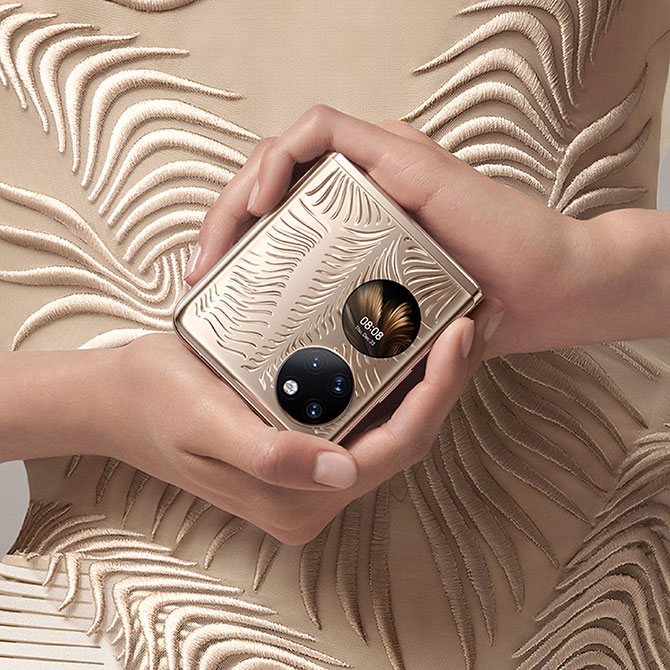 Combining form and function, the P50 Pocket's foldable design provides users with two independent screens—the Main Screen and the Cover Screen (more on this later). The former boasts a 6.9-inch Full HD+ OLED panel with a 120Hz refresh rate for a fast, bright, and vibrant display. Meanwhile, the latter 1.04-inch screen takes up one of two circular rings in the phone's unique Dual-Ring Design—the other of which houses three rear cameras.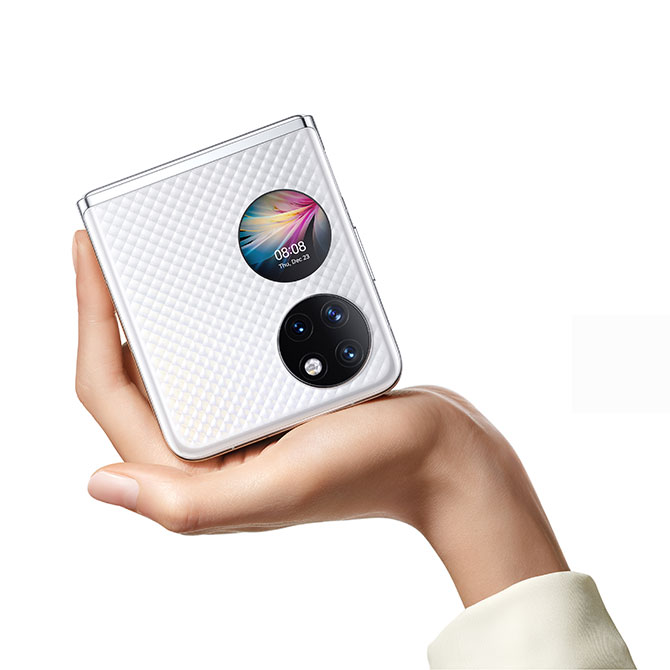 This dual-ring setup gives the P50 series a distinctive appeal that makes it instantly recognisable, especially when contrasted against a beautifully textured back panel. Speaking of which, the back panel comes in two variants for the Malaysian market. One is a shiny white hue, characterised by a diamond-like 3D micro-sculpture design on micro glass. The other is a Premium Edition, designed in collaboration with Haute Couture designer Iris Van Herpen. It features organically flowing patterns in a stunning gold tone, reflecting organic, kinetic movement.
The camera's Ultra Spectrum Camera Matrix technology
Huawei has built a solid reputation with its cameras, which the P50 Pocket now takes to even greater heights. Building on the success of the Huawei P series, the phone boasts the Ultra Spectrum Image Technology, which incorporates True Chroma Image Engine and Huawei XD Optics to produce highly detailed, realistic, and vivid photography.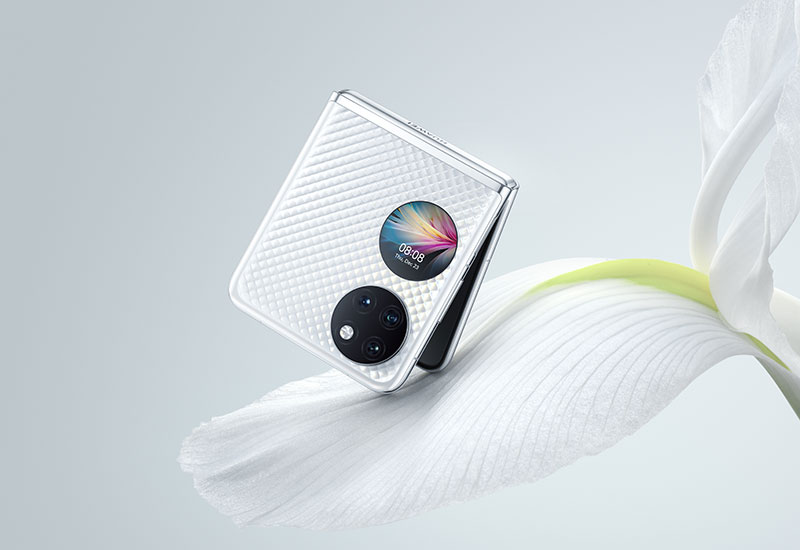 It's equipped with three rear cameras including a 40MP True-Chroma Camera, a 13MP Ultra Wide Angle Lens, and a 32MP Ultra Spectrum Camera, on top of the 10-Channel Multi-Spectrum Sensor, Ultra Spectrum illuminator, and AF Laser to capture greater depth and layers for accurate and clear image production. Whether you're snapping a close-up portrait or scenic landscape, in low light conditions or against backlight, in macro mode or with digital zoom, the P50 Pocket promises to impress with its results. In other words, expect nothing less than cutting-edge photography.
While one major highlight of flip phones is being able to use the rear camera for selfies and hands-free photography, there's also a 10.7MP Selfie Camera, which will come in handy for video calls on the Main Screen. Who doesn't love having options?
The cover screen's cool features (which beauty geeks will love!)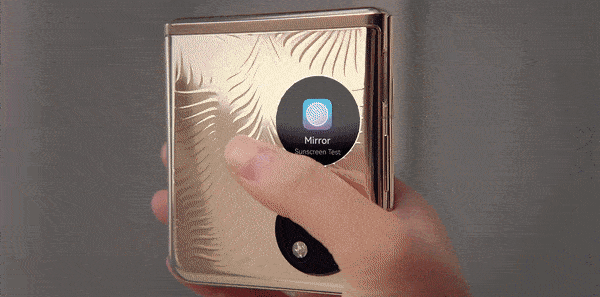 Circling back to the cover screen, here's where the P50 Pocket boasts a host of unique features you won't find in many other smartphones. For one, there's the Sunscreen Detection feature on the Mirror app that's able to check whether your face is properly covered up to help you better protect your skin. The feature also works to detect if you have completely removed all your makeup at the end of the day.
Plus, you'll be able to access important notifications, receive calls, and navigate widgets directly from the cover screen without having to unfold the phone. Forget being bombarded with notifications, the cover screen provides you with the option of tuning out what's unnecessary for your privacy and convenience. Alternatively, when you are ready to browse more content or make full use of your phone apps, you simply have to unfold the phone. It's that seamless and intuitive.
Exclusive App Gallery features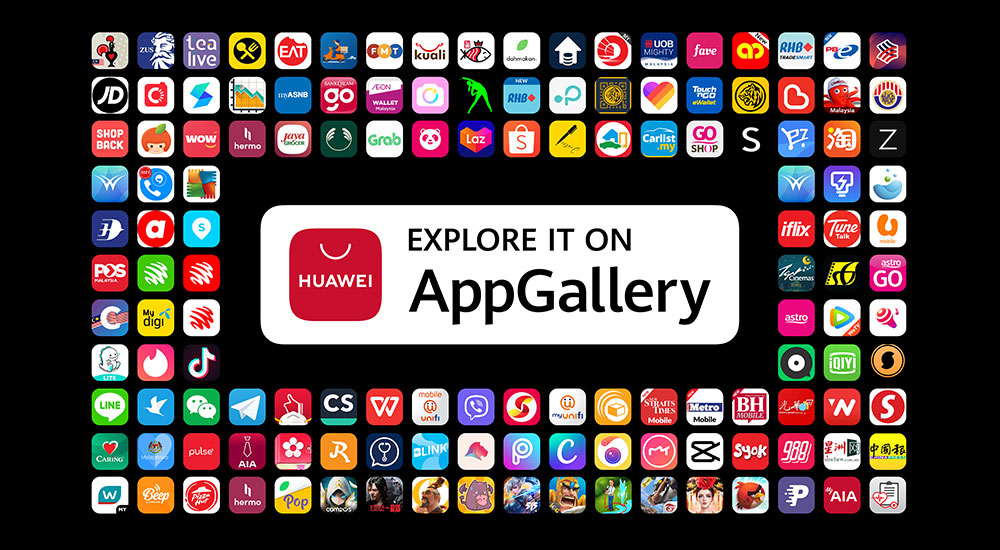 Despite only being introduced to the market in 2019, you'll find that most of Malaysia's top apps are already available on the Huawei AppGallery. From food delivery to banking to shopping, the platform covers a wide-ranging variety of lifestyle needs. But that's not all—some of these apps come with exclusive widgets for easy access via the Cover Screen.
For instance, users can access all radio stations and podcasts available in the Syok app directly from the Cover Screen. And this is just a glimpse of more to come in the pipeline for other apps in the AppGallery, thanks to the incredible versatility that the Cover Screen offers.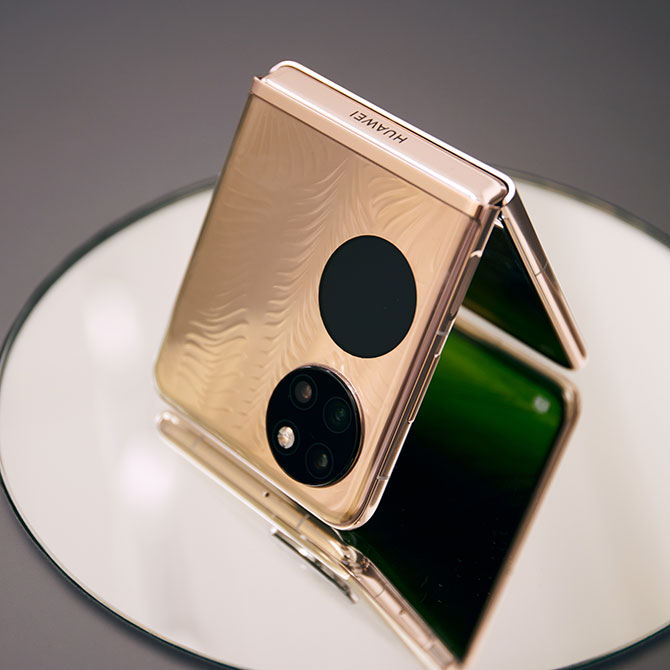 To ensure you get to enjoy all of the above features productively and efficiently, the Huawei P50 Pocket is equipped with a Snapdragon 888 4G chip and a 4,000mAh battery. It also supports fast charging with 40W Huawei SuperCharge, so it can always be easily powered up for your needs.
So, stunning design, cutting-edge mobile photography, immersive user experience, and exclusive Cover Screen features—all in a pocket-sized flip phone? Yes, the Huawei P50 Pocket is compact but it's also powerful, and it aims to please.
Pricing and availability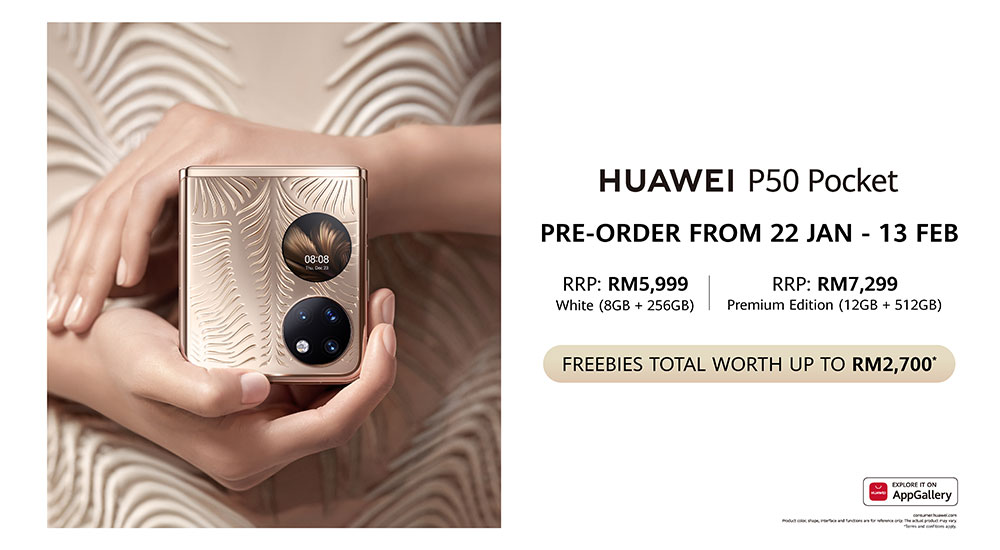 The Huawei P50 Pocket will be available in Malaysia in two variants: White (8GB + 256GB), priced at RM5,999, and Premium Edition (12GB + 512GB), priced at RM7,299. Customers stand to win freebies worth up to RM2,700 with pre-orders starting from 22 January until 13 February 2022 via the Huawei Official Website, Huawei Flagship Store on Lazada, and Huawei Official Store on Shopee.
---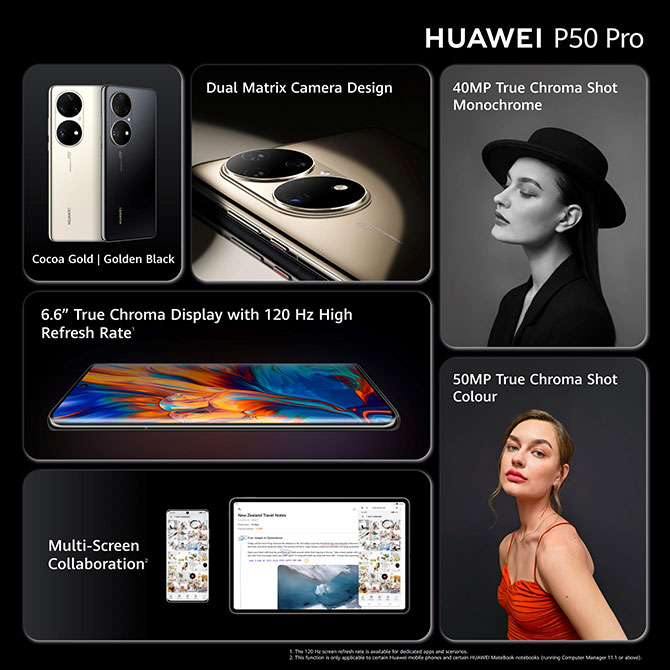 Besides the Huawei P50 Pocket, the new flagship Huawei P50 Pro is also available nationwide now. Like its pocket-friendly cousin, it features a Dual-Matrix Camera Design, on top of a 6.6-inch True Chroma Display and 50MP True-to-Life Photography. Priced from RM4,199, it comes in two colour variants: Cocoa Gold and Golden Black.
Fret not if you missed the pre-order period, you can purchase the Huawei P50 Pro from your nearest Huawei Experience Store, Huawei Official Website, Huawei Flagship Store on Lazada, and Huawei Flagship Store on Shopee today (22 January 2022) and stand to win freebies worth up to RM900!
For more information, visit the website.
| | |
| --- | --- |
| SHARE THE STORY | |
| Explore More | |