Technology
Need to work while you travel? This will make things easier
Without compromising your look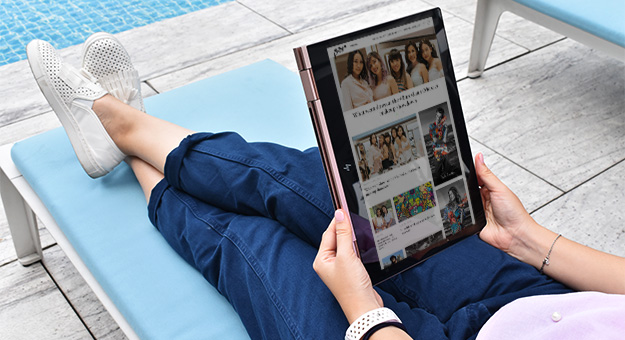 As much as we would love a holiday where we can truly disconnect and not think about work, sometimes that's just not possible. Whether travelling for business or leisure, packing can be a pain, and the thought of having to lug a heavy laptop around adds to the annoyance but it doesn't have to be that way.
The trick is to find the right laptop that's suited for your lifestyle. One that's thin enough to easily stash in your bag without making it bulky and can last almost an entire work day, so that having to carry the charger is an option rather than a requirement. You need a laptop that looks stylish to carry around while making you feel a little better about having to work. After all, according to the science of colour psychology, pale pinks are known to have a calming effect.
The solution to your woes? The new HP Spectre x360 in a luxurious limited edition pale rose gold tone. Here are five unique features about the laptop-tablet that will amaze you:
1. It's incredibly thin
This lightweight laptop weighs only 1.26kg, and the size of the screen is surely not compromised. The sleek 13.3-inch display with a barely-visible bezel is more than stunning with up to FHD high resolution.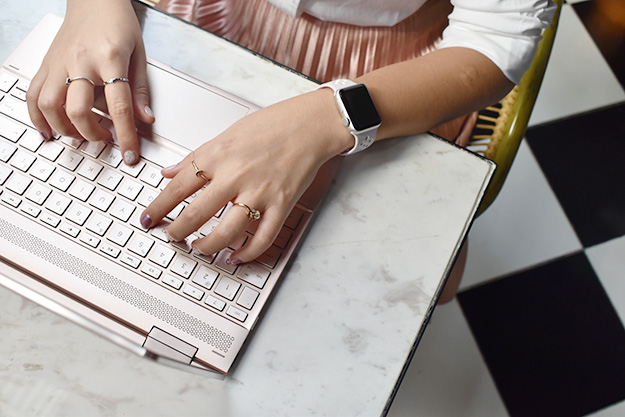 2. It's powerful—both in terms of performance and battery life
Whatever your work requires you to do, the HP Spectre x360 can meet your challenge. Need to jot down notes or draw up a design? It comes with a HP Active Pen to make it easier. Also, as mentioned, the visuals on this 2-in-1 are vivid but it's even better that it responds instantly thanks to its fast processor. And yet, none of this affects the battery life as it holds the record of lasting up to 16 hours.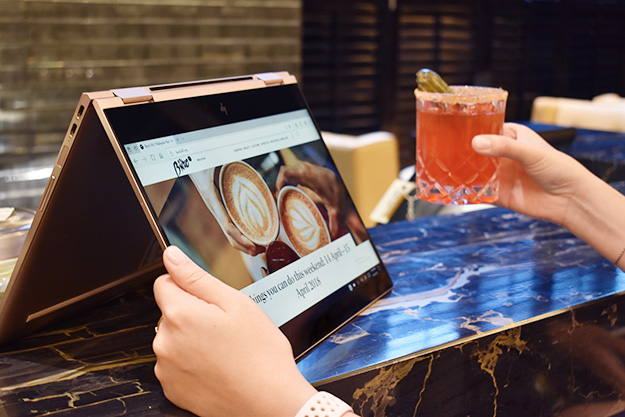 3. It's versatile
All work and no play makes Jack a dull boy. Luckily, even if you are named Jack (or not), you can change that. Do work in laptop mode. Take a breather and watch some YouTube videos in stand mode—even better, you'll get to experience the impressive entertainment system with the expert-tuned quad speakers by Bang and Olufsen. Relieve stress and play some games in tent mode. And if your job requires you to make presentations, do it in tablet mode.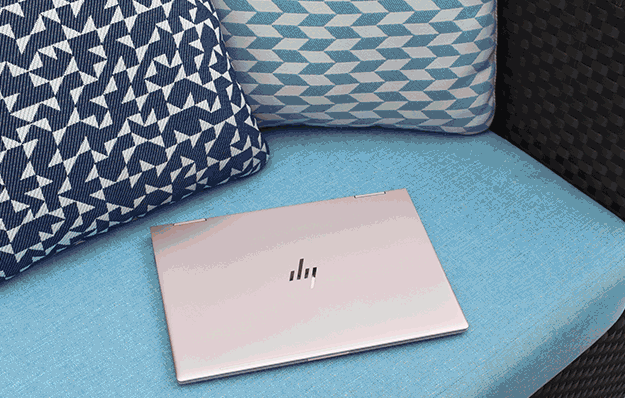 4. It's durable and well-protected
With all that shape-shifting and being on-the-go, rest assured that the touch screen is built with Corning® Gorilla® Glass NBT™ to withstand all the possible accidental damage from daily use. Security is also ensured since it's fitted with a patented 3D fingerprint reader and an infrared sensor camera to make logging into your device easier and faster.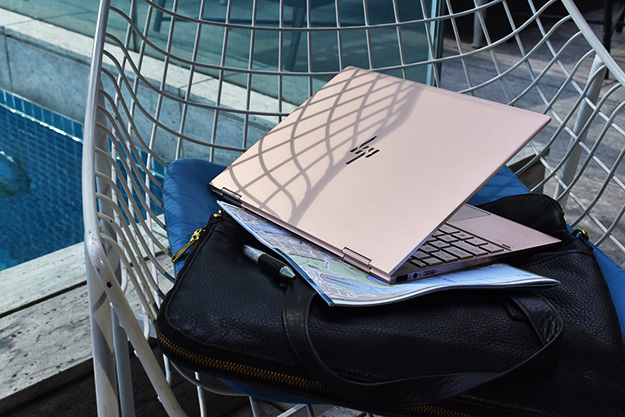 5. It's great for photos
The new HP Spectre x360 can do all of the above and more, but what makes it the complete package is its beautiful rose gold finish. Beautifully designed to turn heads, it can subtly act as your prop for a holiday photo or as part of a flatlay—and who knows, maybe your boss might get the hint that you should be on a real holiday.
The new HP Spectre x360 in Pale Rose Gold is available at RM6,399. For more info, click here. Windows 10. Do great things.
| | |
| --- | --- |
| SHARE THE STORY | |
| Explore More | |