Technology
Apple's video-editing app Clips now comes with Disney and Pixar characters
Have you tried it yet?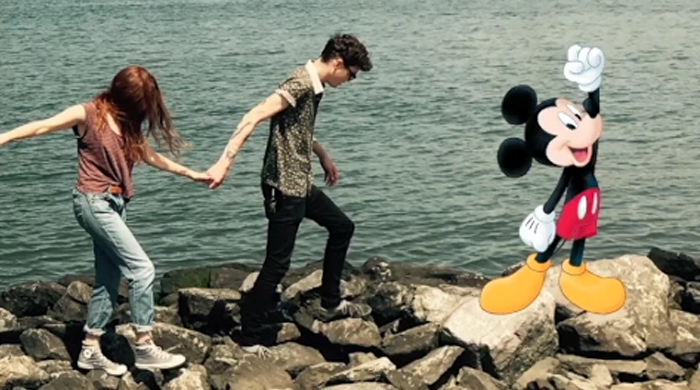 Content curation for social media gets more and more competitive every day. But looking at it from another perspective, it also means there are more ways to express ourselves. Short videos are one form that have grown increasingly popular after Snapchat and Insta Stories paved the way for users to share personal aspects of their lives instantly with fun elements easily added—geotags, pen tools, facial filters and stickers.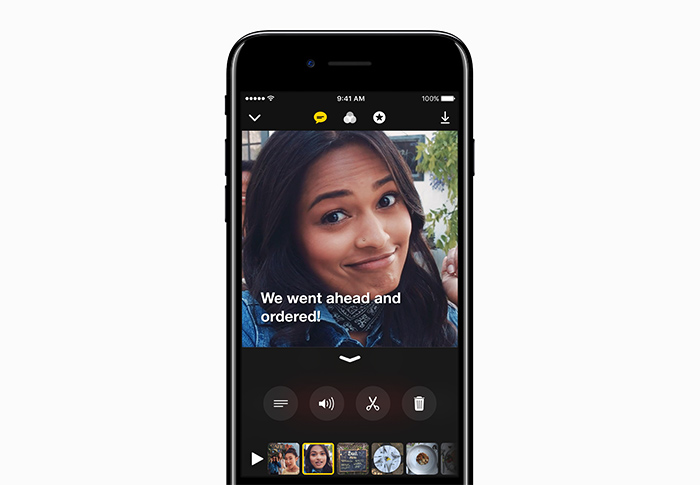 To piece everything together for one HD video, however, is not exactly something those social networks can do. iMovie is user-friendly, sure, but Apple created something that works even snappier on the iPhone (or iPad): Clips. Launched in March, the free video editing app is still relatively new but already it has an update that makes it even more appealing.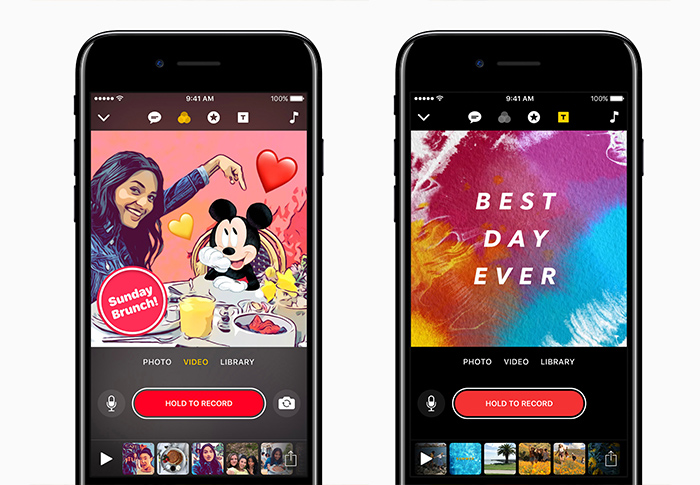 If you've not tried Clips (you should), it basically works the same way as Instagram and Snapchat. Shoot with the camera, add (and arrange) the clips, and apply all the stickers, text and filters. There's also a pretty neat feature called Live Titles which automatically turns your voice dictations into text captions. Once you're done, save it as a video to be shared on your social media platform of choice.
So what's new with Clips 1.1? Primarily, evidence of a huge partnership with Disney and Pixar. You can now add classic characters such as Mickey Mouse, Minnie Mouse, Toy Story's Woody and Inside Out's Joy to your videos as animated overlays. To complement the Disney theme, there are also new Disney-designed posters that can act as playful title cards.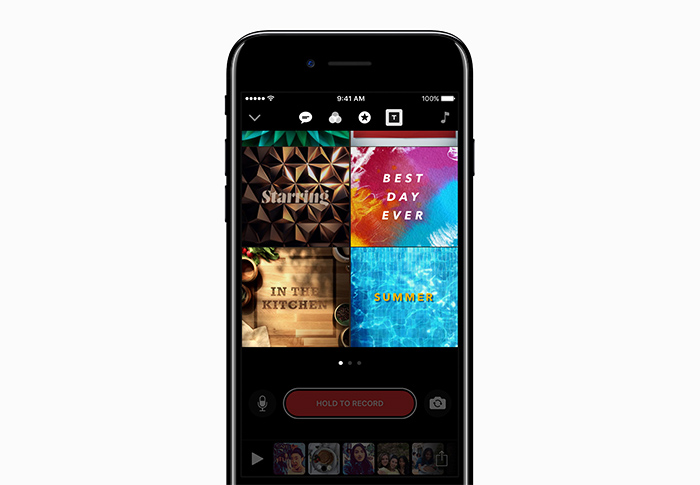 It's also easier to edit Live Titles now (a seemingly minor update but current users will tell you how appreciative they are to the attention to this particular detail.) In addition, the update adds 10 new Apple-designed overlays and 12 posters featuring dramatic graphics, beautifully rendered backgrounds and customisable animated text. Some of our favourites include the one with glistening water and another with 3D pop-up art.
Clips and its new update (for those who already have the app) is now available on the App Store.
Related stories:
The story behind Apple and Product(Red) that you didn't know about
9 Biggest announcements from Apple WWDC 2017
Apple reveals new emojis which includes a woman wearing a headscarf
| | |
| --- | --- |
| SHARE THE STORY | |
| Explore More | |