Technology
Apple's Mac Studio and Studio Display review: Do you need them both?
Building the studio of your dreams
PHOTOS: APPLE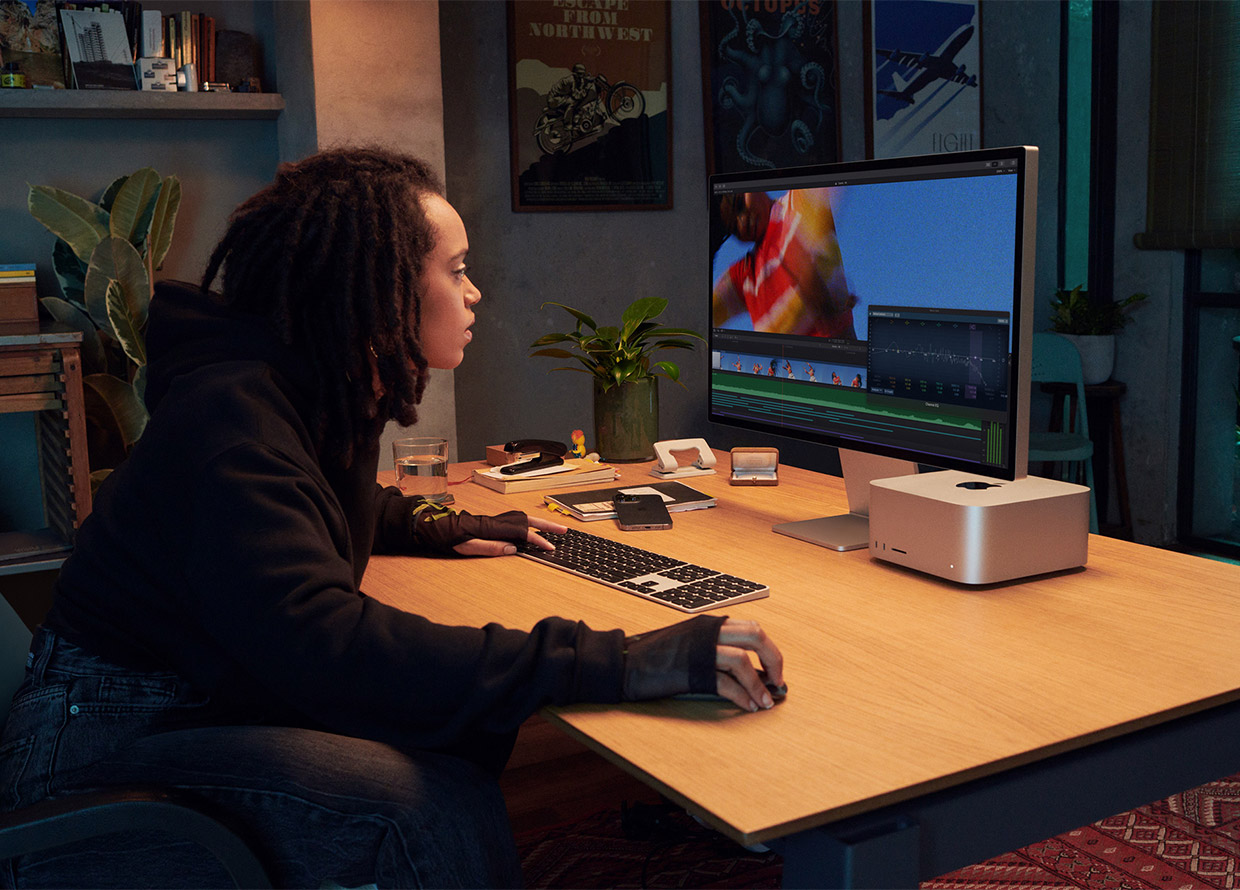 The Mac Studio is a superpowered Mac desktop, while the Studio Display boasts an immersive 27-inch 5K Retina display. They both make for a gorgeous set-up, but who would need an almost RM16,000 "studio" versus, say, the colourful 24-inch iMac?
View this post on Instagram
The short answer: creative professionals who dabble with audio work, photography, video editing, and any software requiring a powerful core. And seeing how Apple's M1 chip met—some even say, exceeded—the expectations and needs of many, that's evidence enough of how much further an M1 Max chip in the Mac Studio could go. Alternatively, consumers have the option to take it a step even further by opting for the M1 Ultra chip, which is almost equivalent to two M1 Max chips put together.
But my workload ranges from your everyday web browsing (albeit with two to three windows of 20 tabs each, more or less) to typical Microsoft Office programs to photo- and video-editing on some of Adobe's collection of software. Off-duty, I tested the Mac Studio with several video games and live streaming programs too, while keeping all the abovementioned programs opened just to see how far I could push the Mac Studio with the M1 Max chip. So here's how everything turned out after months of using both the Mac Studio and Studio Display.
MAC STUDIO REVIEW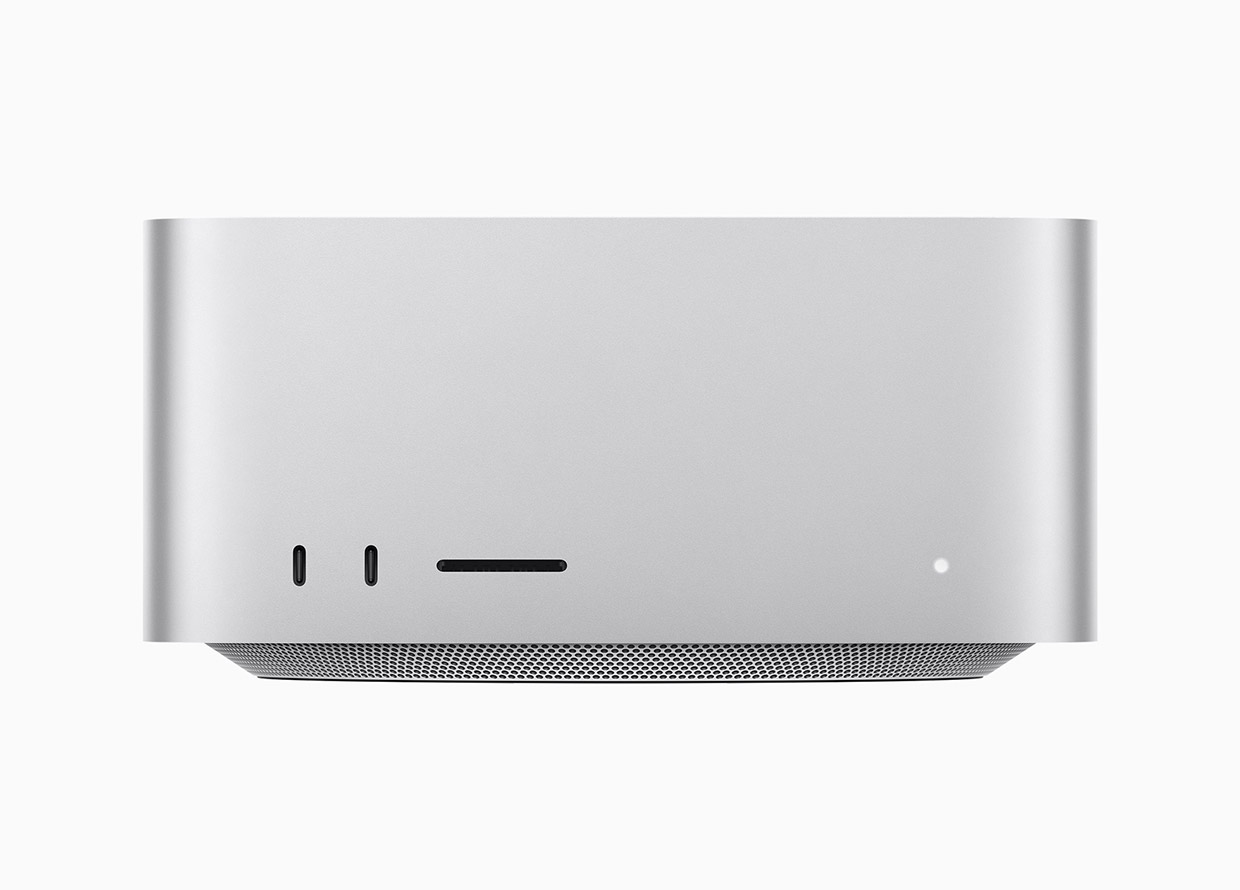 First impressions: It's SO heavy, so premium-looking, and has so many ports. I liked how everything looked so far upon unboxing it. The Mac Studio was designed to be an in-between of the Mac mini and Mac Pro while serving as a replacement for the 27-inch Mac. It's a grade higher than the colourful iMac—the M1 Max chip was a giveaway, and after all, it's marketed for "studio" professionals. 
With a perfect square build encased with an all-aluminium enclosure, measuring 7.7 inches and 3.7 inches (height), the Mac Studio is compact in size, as Apple claims it should fit under most displays. But it's certainly not one to be lugged around with a weight of 2.7kg—though you have the MacBook Pro for that since it also houses an M1 Max (or M1 Pro) chip. 
The perforation pattern on the chassis is just a hint of the innovative thermal design, resulting in efficient airflow channels while working away quietly, even under the pressure of heavy usage. The Mac Studio staying quiet is a huge plus for me since pre-Apple silicone, the MacBook and iMac I used were loud enough to fill our small office.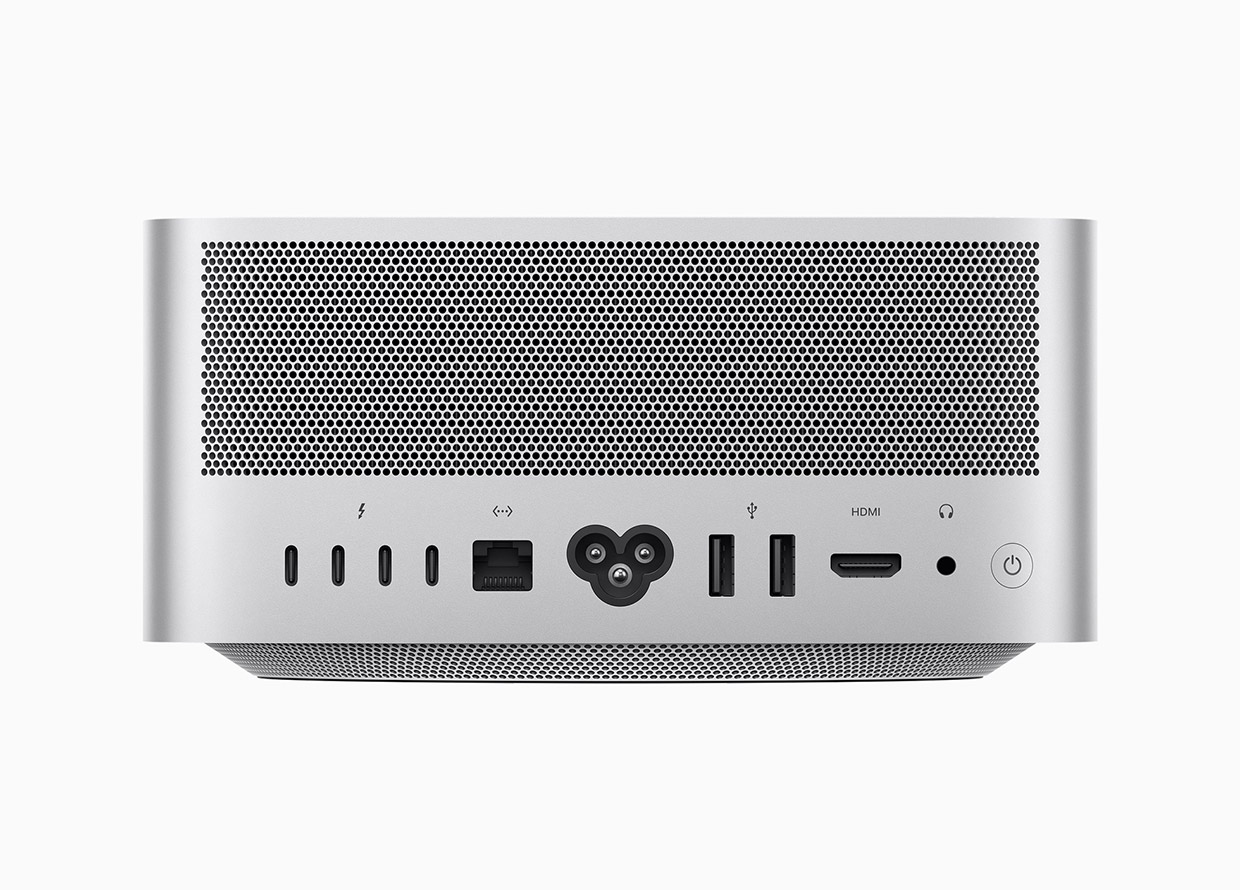 In terms of connectivity, you have so many to choose from, front and back. If you're in the creative field, it's a huge green tick since you don't always have to fiddle with the ports at the back to plug the cables you want. On the Mac Studio menu of ports and slots, there are two USB-C ports and one SDXC card slot for the front; four Thunderbolt 4 ports, two USB-A ports, one HDMI port, one 10Gb Ethernet port, and one 3.5mm headphone jack for the back. If need be, it supports running five displays out of one Mac Studio—Apple did say it lets you build the studio of your dreams.
Moving on to the performance, the Mac Studio slaps. It's a mighty beast with its 10-core CPU, 24-core GPU, 16-core Neural Engine, 32GB unified memory and 512GB SSD storage. In simpler terms, it delivers. Even with three Google Chrome windows housing 20-ish tabs each; five other simple programs like WhatsApp, Twitter, Apple Music and Stickies; Adobe Photoshop and two video editing apps; OBS that's capturing several scenes and transmitting footage from my iPhone via HDMI; The Sims 4 and Stardew Valley; the Mac Studio did not complain or falter. Rendering edited footage with effects and transitions or working on a GIF with 70 layers resulted in zero lag, noise and perfect heat control.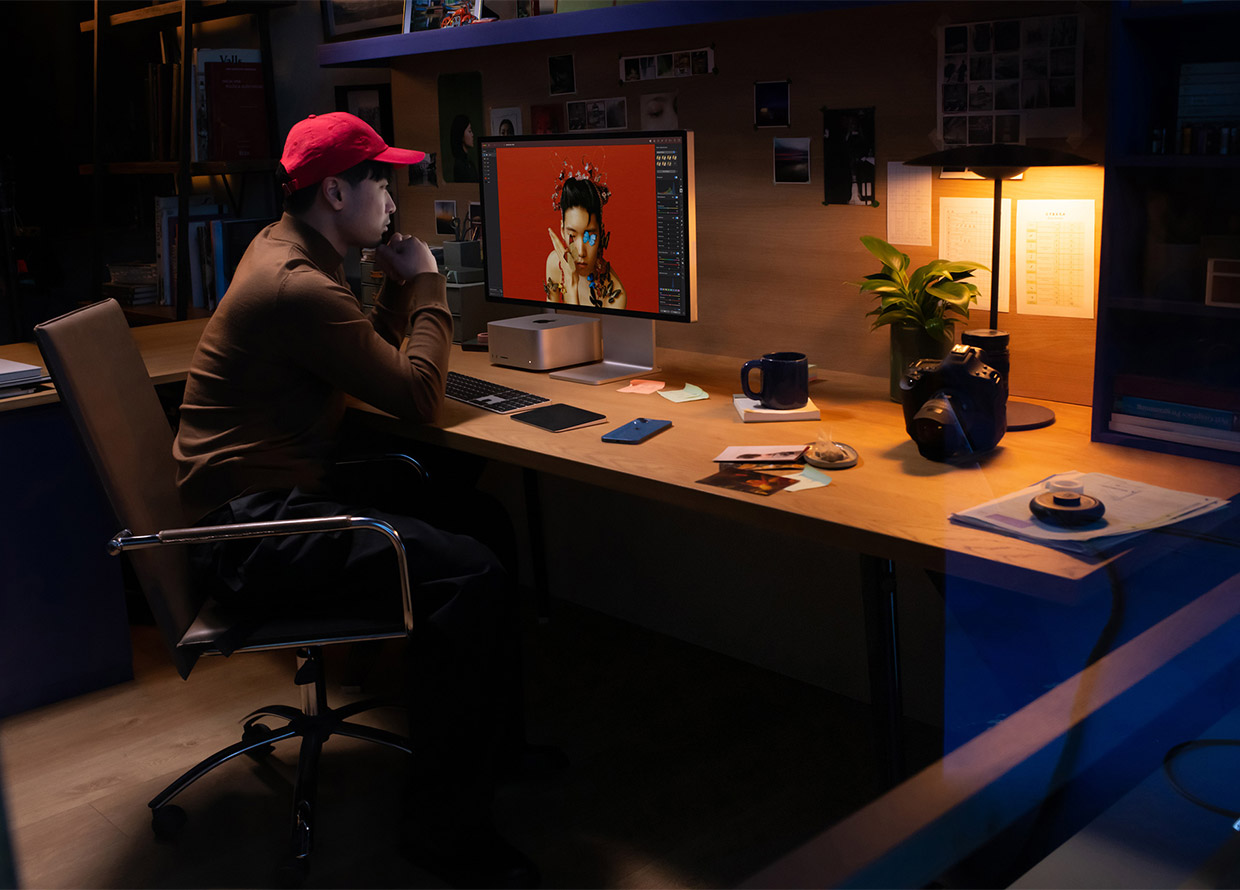 To say I'm impressed is an understatement. It makes my work much easier and faster while my entertainment needs are equally fulfilled. I remember trying to install The Sims or Two Point Hospital on the older iMac, and it was frustrating how making the Sim take a bath and cook a meal after would take so long in human time because of the lag. That being said, I can't say for certain that the Mac Studio is officially great for gaming since those simulation games don't require gameplay and visual rendering as heavy as RPG or shooter games. But it's finally getting there, at least. It might be fair game to test that once the Mac version of Resident Evil Village drops later this year.
STUDIO DISPLAY REVIEW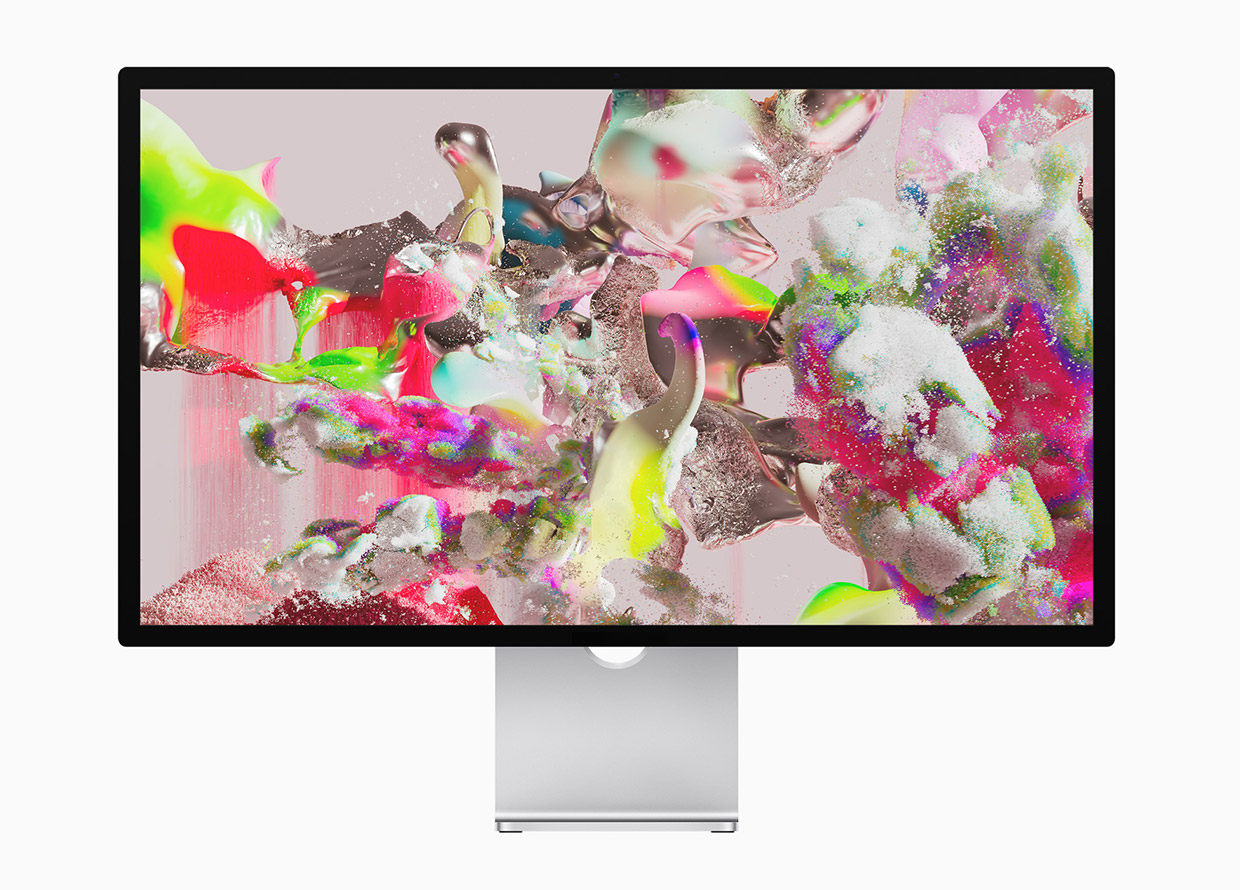 I'll admit that I'm a sucker for aesthetics and the Studio Display was a breathtaking sight. Designed to complement the Mac Studio, it follows the same all-aluminium enclosure and has standard glass with an industry-leading anti-reflective coating for better viewing comfort and readability. There is an option to upgrade it to nano-texture glass at a price, of course, but the standard one makes good on its promise. 
And if you're getting the Studio Display to go with the Mac Studio, be prepared to be spoilt with even more ports: Three USB-C ports and a Thunderbolt 3 port! You can never have too many ports, in my opinion.
In terms of viewing pleasure, colours pop on the 5K Retina display, and it's bright—600 nits versus the Pro Display XDR's 6K peak brightness of 1,600 nits. For me and my range of tasks, I'm happy with the 600 nits, the 5120×2880 resolution (with support for one billion colours), and its anti-reflective coating.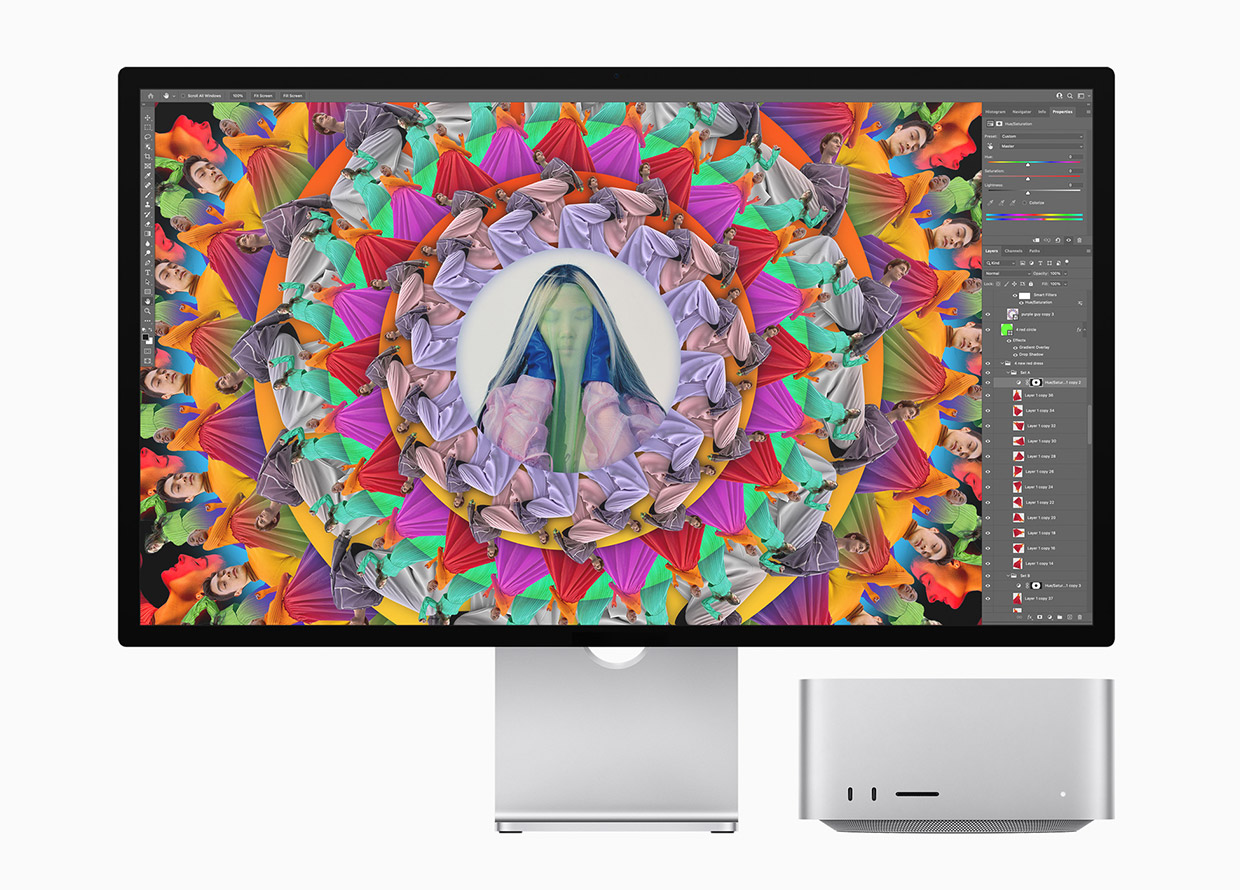 My biggest gripe with the Studio Display is the webcam. Fitted with a 12MP Ultra Wide camera powered by an A13 Bionic chip—the exact set-up you'd find in an iPhone 11, iPad Air 2022 and iPad Pro 2021—I had my first moment of shock on a FaceTime call with a friend. The resolution looked almost grainy in my admittedly dim-lit room, especially when I looked back at myself on this gorgeous 5K Retina display. Was it Portrait Mode, or was it because I turned on Centre Stage (a feature where the camera "follows" you as you move, thanks to the 122° field of view)? Turning off both made no difference, and during the day, with natural lighting flowing in, the quality was still subpar. Using Zoom or Google Meet showed no improvement either. The problem was that I've been spoilt by immensely satisfying camera quality on the new iMac and MacBooks, so this felt like a downgrade. There was a software update to mitigate this issue after launch, which did improve a little, but it still can't compare to the quality you'll get from the iMac or MacBook.
Otherwise, for virtual calls and the like, the Studio Display's studio-quality three‑mic array and six-speaker sound system with Spatial Audio work like a dream. 
VERDICT

 
Do you need to get the Mac Studio and Studio Display together? If you love things in sets, yes. If you don't mind a less-than-perfect webcam (or are open to purchasing a separate one), why not? For me, the two work hand-in-hand for my needs, so if the tasks you have in mind are comparable, then I'd say it's a worthy upgrade. If anything, the Mac Studio gets a 9/10 for me—the missing mark is just because it's heavy and slightly taller than the Mac mini. 
The Mac Studio (starts at RM8,799) and Studio Display (starts at RM6,999) are available on apple.com/my/store and in the Apple Store® app. 
| | |
| --- | --- |
| SHARE THE STORY | |
| Explore More | |