Lifestyle
Zee Avi releases an empowering new anthem, Daiyan Trisha drops latest single 'I Wanna See Ya'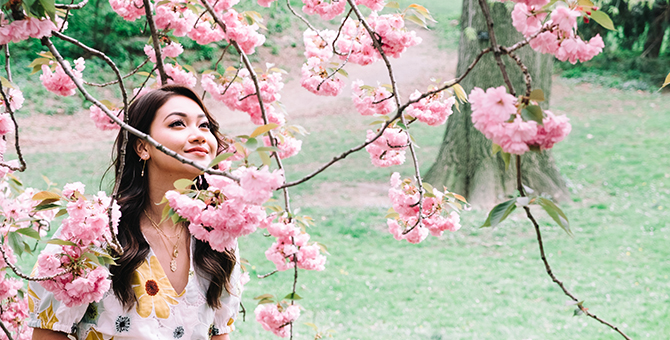 Hello pop culture junkies! Welcome back to another episode of our Pop Culture Catch-Up podcast as we discuss the biggest news of the week in the entertainment circle. This week's headlines include: the new music video by Zee Avi, Demi Lovato's body positive images and Daiyan Trisha's latest single. Now on to the top trending news!
Aaron Carter and Nick Carter are feuding
No, they aren't just fighting—Nick has actually filed a restraining order against his brother! Yes, you read that right. Why? Nick Carter (of Backstreet Boys) claimed that Aaron Carter threatened to kill Nick's pregnant wife and unborn child. Gruesome. With that enforced, Aaron will be legally required to stay at least 100 feet (30.5 metres) away from Nick, his wife, kids, and other family members.
According to Aaron in his tweets, he hasn't seen his brother in four years and that he's done with Nick for life. Moreover, he has also responded by saying "I am astounded at the accusations being made against me and I do not wish harm to anyone, especially my family". While the restraining order is temporary for now, the hearing for a permanent ruling is set for 16 October 2019. Whether you grew up listening to these brothers' music or not, this is still sad.
Demi Lovato shows off her biggest fear
This is something everyone should be vouching for—being real and authentic. The Cool For The Summer singer recently released an unedited image of herself showing off her cellulite. She added that it was her "biggest fear". The photo on Instagram (with about 9.5 million likes currently) came with a caption that stated her goal for the future while admitting that there were edited photos in her gallery.
"I want this new chapter in my life to be about being authentic to who I am rather than trying to meet someone else's standards", she said before continuing with "so here's me, unashamed, unafraid and proud to own a body that has fought through so much and will continue to amaze me when I hopefully give birth one day". Why is this important? We live in a society that puts too much emphasis on perfection and that can have negative effects, such as insecurities.
Demi has added that she's back in the studio working on new music. Lovatics can rejoice and be proud of the person she has become. While we wait for new songs, did you know that she will be guest starring in Will and Grace?
Zee Avi releases music video for 'Who Are U'
Yes, the popular Malaysian singer is back again! This time, the Bitter Heart musician is returning with a necessary message—you do you. Zee Avi wants everyone to celebrate individuality and be themselves through her song and music video.
The catchy Who Are U comes with the idea of overcoming major social issues that society is facing, including judgement. The lyrics include the iconic line; "who are you to tell me, what I should do or what I should be?". Pretty self-explanatory, isn't it? In other words, haters are going to hate regardless so we should pay no mind to them.
In the music video, many notable stars can be seen—Alicia Amin, Kel Wen, Ethan Chu, Melinda Looi, Nandini Balakrishnan, and Nalisa Amin, among many others. Directed by Hafreez Amminuddin, the music video perfectly captures the essence of the number. Go watch it!
Rain and Kim Tae Hee just had their second child
Korean entertainment royalties to the front, please. The Rainism singer and Stairway to Heaven actress are now officially parents of two daughters! Yes, it's a baby girl. The couple, who got married in 2017, announced the good news through Story J Company (Kim Tae Hee's management).

While fans must be eagerly waiting since 2015 for a new drama starring the actress, let's all be happy for the pair. One can only wonder if Rain sang to his newborn child. Congratulations!
Daiyan Trisha drops 'I Wanna See Ya'
This is not a drill. The singer-songwriter has released the third single from her much-anticipated debut album. Back with I Wanna See Ya, Daiyan Trisha is showing no signs of slowing down after blessing us with songs such as Brutal, If I, and Easier.
Along with unorthodox vocal twists, the song, recorded in Los Angeles with LA-based producer Juan Ariza, is modern and upbeat. What is the number about? Well—her own personal long distance relationship and the urge of seeing one another when far apart. Watch the music video above which features both Kuala Lumpur and New York City. We can't wait for more from Daiyan!
| | |
| --- | --- |
| SHARE THE STORY | |
| Explore More | |