Designed by Zaha Hadid Architects, it will be almost double the size of London's Heathrow Terminal 5
If you thought airport terminals couldn't get any bigger, you thought wrong. The announcement of the latest Beijing New Airport Terminal that will be designed by Zaha Hadid Architects is set to be the world's largest. Current plans show a 7.5 million square foot space and the number of passengers a year expected to set foot in the terminal are estimated at 45 million.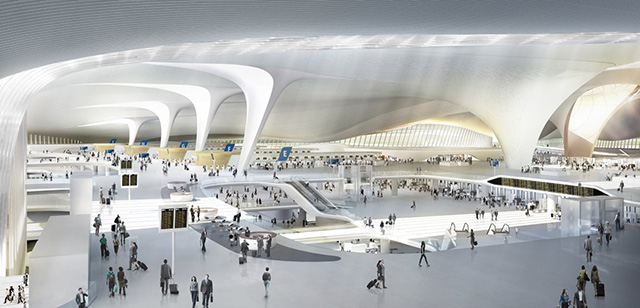 The modern and compact design with six curved spokes from a central hub where passengers can converge, is supposed to minimise passenger transfer  time from check-in points and between gates.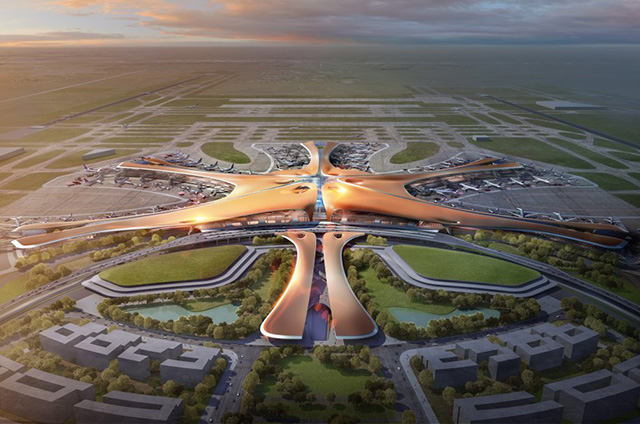 Taking a page out of traditional Chinese architecture, the airport's design will allow passengers to move through the building using public spaces that flow into each other, eventually leading into the grand central courtyard. 
The terminal is set to be completed in 2018.