1. When: 9 – 25 February 2018
However, the first competition will be held on 8 February. The Games will continue on with the Winter Paralympics from 9 till 18 March.
2. Where: Pyeongchang, South Korea
Pyeongchang is about 126km away from Seoul. Fun fact: This will be South Korea's second time to host the Olympic Games. They first hosted the Summer Olympics in 1988.
3. The venues for the Games are: Alpensia Sports Park, Bokwang Phoenix Park, Jeongseon Alpine Centre, the Gangneung Olympic Park, and Kwandong Hockey Centre

4. The opening ceremony will take place on 9 Feb at 8pm (7pm in Malaysian time) in the PyeongChang Olympic Stadium. The theme for the two-hour event will be peace.
5. The closing ceremony—on 25 Feb at 8pm (7pm in Malaysian time)—will also be held at the PyeongChang Olympic Stadium. The theme will be perseverance and it is during this event when the Olympic flag will be passed on to the mayor of the next host city—Beijing.
6. North and South Korea will be marching together under the Korean Unification Flag at the Opening Ceremony. In addition, though to the protest of many in the South—there will be a single united Korean team for the women's ice hockey event with at least three North Korean members.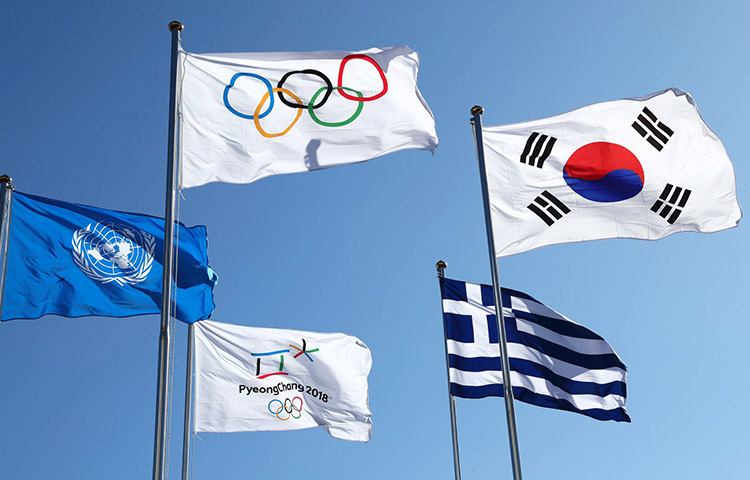 7. Total number of events: 102
It's the first Winter Olympics to exceed 100 medal events.
8. This includes six new events: snowboard big air (men's and women's), speed skating mass start (men's and women's), curling mixed doubles and the Alpine team event.
9. Total number of nations participating: 92 (and Malaysia is one of them)
10. On the other hand, the Russian Olympic Committee has been suspended due to the Russian doping controversy. Hence, individual "clean" athletes who qualified will compete as "Olympic Athletes from Russia" under a neutral flag and with the Olympic anthem played in any ceremony.
11. Fun fact: The (roofless) PyeongChang Olympic Stadium cost around 116 billion Korean won (approximately RM416 million) to build—and will only be used four times before it is torn down.
12. Mascot: A white tiger named Soohorang. The animal is often a symbol of trust, strength and protection in Korean folklore. If you notice a black bear (named Bandabi), he's the mascot for the Paralympics.
13. Theme song: "Louder" by Korean singer Taeyang
14. Slogan: "Passion. Connected"
15. You can find the full schedule for the Games here.
16. Get tickets here.
17. Malaysia will finally be making its debut at the Winter Olympics 2018, represented by figure skater Julian Yee and alpine skier Jeffrey Webb.
For more info, visit https://www.pyeongchang2018.com/en.
| | |
| --- | --- |
| SHARE THE STORY | |
| Explore More | |