Lifestyle
What you need to know about the Harry Potter spinoff 'Fantastic Beasts and Where to Find Them'
Magic isn't dead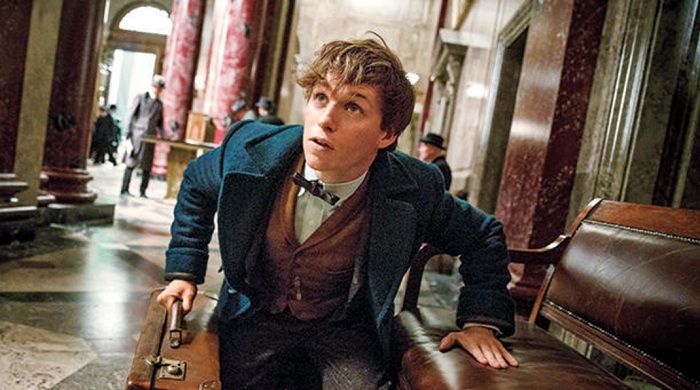 It's a dream come true for many, that the fantasy world of Harry Potter hasn't vanished just yet. With a live theatre show (Harry Potter and the Cursed Child) is on its way and is set to open in London in mid 2016, film buffs can also look forward to a possible trilogy set in the Potter universe, beginning with Fantastic Beasts and Where to Find Them.
There isn't much information about the film just yet, but here are five things that you should know about the new magical franchise:
It is set in 1926 New York
It may be the roaring twenties, but perhaps this setting won't deviate too much from the Harry Potter universe as we know it. Besides, the build-up and interior of Hogwarts and the magical world of London remain centuries behind its time. Nevertheless, the fact that it takes place in New York City will add an entirely new dimension to this universe.
The Fantastic Beasts screenplay was written by JK Rowling
JK Rowling, who penned the original Harry Potter novels, has written her first screenplay for this prequel spin off. She will be working with David Yates, who directed the last four Harry Potter movies, as well as producer of all the eight Harry Potter films, David Heyman.
The main character is an magizoologist from London
Portrayed by Academy Award winner Eddie Redmayne, the film's leading man Newt Scamander is described as an eccentric world-famous magizoologist (a person who studies magical creatures). Perhaps there will be magical beasts involved, then.
The general plot follows Scamander on a journey to America
There's something big going on, of course, that Scamander has to solve. EW has revealed that unlike their English counterparts, American wizards are living in fear of muggles. That in itself, seems very, very wrong.
Muggles have a different name in America
But of course, Rowling has tweaked some words to tie in with the culture of the U.S.A. "Muggle" seems to be a foreign word in America, as the magical world instead refers to them as "No-Maj" (pronounced "no madge," meaning "no magic")
Also starring Colin Farrell, Samantha Morton and Ezra Miller, Fantastic Beasts will hit theatres 18 November 2016. It is said that there are two additional films planned for a trilogy.
| | |
| --- | --- |
| SHARE THE STORY | |
| Explore More | |