Lifestyle
Israel-Palestine violence: Why civilians in the Gaza Strip are losing their lives and a place to call home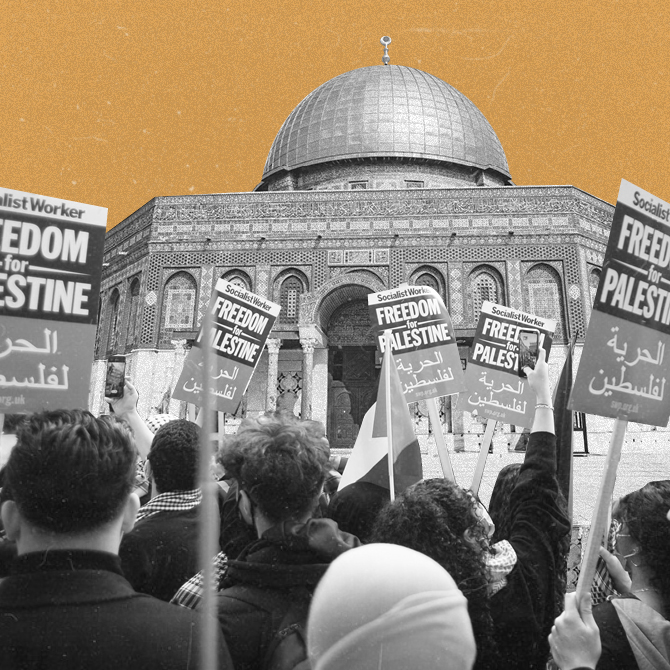 People bleeding and breathing their last breath; children crying; homes on fire; buildings reduced to rubble. These scenes of chaos, fear and misery are being replicated every day in the Gaza Strip. Simmering tensions between Israel and Palestine have escalated into full-blown violence—leaving the already marginalised residents of Gaza to bear the brunt of relentless airstrikes.
What triggered this round of escalated violence?
In October of last year, a court decision ruled that several Palestinian families should vacate their homes in the neighbourhood of Sheikh Jarrah within Occupied East Jerusalem. Many have cited this eviction as forced displacement, disputing Israeli claims that the land these families live on was originally under Jewish ownership. Palestinians saw this removal as an extension of official Israeli policy to maintain their Zionist ideal of a majority Jewish identity in the city.
For this reason, referring to what's happening as the "Israel-Palestine crisis"—a widely used term—has been deemed by critics as a misrepresentation of the persecution faced by Palestinians, which has been equated with ethnic cleansing and apartheid. The United Nations has warned that the Israeli government's actions could amount to war crimes.
View this post on Instagram
This is where the hashtag #SaveSheikJarrah came into play. News of the subsequent displacement of these Palestinian families caught the attention of international human rights supporters. Infographics and videos emerged online to immense outrage. In response to the protests between Palestinians and Israelis, which had gradually heightened since the end of April, Israeli forces stormed Al Aqsa mosque (Islam's third holiest site) on the last Friday of Ramadan.
They fired rubber-coated bullets as well as stun grenades at protestors who, in turn, responded by throwing stones according to witness accounts. It was reported that 205 Palestinians and 17 Israeli officers were wounded. Security forces conducted a flash raid the following Monday, wounding over 300 Palestinians and 20 Israeli officers.
More violence ensues in the aftermath
In retaliation to the Al Aqsa mosque attack and court-ordered evictions in Sheikh Jarrah, Hamas and other Palestinian organisations fired over 1,800 rockets at Jerusalem and Beit Shemesh from Gaza. Israelis responded by initiating more than 600 aerial airstrikes on the Gaza Strip. Last Thursday, the Israeli military dispatched ground troops along the Gaza border.
On Saturday, a well-known tower that housed the Palestine branch of leading news organisations, including Al Jazeera and the Associated Press, was destroyed by an Israeli airstrike. Another recent target was the Qatar Red Crescent Society's office. Palestinian officials allege that airstrikes have destroyed 132 buildings in Gaza and made 2,500 people homeless. Al Jazeera puts the death toll in Gaza at over 200 people, including at least 61 children.
On the streets of Israel, chaos and violent mob attacks have been reported. A recent video shows a "live lynching" of a Palestinian motorist by far-right Israeli supporters:
View this post on Instagram
The international community responds
Leading public figures and celebrities including Palestinian-Dutch models Bella and Gigi Hadid, Pakistani activist Malala Yousafzai, and civil rights activist Shaun King spoke up in defence of the Palestinians. However, American President Joe Biden has chosen to side with Israel in a move that has divided the Democratic Party he belongs to. Alexandria Ocasio-Cortez, a fellow Democrat, has called Israel an "apartheid state" and openly criticised Biden. China's State Councilor and Foreign Minister, Wang Yi, emphasised the Chinese government's stance that the United Nations Security Council should reconfirm the two-state solution.
In Malaysia, Prime Minister Muhyiddin Yassin joined the leaders of Indonesia and Brunei in releasing a joint statement on the "Escalation of Violence by Israelis in the Occupied Palestinian Territory". Foreign Minister Datuk Seri Hishammuddin Hussein has criticised the United Nations Security Council for failing to intervene, saying: "Malaysia will never recognise any blatant seizures of Palestinian land by Israel for their illegal settlements."
Joint Leaders Statement of Indonesia, Malaysia and Brunei Darussalam on the Escalation of Violence by Israelis in the Occupied Palestinian Territory pic.twitter.com/WTYr37XeBF

— Muhyiddin Yassin (@MuhyiddinYassin) May 16, 2021
| | |
| --- | --- |
| SHARE THE STORY | |
| Explore More | |