Gwen Ong, Deputy Editor: Virgin Galactic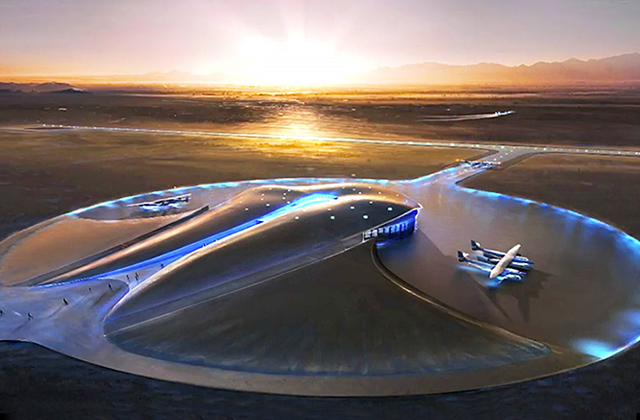 Since young, I've always been fascinated with the night sky above. It holds such mystery that I'd stay up any chance I was allowed to and watch the stars and moon with awe. Now to be able to get up close to the planets for an experience like no other would be the ultimate travel story to tell the grandkids. Imagine floating in zero gravity and doing a couple of mid-space somersaults! Thanks Richard Branson, I'd like my astronaut wings now please!
Rachel Au, Lifestyle Writer: Helicopter and horseback safari experience at Belmond Eagle Island Lodge, Botswana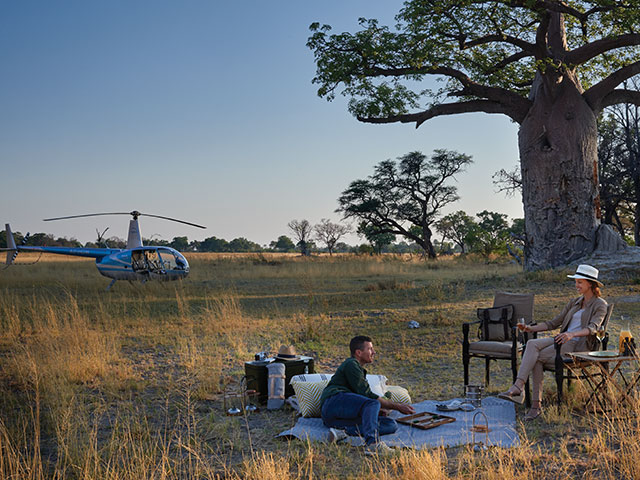 Located in the heart of Botswana's Okavango Delta, a stay at the Belmond Eagle Island Lodge with its tented guest rooms, walled outdoor showers and an over-sized double bed with views to the delta is already an intimate experience with nature itself. But the luxury lodge has recently unveiled their first helicopter and horseback safari experience which brings it to a whole new level. Combining an aerial safari by private helicopter with a horse ride through the wilderness, guests will be able to enjoy the breathtaking landscape—abundant with roaming elephants, buffalos, and other wildlife as they begin a new day—from above; as well as ride alongside the animals during their daily migrations. That's something a typical safari truck wouldn't be able to offer.
Loh Wei Yeen, Fashion & Beauty Writer: 24-day private jet experience via Four Seasons

Nine countries in 19 days aboard a luxurious private jet? There's no better way to take in the best of each city across four continents quite unlike a private voyage 40,000 feet up in the air via Four Seasons. After getting used to Seattle's rainy yet charming disposition and exploring the rich culture and beauty that is Kyoto's Kiyomizu Temple and Arashiyama Bamboo Grove, a change of scenery will be welcomed in the form of swimming and/or snorkeling at Four Seasons Resort, Maldives. The day after, a safari experience will just make my month (or maybe lifetime)—how often can someone say that they've seen wildebeest and zebra run across Tanzania's wide plains?
Tan Su Fen, Writer: A cruise experience onboard the Regent Seven Seas Explorer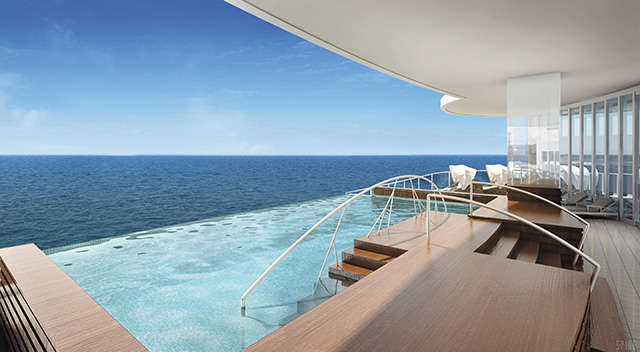 The best case of blues to have, I think, is one that has to do with a getaway by the sea, or in this case, on it—where serene shades of the cool hue stretches out endlessly in front of you. 14 worry-free nights onboard the world's most luxurious cruise ship where everyday phenomena includes exquisite dining, leisurely me-times and spas? Sign me up please. I will opt for the Seven Seas Explorer cruise that starts from Jerusalem, with numerous shore excursions at Greece and Malta before arriving at its final destination of Rome, Italy—no better place to continue the dream vacay, if time permits.
Alyssa Lee, Editorial Assistant: Glacier Express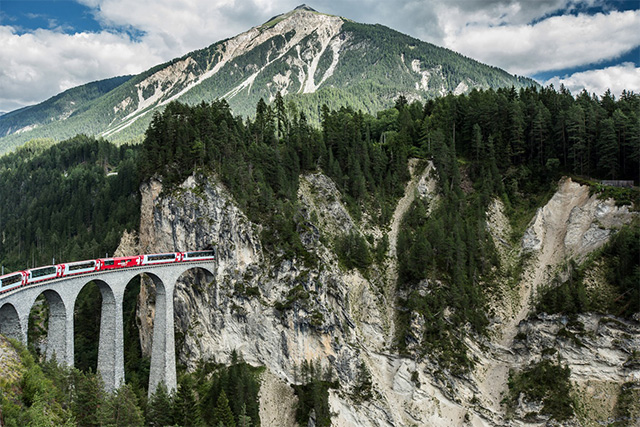 So, let's get the cons out of the way first—it's a seven-hour train ride. On any ordinary day, I would adamantly decline and look for a flight that would save me some time and sanity. This, however, is different. When you can ride first class in a fully enclosed, air-conditioned locomotive with an on-board restaurant and panoramic sealed windows all the way to the roof—through the breathtaking landscape of the Swiss Alps while navigating narrow valleys, tight curves, 91 tunnels and 291 bridges—you know it's going to be the most scenic seven hours you will ever spend. Forget wishlist, this is on my bucket list.
Related stories:
Louis Vuitton Cruise 2017: Tropical Heat
How to sleep better (and comfortably) on the plane
| | |
| --- | --- |
| SHARE THE STORY | |
| Explore More | |