Lifestyle
Vanessa Bryant files wrongful death lawsuit against helicopter company, Lady Gaga drops a new single and more entertainment news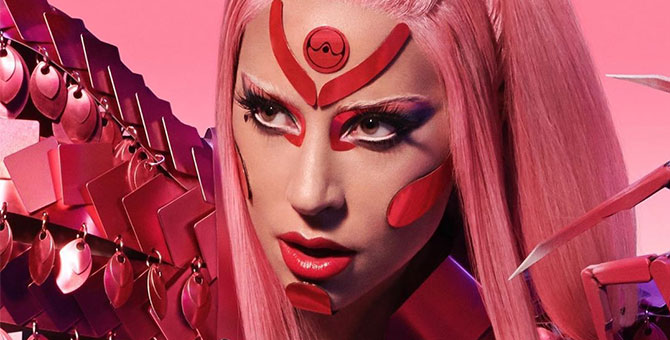 Hello, pop culture junkies! Welcome back to Pop Culture Catch-Up where we bring you everything you need to know in the pop culture scene that happened over the week. This week's headlines include Lady Gaga releases new single, Stupid Love, and the cast of Friends reunites for a one-off special on HBO Max.
Harvey Weinstein found guilty of two counts of sex crimes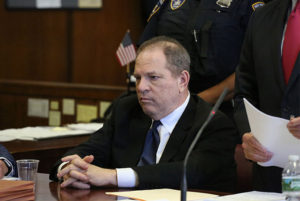 Regarded as the fallen titan of Hollwood, Harvey Weinstein has been convicted for two out of five counts of rape and sexual assault in New York—one count of third-degree rape and one count of criminal sexual assault in the first degree. He will face up to 29 years in jail and is required to register as a sex offender. The sentencing has been scheduled for March 11.
The other three counts that he was acquitted of were more serious charges that could have put him behind bars for life—predatory sexual assault involving two women and one count of first-degree rape. Despite not being convicted of those charges, Weinstein's attorneys stated that they are dissapointed in the verdict and will be filing an appeal.
The former movie producer will also face rape and sexual assault charges in Los Angeles, though the trial date has yet to be set. Reports say that he may face the possibility of another 28 years in jail if convicted.
---
Vanessa Bryant sues helicopter company in Kobe Bryant crash
Vanessa Bryant, widow of NBA legend Kobe Bryant, is suing Island Express Helicopters for the helicopter crash that killed her husband and daughter. Besides the owner of the helicopter, the lawsuit also targets the pilot (who also died in the crash) Ara Zobayan's representative or successor.
It was filed in the Los Angeles Superior Court on the same morning a public memorial service for Kobe and Gianna Bryant was held at the Staples Center. According to Los Angeles Times, the wrongful death lawsuit alleges that Kobe Bryant died "as a direct result of the negligent conduct of Zobayan" for which "the company is vicariously liable in all respects".
It further claims that Zobayan was negligent in eight different ways—including failing to properly assess the weather, flying into conditions he wasn't cleared for, and failing to control the helicopter.
---
Lady Gaga releases music video for new single, Stupid Love
Lady Gaga's new single, Stupid Love, off her highly anticipated sixth studio album—rumored to be titled Chromatica—is finally here. The song was released along with it's official music video which has already amassed more than one million views in less than five hours since its release.
In an interview with Zane Lowe on his New Music Daily podcast on Apple Music, she mentioned that fans can expect upbeat songs that are dance-worthy—despite crying constantly throughout the process of making the album. While waiting for her new album to drop, check out her new single Stupid Love above.
---
It's official: Friends reunion is confirmed
Fans of Friends, rejoice! 16 years after the American sitcom's heartfelt finale, Jennifer Aniston, Courtney Cox, Lisa Kudrow, Matt LeBlanc, Matthew Perry and David Schwimmer will officially reunite for an unscripted, one-off special exclusively on HBO Max. The highly anticipated reunion is set to premiere on HBO's upcoming streaming service this May, but no release date has been announced just yet.
Kevin Reilly, CCO of HBO Max confirmed to Variety that along with the upcoming special, HBO Max—which also debuts in May—with have all 236 episodes of Friends for subscribers to stream.
---
In The Now releases debut single, Fool
Up and coming Singaporean electro-pop/R&B band, In The Now just dropped their debut single, Fool, under Singapore-based indie record label, Umami Records. Fool combines dark melancholic synths and dreamy electronic pads to tell a story about unrequited love.
The band comprises four teenage friends and classmates—producer and vocalist Dan Rafael, vocalists Akmal Hussein, Rahmat Damansari and Alex Gryffin. While completing their tertiary education, they are currently working on an EP of six songs which will be released this year.
| | |
| --- | --- |
| SHARE THE STORY | |
| Explore More | |