It's World Macaron Day on 20 March and naturally, TWG Tea will be joining in the celebrations with a fun treat for you
When did macarons come to be... macarons and who created it? The origins of the little French pastry is unclear but the earliest known history of it dates back to 1533 when Catherine de' Medici and her Italian pastry chefs brought it with them to France upon marrying Henry II. 
But apparently, macarons only started becoming famous when two Carmelite nuns seeking asylum during the French Revolution began baking and selling them to pay for their housing. They soon became known as the "Macaron Sisters". However, in those days, macarons were plain cookies with no special flavours or fillings.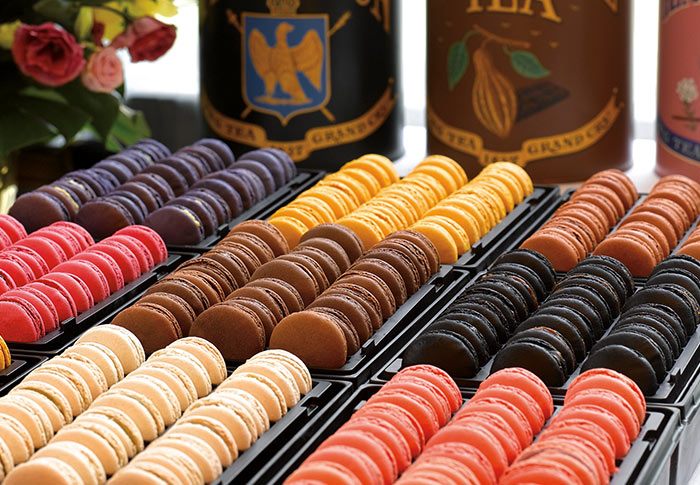 Today, macarons are two almond meringue discs filled with a layer or buttercream, jam or ganache-an evolved version since early 20th century that is often credited to Laduree's Pierre Desfontaines. Then in 2005, La Maison Pierre Hermé created Jour du Macaron (Macaron Day) where participating bakeries and macaron shops around the world offer a free sample macaron to customers. A percentage of all additional macaron sales will then be donated to a local charity. 
In Malaysia, TWG Tea too is participating in this sweet occasion but with a slightly different treat. Known also for the signature macarons that are handcrafted with the most exceptional ingredients, TWG tea is offering a complimentary box of six macarons when you purchase a box of six macarons on 20 March 2016. That's 12 macarons to share around and indulge, so be sure not to miss out! 
Related stories:
So refreshing: TWG's deliciously new tea-infused ice creams and sorbets
#BuroEats: 4 Places to get amazing smoothie bowls