1. Visit Zhan Art | Space for Chris Tan's first solo show, Nephesh
Available from 1 to 19 July (10am to 5pm), this will also be the art gallery's first exhibition since the COVID-19 lockdown. At 2pm this Saturday (4 July), Chris Tan himself will be sharing his insights on the collection. In Hebrew, Nephesh means the living soul. With that, you get an idea of what to expect from the collection.
Light refreshments will be served and to ensure your safety during viewing, SOPs will be practised. Admission is free.
For more information, visit this website.
2. Try a live online Escape Game by Breakout Escape Rooms
In response to Movement Control Order (MCO) measures in Malaysia and abroad, Superdough, the company behind Breakout Escape Rooms and Hauntu Horror House has launched a live online Escape Game. This allows you to play an escape room game remotely with the aid of live cameras. Players can choose from a plethora of unique storylines with immersive scenarios at home. At the moment, the available storyline is Finding Chris.
Priced at RM238 per session, you will be able to interact with a live actor directly through the team's real time cameras. You will have to complete your mission in 60 minutes; and can play online from your mobile phones, PC, or tablet with friends and family from anywhere in the world—up to five players.
For more information and to book, click here.
3. Check out Magnum's new Cherry Blossoms flavour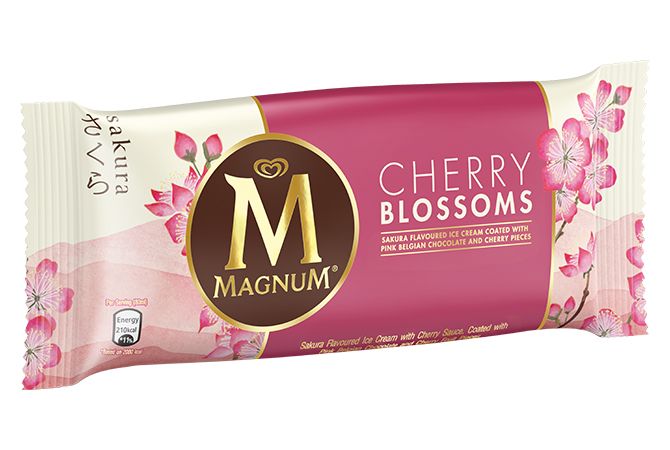 Made to exemplify pleasure and indulgence, the Magnum Cherry Blossoms ice cream is inspired by springtime Sakura blooms. It has a coating of Pink Belgian chocolate, real cherry pieces, Sakura-flavoured ice cream, and cherry sauce. Priced at RM4.50 each, the Magnum Cherry Blossoms ice cream is now available at leading supermarkets, hypermarkets, convenience stores, and petrol marts.
For more information, visit this website.
4. Try the new Nespresso Reviving Origins capsules
On the surface, you'll know that Nespresso has debuted three seasonal coffee blends: the new Amaha awe Uganda, Tamuka mu Zimbabwe, and Esperanza de Colombia. But Reviving Origins is actually part of Nespresso's AAA Sustainable Quality Programme and is an initiative aimed to rebuild sustainable livelihoods for coffee farmers in regions affected by adversities such as conflict, economic hardship, and environmental disasters. In doing so, it'll also help preserve the future of some of the world's rarest, most exquisite coffee beans.
To start off with, the new Amaha awe Uganda ('Hope of Uganda' in Lhukonzo, a local language in Uganda) is a single-origin coffee with an eight intensity, notes of sandalwood, and elegant florals, as well as a medium acidity and body. Tamuka mu Zimbabwe, on the other hand, features complex fruitiness (think red berries, currants and grapes!) and bright acidity, making it ideal for a Latte Macchiato. Last, but not least, Esperanza de Colombia is mild and light in acidity and carries aromas of yellow fruits.
Nespresso's new Reviving Origins capsules are available at RM34 per sleeve of ten capsules. You can purchase them in-store or online.
5. Feast on Gin Rik Sha's new lunch menu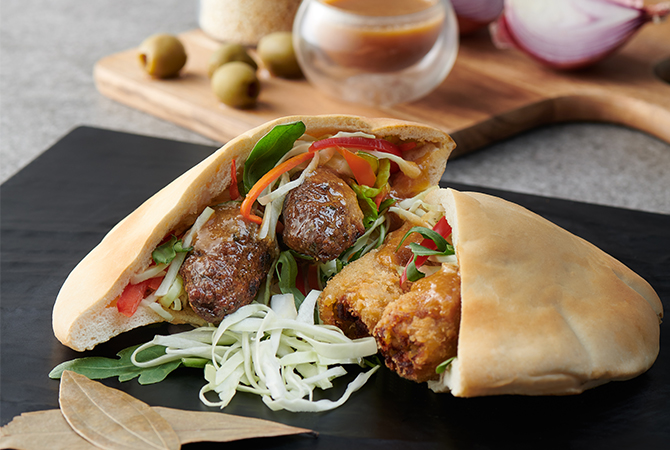 In June 2020, the modern Indian restaurant unveiled an updated lunch menu along with new lunch hours. The restaurant will now open from 1pm to 12am on Tuesdays to Sundays. The lunch specials include the Prince And The Pauper sandwich with curry leaf bread, potato, cheese, and coriander chutney; The Grilly Chicken Cheese Melt sandwich with cilantro cream; the Sheekh In A Pocket with lamb kebab, mint coriander chutney, and mixed salad; as well as Vegetable Sliders with tahini sauce and mixed salad.
Other options on the menu include the likes of Butter Paneer and Kerala Prawn pizzas as well as Spiced Cous Cous with Masala Salmon. Gin Rik Sha is currently open for dine-ins, and offers both takeaway and delivery options via Beepit.
For more information, visit this website.
6. Take part in the Gentl.wmn digital campaign on empowering women entrepreneurs
Gentl.wmn is a digital campaign that aims to empower women entrepreneurs as well as break the gender stereotypes that society has casted—holding women back in their workplace. From 1 June 2020, the digital campaign is championed by an all-women team and has collaborated with a plethora of local Malaysian entrepreneurs. They include Amber Chia (Amber Chia Academy), Sasibai Kimis (Earth Heir), Elaine Hong (Enya Women), and Aznita Atman (Nita Cosmetics).
With the objectives to motivate, educate, and empower women looking to venture into the world of entrepreneurship, Gentl.wmn is encouraging Malaysians to spread the message using movement hashtag—#ISTANDWITHGENTLWMN. You can also check out the Gentl.talks Podcast hosted by Bella, Eliza, Adele, Janice, and Jun with weekly episodes.
For more information, visit this website.
7. Visit KL Tower as part of the "We Are Free" campaign throughout the month of July
In conjunction with their "We Are Free" campaign, you can now check out the Observation Deck in KL Tower sans ticket (usually priced at RM30). The campaign will run from 1 July to 31 July 2020. It's a great way to see the city again after a long hiatus due to the COVID-19 pandemic. Remember to follow the given SOPs—including wearing a mask and practising social distancing.
For more information, visit this website.
| | |
| --- | --- |
| SHARE THE STORY | |
| Explore More | |