News
Royal Selangor and The Balvenie have collaborated on a limited edition collector's box for whiskies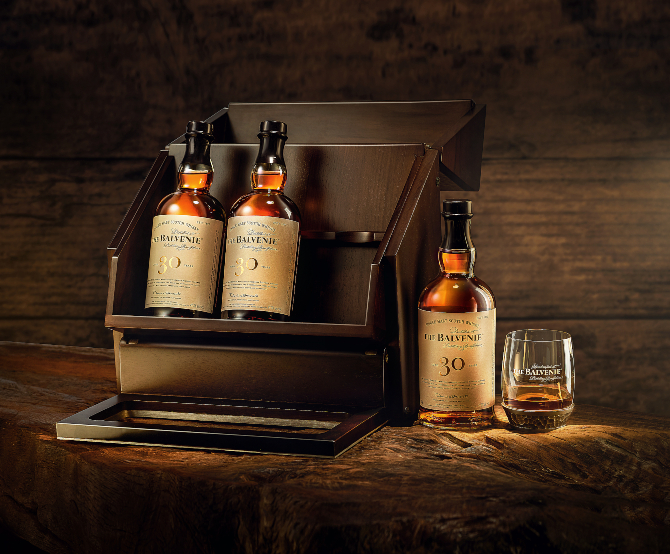 What do you get when you combine an award-winning Speyside single malt whisky with one of the world's most famed pewter names? You get a West meets East amalgamation of craftsmanship and refinery courtesy of The Balvenie and Royal Selangor.
The collaboration is a first on both sides. This marks the first time Royal Selangor has created a collector's box, which speaks volumes as the heritage brand has previously worked with everyone from Marvel Comics to the Victoria & Albert Museum. As for The Balvenie, this is their first collaboration in Malaysia under 'The Balvenie Handcrafted By' platform. The platform aims to not only bring the Scotch whiskey brand to the attention (and noses) of connoisseurs in Southeast Asia, but also to shine a spotlight on the passion of artisanal craftsmanship as well as the people behind it.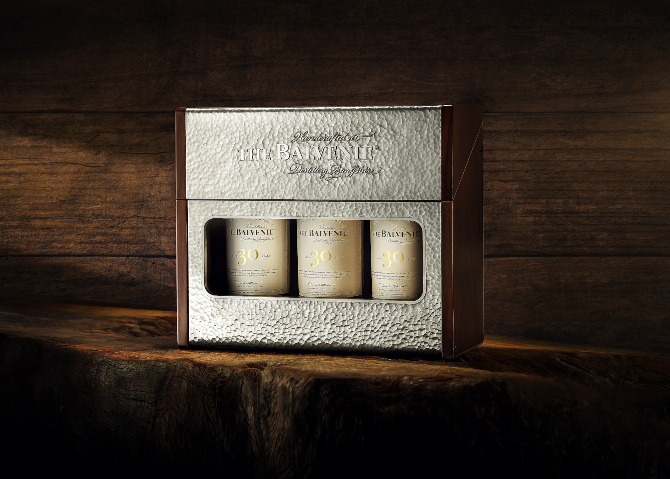 Let's break it down. The collector's box is a true one of a kind work of art. The vessel is made from high grade walnut wood encased in Royal Selangor's handcrafted pewter. You may be surprised to see Royal Selangor incorporating wood in their creations and we wouldn't blame you. The use of walnut wood actually ties back to the creation and distillation of whisky which is of course, stored in large crates of wood. Only 15 boxes are created and no two of them are the same.
Each was hand-hammered by a coppersmith with an estimated 8,000 knocks to create that signature glimmered-dimple finish. The attention to detail is immaculate with each box taking up to six whole days to finish. "People appreciate the heritage and craftsmanship more today than ever," answered Royal Selangor's Executive Director Chen Tien Yue when questioned about the box's creation process during its virtual unveiling.
Inside the box sits three Balvenie bottles which connoisseurs can choose from The Balvenie expressions (30 years and above). They comprise of an exclusive set of rare single malts with only 15 individually numbered sets available. You'll be able to get your hands on this custom limited edition collector's box with a minimum value purchase of £32,700 (approx RM179,219).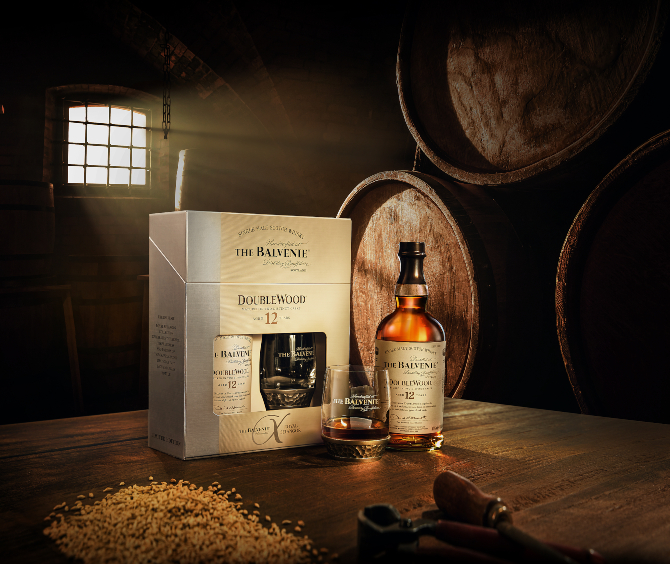 For a limited time only and specially for this festive season, you can also get a hold of a gorgeous gift pack. They are comprised of a selection of luxuriously smooth (not to mention rich) 12 Year Old DoubleWood, 14 Year Old Caribbean Cask and 17 Year Old DoubleWood single malt. They include a delicately handcrafted pewter-based whisky glass and make the perfect gift for that whisky aficionado who not only enjoys a good drink but also appreciates a finely crafted collectable.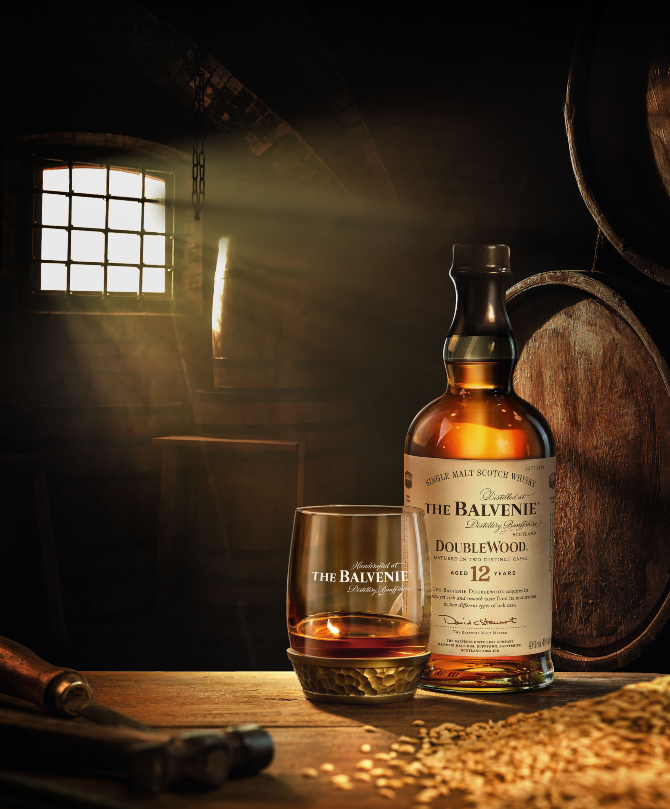 Finally, if you're keen to pair the this smooth single malt with some titillating local cuisine, Brett Bayly, The Balvenie's Regional Brand Ambassador in Southeast Asia suggests you steer clear of seafood unless prepared with a lighter fish style. He recommends pairing a cured salmon with a 12-year-old Balvenie Doublewood. You can also enjoy the flavour profile of The Balvenie with the fruit-driven notes of apples and pears or with the rich fattiness of moose cheese and guac puree. The delicately proportioned layer of sherry in the 12-year-old Balvenie Doublewood lends itself well to some olives and champagne grapes. Now that's a mouth-watering combo.
Gift packs will be available from January 2021. You can find them in Cold Storage, TMC, Mercato, Aeon, Maxvalu, Jaya Grocer, Village [email protected], Tesco and Sunshine.
For more information on this exclusive, limited edition collaboration, visit this website.
| | |
| --- | --- |
| SHARE THE STORY | |
| Explore More | |