Lifestyle
Taylor Swift releases new music video, Keanu Reeves returns for fourth 'Matrix' film and more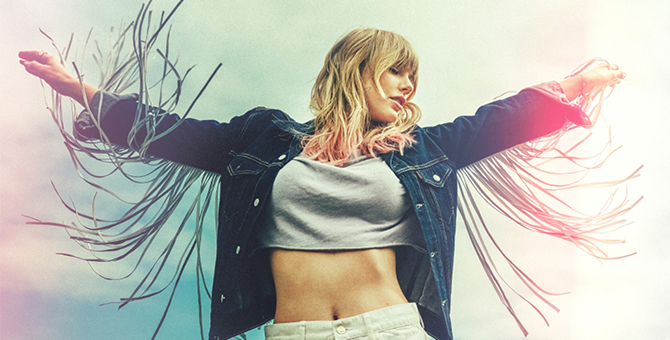 Hello pop culture junkies! Unlike last Friday, we are taking a break from recording another round of our Pop Culture Catch-Up podcast. We will be back soon to discuss the biggest news of the week in entertainment. The show goes on, however, as this week's headlines include: Taylor Swift's new music video for Lover is finally here, Dwayne Johnson named the highest paid actor, and Keanu Reeves is confirmed to return for the fourth Matrix film. Now on to the top trending news!
Taylor Swift's music video for Lover has arrived
Yes, the much-anticipated music video for the single is out now. Swifties, rejoice! During her YouTube Live session, the singer explained that the "whole video concept came from a lyric from a song on 1989 called 'You Are In Love'. This is a song I wrote about two of my best friends who are in love. And so it goes, 'you two are dancing in a snow globe round and round'. That line inspired the concept for this entire music video." As expected from any Taylor Swift releases, there are a multitude of Easter eggs throughout the video. Did you spot any?
Who is her love interest in the video? That's Christian Owens, also known as one of her dancers who have been with her for a long time—years to be exact. Taylor will be performing during the MTV Video Music Awards on 26 August. Do you think 'Lover' will be a part of the set list? It should be, no?
Liam Hemsworth has officially filed for divorce from Miley Cyrus
It's sad but true. It was only a week ago when the news of their split surprised the world. Irreconcilable differences was stated as the reason. That's pretty standard. The pair announced their separation on 10 August and that was less than a year of marriage. For more on this, check out everything we said on last week's podcast here.
Daphne Charice releases her first music video
The Malaysian musician and influencer (also known as D調) dropped her single 'Si Xin Ta Di ' (Whole-heartedly/Unwavering/死心塌地) in June 2019 to great success. The R&B/soft-pop song had more than 100,000 streams on Spotify as well as topping KKBox's New Release chart. Pretty impressive!
Daphne's new music video features her best friends and fellow Malaysian influencers—Jane Chuck, Tess Pang, Kendra Sow, and Kittie Yiyi. In the music video, confidence seems to be the main message. It portrays the desire to stand up on your feet again after hitting rock bottom as well as the knowledge that one will always have others to go through ups and downs with. Visually, the music video is minimal yet speaks volume. Watch the video above and let the healing begin.
Dwayne Johnson is the highest paid actor in the world
According to Forbes, between 1 June 2018 and 1 June 2019, The Rock earned $89.4 million (approximately RM373.8 million). That's enough for a lifetime supply of ketchup. So, how does the actor make his money? For the upcoming Jumanji: The Next Level, Dwayne Johnson was given an upfront salary of up to $23.5 million (RM98.3 million). That isn't all—he is paid $700,000 (RM2.9 million) for every episode of Ballers (HBO).
Rounding up the top ten are Chris Hemsworth, Robert Downey Jr., Akshay Kumar, Jackie Chan, Bradley Cooper, Adam Sandler, Chris Evans, Paul Rudd, and Will Smith. Seems like these thespians are sure bets for success.
Goo Hye Sun and Ahn Jae Hyun are done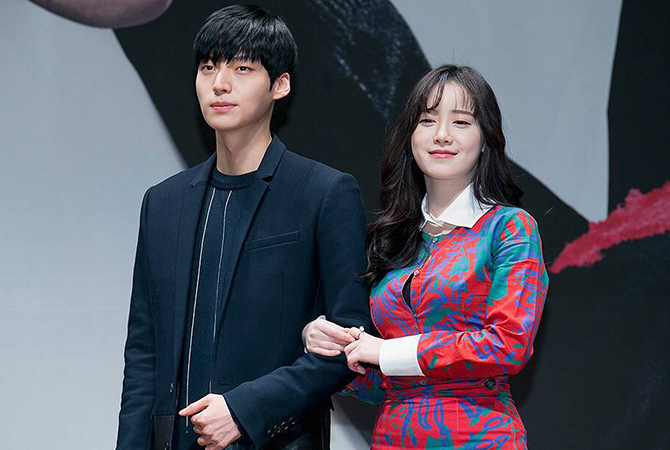 Another day, another celebrity divorce. This time, it involves two of the most popular actors from South Korea. The pair got married in May 2016 after starring together in Blood, a Korean drama series. Known to the public as an exemplary celebrity couple, the news of the separation was definitely unexpected.
It all began on 18 August when Goo Hye Sun revealed on Instagram that Ahn Jae Hyun wants a divorce. Both responded to each other's rebuttals and accusations for quite awhile. For example, Ahn Jae Hyun revealed that Goo Hye Sun already has her divorce draft planned when she said that she never knew about her husband's plan to separate. Goo Hye Sun even said that part of the Jae Hyun's reason is that she isn't sexy enough. It's a mess for sure but you can read more here. The one thing we can hope for is that no one is harmed and that things will be settled amicably.
There will be a fourth Matrix film
Yes, you read that right. Keanu Reeves and Carrie Ann-Moss are reprising their iconic roles in the film. The nostalgia doesn't stop there—one half of the sibling team behind the first three films in the series, Lana Wachowski, will be returning too. The Matrix movies are definitely cult favourites but with what happened (#NoSpoilers) in the third film, one can only wonder what to expect. Are you ready to re-enter the Matrix? Hopefully, we will see Neo and Trinity on the big screen sooner rather than later.
| | |
| --- | --- |
| SHARE THE STORY | |
| Explore More | |