It's taken a while—and a global pandemic—to get here, but we're finally seeing an acceleration in mental health awareness. That said, there's still much to do in removing the stigma and misconceptions surrounding this topic. One way to achieve this is by transforming the hushed whispers on mental well-being into supportive and fact-based discussions in public spaces.
From now until 8 December, visitors to Suria KLCC will be able to pop by the mall's Safe Space, located on Level 1 of Ampang Mall. Open from 10am to 10pm daily, you'll be able to learn more about mental health and the support services available locally, all in a welcoming and accepting environment. In addition to the educational gallery exhibiting background information, statistics and lived experience stories, the Safe Space @ Suria KLCC will host engaging activities such as workshops, talks and panel discussions by mental health professionals.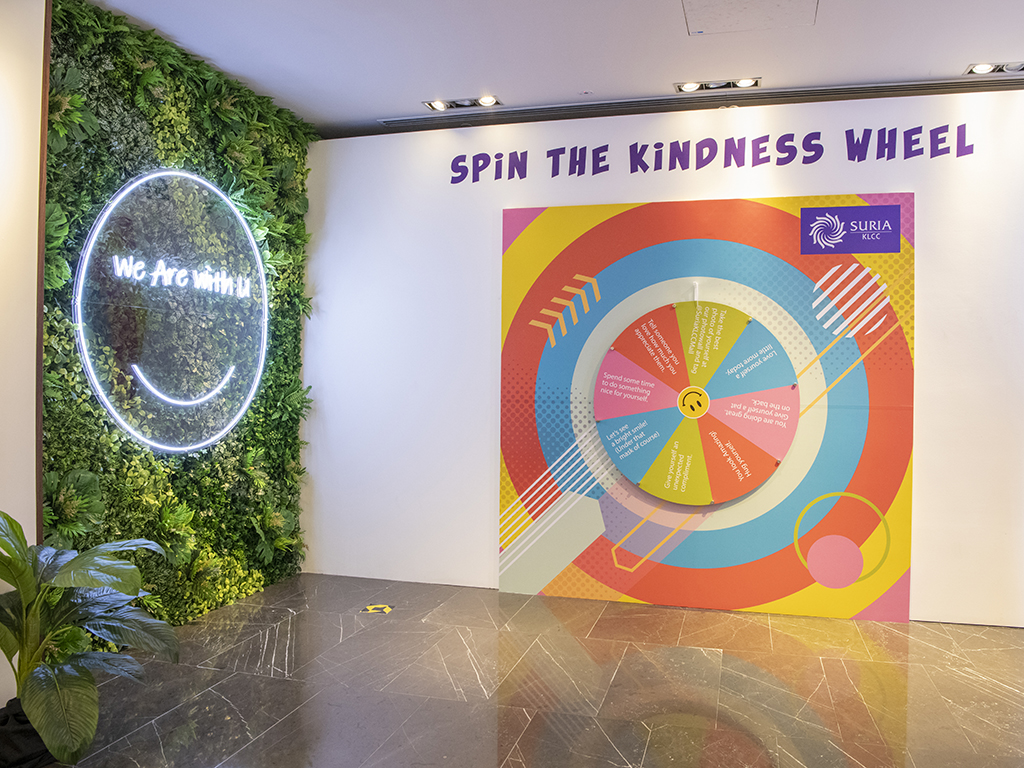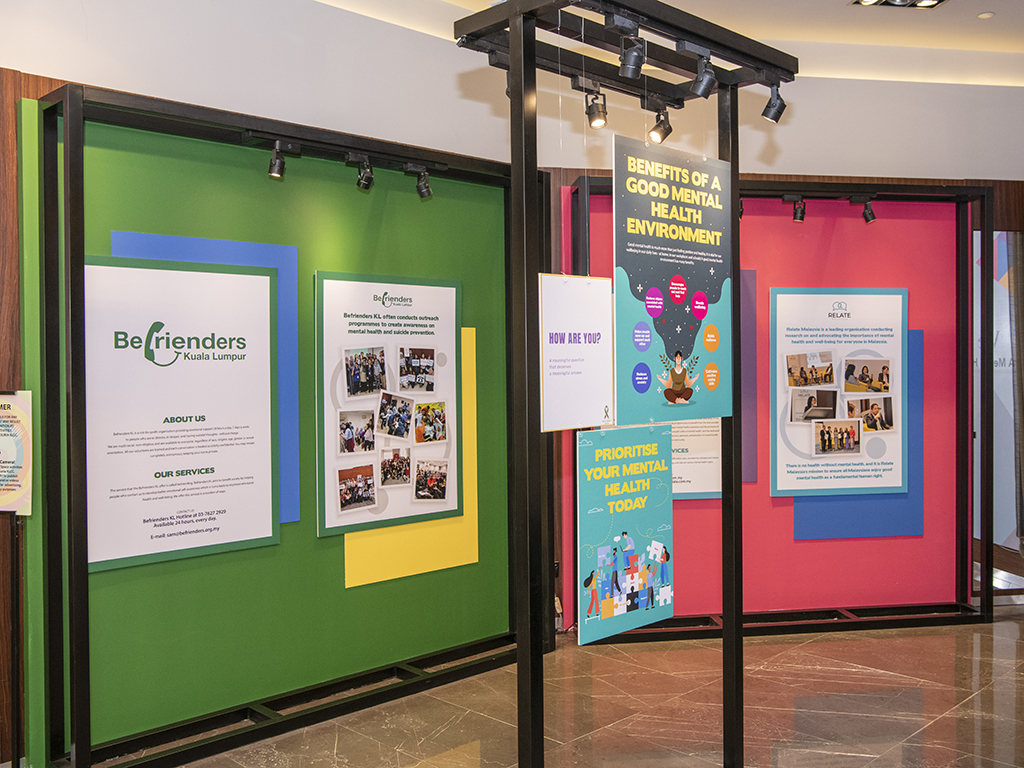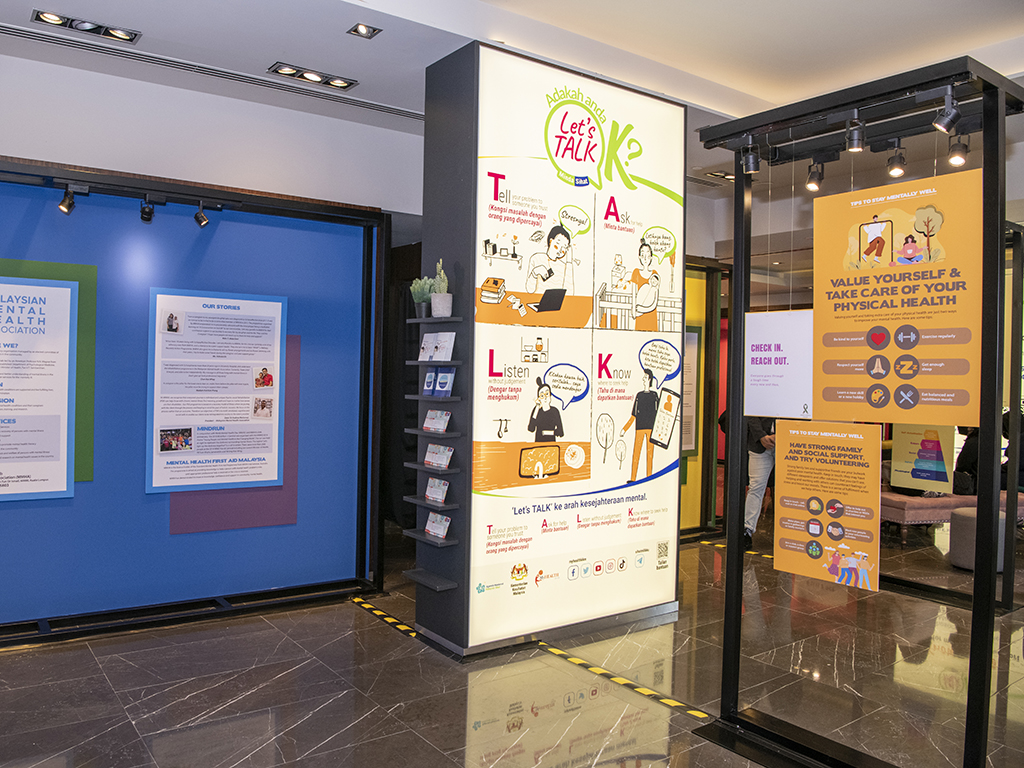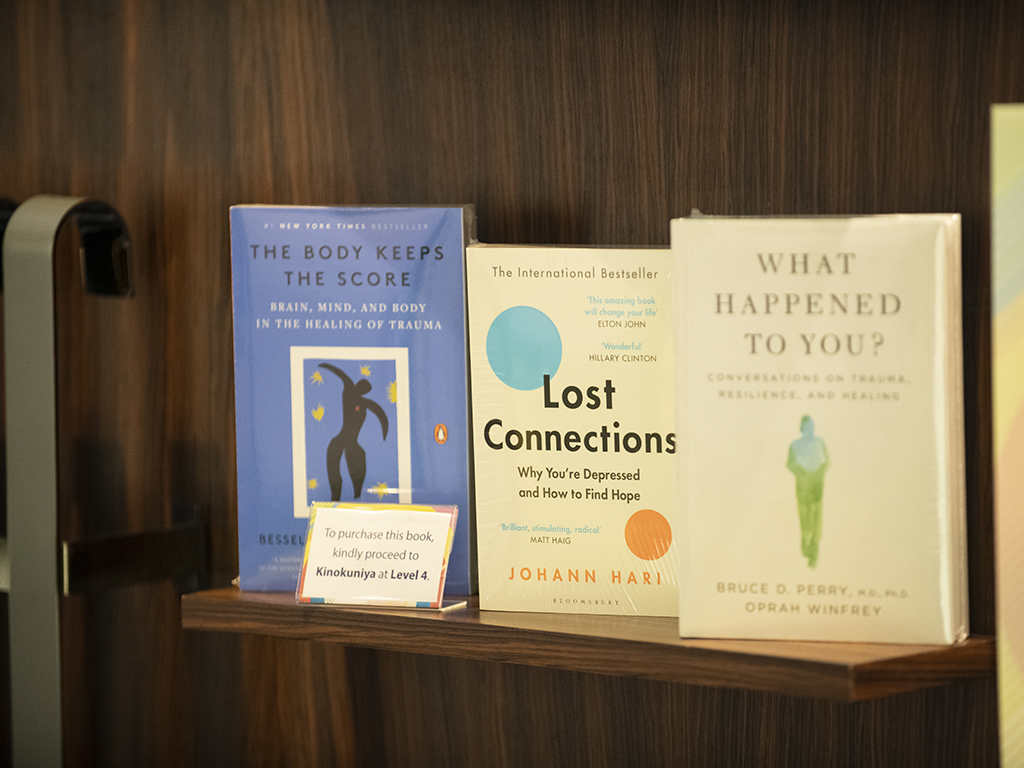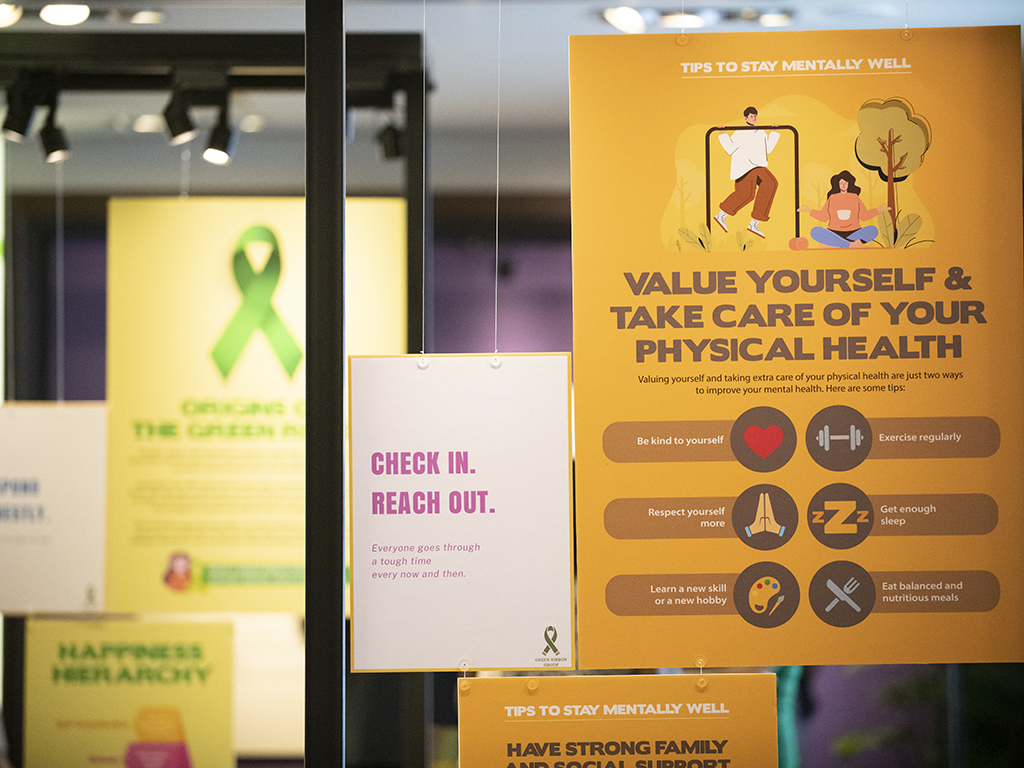 This initiative is in partnership with the Ministry of Health, as well as NGOs dedicated to mental health: Malaysian Mental Health Association, Befrienders KL, Relate, and the Green Ribbon Group. You can also contribute to the mall's fund-raising efforts in support on mental health-related causes by purchasing its Suria Ribbon Pin at RM10 each. The Suria KLCC Group has pledged to make mental health a long-term focus of the company's CSR campaigns, across its network of malls, over the next one to two years.
At the launch of the Safe Space, we had the chance to ask YAM Tengku Puteri Raja Tengku Puteri Iman Afzan, founder and president of the Green Ribbon Group, and Dato' Dr. Andrew Mohanraj, president of the Malaysian Mental Health Association, about the importance of safe spaces about Malaysia's progress with mental health awareness.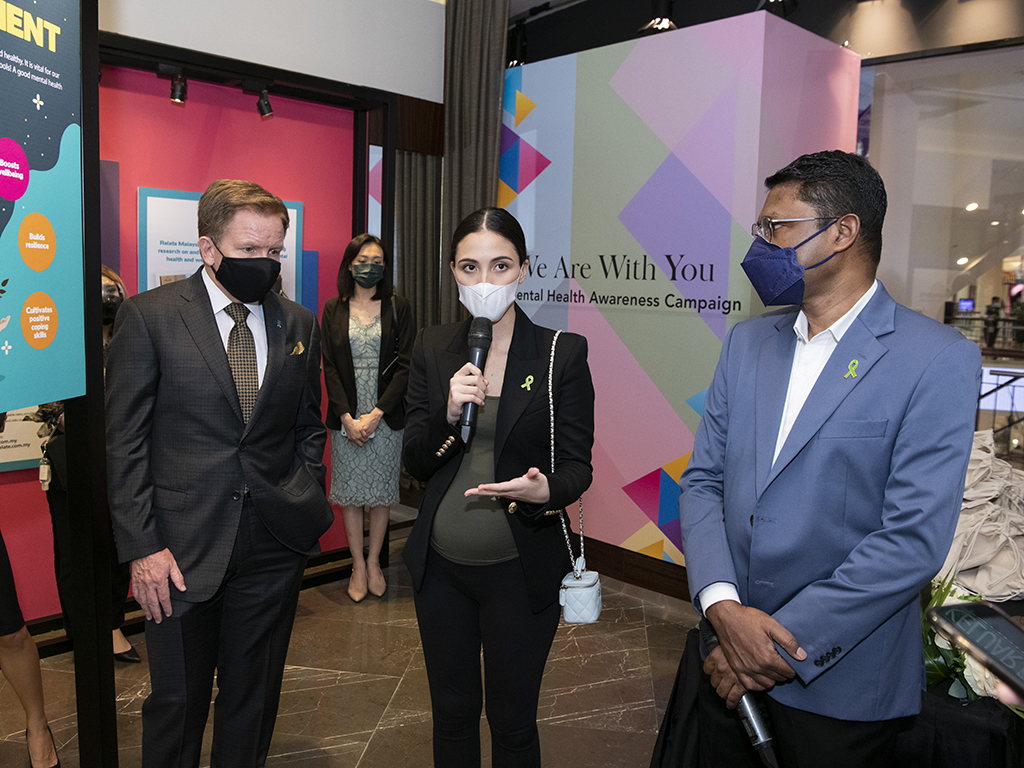 What does it mean for the mental health community in Malaysia to have the creation of a Safe Space in a very high-profile mall such as KLCC?
YAM Tengku Puteri Raja Tengku Puteri Iman Afzan: "We are grateful to see this initiative by the Suria KLCC Group take off as it addresses something so sorely needed during this pandemic, and our recovery thereafter. The Green Ribbon Group aims to champion a community approach to mental health and this initiative by Suria KLCC is a wonderful example of doing so. I applaud Suria KLCC's efforts in empowering NGOs such as the Malaysian Mental Health Association, Befrienders and Relate—another example of how the Green Ribbon Group and Suria KLCC share the same aim. We must keep our conversations on mental health going."
Dato' Dr. Andrew Mohanraj: "It is important to continuously educate the people in Malaysia on mental health because most tend to stigmatise it. Proper education is important in finding solutions to mental health issues, and in this spirit, this endeavour by the Suria KLCC Group in bringing mental health to the forefront is highly laudable. Education always takes place in little steps, and as far as a shopping mall is concerned, Suria KLCC has taken a huge, bold step in organising this month-long campaign."
There's this misconception that unless someone is in dire straights by society's standards, it's a given that they shouldn't have mental health issues. How do we go about changing this toxic mindset?
YAM Tengku Puteri Raja Tengku Puteri Iman Afzan: "Everyone is made differently and no one should invalidate how anyone feels. If someone feels sad about certain things or an event, it's not nice to say, "No, you shouldn't talk about." if they feel sad, you should let them feel sad. Everyone has a right to their own feelings. This concept of telling others to "toughen up" doesn't work anymore. The best thing is just to be accepting and supportive."
Mental health has gained more awareness over the past two years since the pandemic. What challenges still persist for the mental health community in Malaysia, in terms of education and healthcare?
Dato' Dr. Andrew Mohanraj: "There is a good deal of awareness, for sure, and that's a good thing. It has, however, led to an increase in those accessing services, while the capacity of these services remains the same. That's something we have to accept but at the same time, it's a call for us to increase the availability of services and that's what we are doing. The government has allocated an additional budget for psychosocial services at the community level and we're very appreciative of that."
What does YAM Tengku Puteri wish to implement, or to see more of, relating to the mental health movement in Malaysia?
YAM Tengku Puteri Raja Tengku Puteri Iman Afzan: "A community approach to mental health. You don't have to be a psychiatrist or psychologist to help someone, as you can start in your own capacity. If you know someone is struggling, reach out. Even something as small as asking "how are you?" can go such a long way and I like that I'm seeing a lot more of that now."
---
If you are in need of urgent mental help or struggling with suicidal thoughts, please do not hesitate to contact any of the following hotlines:
Malaysian Mental Health AssociationContact: 03 7782 5499
Befrienders KLContact: 03 7627 2929
Talian KasihHotline: 15999 (24 hours)WhatsApp: 019 261 5999
Think I Need Aid (TINA)WhatsApp: 018 988 8058
Women's Aid Organisations (WAO)Hotline: 03 7956 3488
| | |
| --- | --- |
| SHARE THE STORY | |
| Explore More | |