For some of you, the theme park at Resorts World Genting was a nostalgic childhood memory. So, when the group decided to rebuild it from the ground up, it posed high expectations. It delivered with a partnership with 20th Century Fox—until the studio was taken over by Walt Disney Co. After several obstacles—pandemic included—Genting SkyWorlds (formerly Fox World Malaysia) is almost ready for the public.
Dubbed as Southeast Asia's most anticipated theme park opening, Genting SkyWorlds had a few tidbits to share at today's virtual media event. Here's what we have learnt:
At an elevation of 6,000 feet above sea level, Genting SkyWorlds is set to be one of the most unique theme parks
It's slated to open in mid-2021
The outdoor theme park will be split into nine movie and adventure inspired 'worlds': Eagle Mountain, Central Park, Liberty Lane, Robots Rivet Town, Andromeda Base, Ice Age, Studio Plaza, Epic and Rio
There will be exciting Intellectual Properties (IP) from a mix of original and 20th Century Studios such as Ice Age, Night at the Museum and Planet of the Apes
At 26 acres, it's slightly smaller than Universal Studios Singapore, but it will feature 26 rides and attraction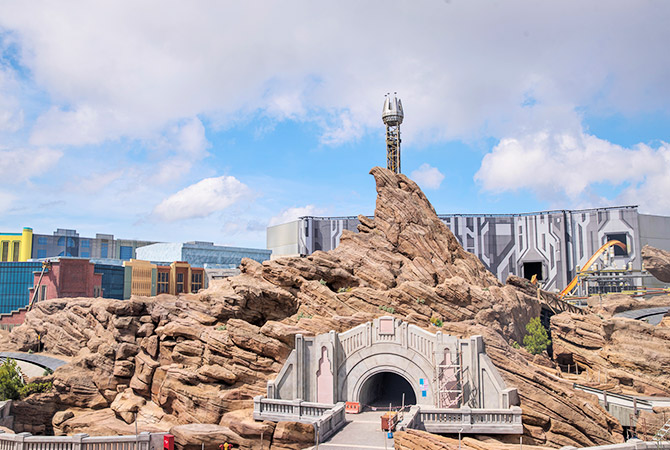 One of the exciting rides at Genting SkyWorlds is the Mad Ramp Peak ride at Eagle Mountain. It is the world's first dual-powered rollercoaster that mimics the exhilaration of a unique high-speed motorcycle race.
When asked about the on-ground F&B establishments and their unique offerings, Dato' Edward Arthur Holloway, Executive Vice President of Leisure and Hospitality, Resorts World Genting, confirms there will be themed restaurants and kiosks, and they'll be non-repetitive throughout the park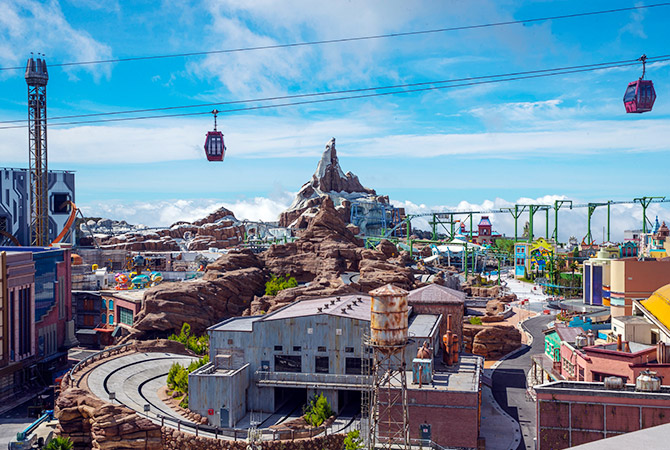 "Genting SkyWorlds is the result of many years of hard work by our dedicated team members and our partners from all over the world. We are almost ready. We are putting the finishing touches to this amazing theme park, which we believe to be Southeast Asia's most anticipated theme park. We believe we will deliver the very best experience to our guests throughout this journey," says Lee Thiam Kit, Head of Business Operations and Strategies, Resorts World Genting.
Today's event also saw the unveiling of the theme park's logo: an amalgamation of clouds, five stars, and the façade of Genting SkyWorlds. The clouds represent the park's elevated' surroundings, while the five stars symbolise the brand's five core values (hard work, honesty, harmony, loyalty, and compassion). Lee adds that the opening of the theme park will help create more jobs as well.
Are you excited for Genting SkyWorlds?
For more info, visit www.gentingskyworlds.com.
| | |
| --- | --- |
| SHARE THE STORY | |
| Explore More | |