Imagine travelling 10 hours to a destination only to find out that you've left your suit at home. You're exhausted from the journey and the mishap is causing a dent in your mood. Bad news is that you still need a suit for that important gala/meeting the next night. Yes, you can head out and get one, but do you really have adequate time? Here's your Cinderella moment—you can get tailored by Sacoor Brothers when you stay at Hilton Kuala Lumpur. It's the first of its kind in Malaysia!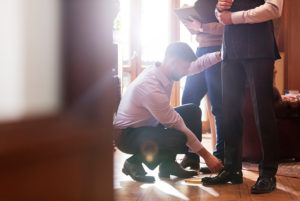 Sacoor Brothers Hilton KL tailoring
You know Hilton, and you know Sacoor Brothers (both premium names in their respective industries). Hence, when the brand dedicated to making pristine, high-quality fashion for men, and the five-star hotel decide to form a team together, you know there is bound to be an explosion of all things exquisite. Now, the first-ever collaboration of its kind in Malaysia brings in-room high-end tailoring and shopping services in a hotel.
What does this service feature?
A personalised wardrobe service—you will have access to the full line from Sacoor Brothers
Pre-order a selection of clothing—they will be there when you arrive at the hotel (how convenient)
Bespoke suit for returning guests—let a personalised tailor get your exact measurements and you will see the finished product hanging in your closet on your next visit (minimum five days required for the suit to be tailored)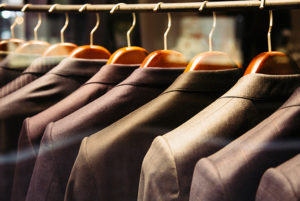 Sacoor Brother suits in wardrobe
Adding to the convenience is the ability to access the in-room tailor with a touch of a button. What do you have to do? Press zero on the telephone in the room and voila! Leave those worries at the pavement and immerse yourself in a whole new way of premium living with Sacoor Brothers and Hilton KL.
For more information and to make reservations, contact [email protected] with Hilton KL x Sacoor Brothers as your subject line.
| | |
| --- | --- |
| SHARE THE STORY | |
| Explore More | |