On July 13, the Ventura County Sheriff Office reported that they discovered a body and have identified it as that of Naya Rivera. This heartbreaking news comes just under a week since the actress was first reported missing on July 8.
During the news conference, Ventura County Sheriff Willliam Ayub revealed that Rivera's body was found near the surface of the water in the northeastern portion of the lake—waters in that area can go as deep between 35 and 60 feet.
According to details recounted by Josey, Sheriff Ayub also shared that while swimming in the lake with his mother, Josey was boosted onto the boat before turning back and witnessed his mother going under the water. "She mustered enough energy to get her son back onto the boat, but not enough to save herself," Ayub said.
The rented boat was also not anchored and drifted which meant that both mother and son had to swim a further distance to get to it. According to authorities, the most likely scenario was that Rivera used the last of her strength to save her four-year-old son before drowning. She was only 33.
Naya Rivera was many things: a talented actress, singer, dancer, loving mother and much more. Ahead, we remember the all-rounded star's brilliance and talent with these wonderful facts about her life.
Naya Rivera started out as a child actor
We all know Naya Rivera for her role as Santana Lopez in Glee which catapulted her to super stardom but did you know she was actually in the showbiz game since she was a kid? Rivera began her career as a child actor and model, appearing in a variety of TV adverts, commercials before joining the sitcom, The Royal Family, at the bright young age of four. Check out baby Naya in the clip above.
She auditioned for American Idol and Glee with the same song
Naya Rivera and future Glee co-star Amber Riley (who played Mercedes) actually auditioned for the singing competition show American Idol before their stunt on Glee. She chose the groovy '90s disco track 'Emotion' by The Bee Gees for both auditions. While she didn't get the golden ticket to Hollywood in American Idol, the same track nailed her the role of Santana Lopez in Glee.
Rivera was going to give up acting before Glee's audition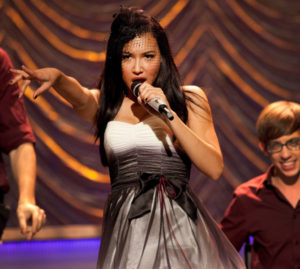 It's hard to wrap your head around the fact that Naya Rivera was ready to give up acting before attending her audition for Glee. In an interview with Entertainment Tonight, she revealed that things weren't working out and was going to ditch the acting life for a "real job" before her mother told her to give it another six months. In hindsight, that was excellent advice from Mama Rivera because we wouldn't know who would play Santana as perfectly as Rivera did.
She released a single with ex-beau Big Sean
Rivera amassed a huge fan following from Glee who were desperate to hear her pipes on songs beyond covers (albeit some darn good ones!). Their dreams came true when the singer-actress signed onto Columbia Records in 2011 and released a digital single titled 'Sorry' featuring her then-boyfriend Big Sean.
Her role as Santana was an inspiration to many LGBT women
In Glee, Santana Lopez was more than just your average acid-tongued cheerleader: she was an LGBT TV trailblazer. Bear in mind, the relationship between Brittany and Santana were only explored in season two of the show which was ten years ago—a time where LGBT narratives (especially ones of POC) were hardly represented on mainstream television. Santana's portrayal of a strong female LGBT character empowered and comforted many around the world grappling with their own sexuality.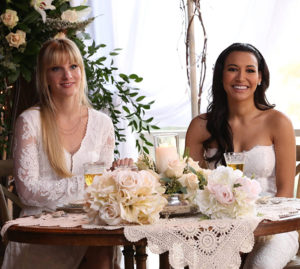 While Rivera never identified as LGBT herself, she knew the importance of portraying such an important role. During Comic Con 2011, Glee co-creator Brad Falchuk revealed writers initially wanted to treat the Santana-Brittany romance as a "goof" for comedic relief but Rivera shut that idea down and championed for the same-sex relationship to be treated with more seriousness. "It's up to writers, but I would love to represent [the LGBTQ community] because we know that there are tons of people who experience something like that and it's not comical for them in their lives," Rivera told E! News. "So I hope that maybe we can shed some light on that."
She treasured her role as a mother more than anything else
View this post on Instagram
It's no secret that Naya Rivera shared an exceptionally close bond with her son, Josey, and would regularly post fun moments with him on social media. In an interview with Entertainment Tonight, Rivera shared, "I'm a mom now, and what I love more than acting is being Josey's mom." Her last Instagram post was of a sweet close-up kiss between her and Josey with the caption, "Just the two of us".
Glee cast reactions
Many of her former Glee cast mates have also taken the time to remember Rivera's life and legacy on their social media:
My Naya, my Snixxx, my Bee. I legitimately can not imagine this world without you. pic.twitter.com/qX9t1Uhx01

— Kevin McHale (@druidDUDE) July 14, 2020
| | |
| --- | --- |
| SHARE THE STORY | |
| Explore More | |