A night in the museum—you can unleash your inner Beyoncé or Jay-Z and groove like the celebrity couple in their Apesh** music video while getting an art education. The music video that was shot at The Lourve features some of the museum's greatest masterpieces as backdrops. And some say, it's not just a showcase of The Carter's appreciation of fine art but also a celebration of bodies and empowerment. The video alone has clocked up 57 million views and counting on YouTube since it was released a fortnight ago.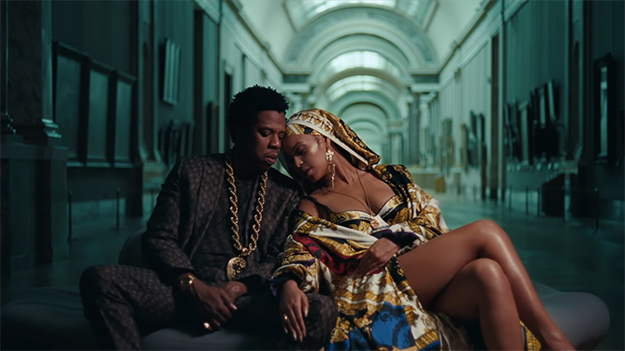 Now The Lourve will take visitors through the 17 paintings and sculptures that were featured in the six-minute clip. In the art tour, you'll get to spend a night in the museum like The Carters—the family name that the megastars used to release their first joint album, Everything is Love.
You will see the white Greek marble Nike of Samothrace and Marie Benoist's Portrait of a Negress that was painted in the 1800. The most striking image is perhaps when Beyoncé and a troupe of dancers stand boldly facing the camera in front of Jacques-Louis David's The Consecration of the Emperor Napoleon and the Coronation of Empress Joséphine, as she sings "I can't believe we made it…".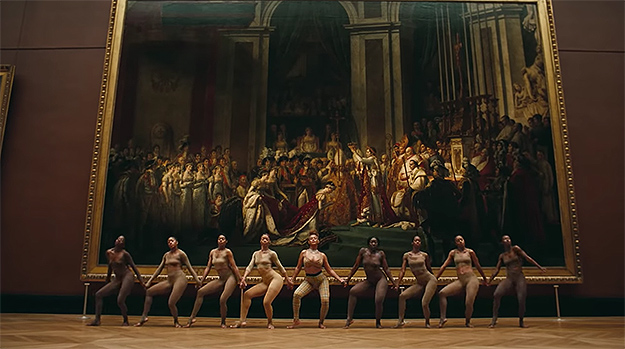 It was reported that Beyoncé and Jay-Z visited the Louvre four times in the last 10 years and in their recent visit in May 2018, they were inspired to film the video of their debut single, Apesh** there. Working under tight deadline, the direction of the video was of a symbolic significance, as the couple seemed to have inserted themselves into the Western art world and advocate the importance of inclusion of people of colour.
The self-guided Beyoncé and Jay-Z art tour is now only available in French but there are plans to include other languages soon. The 90-minute tour will describe in detail each artwork that was featured in the video.
| | |
| --- | --- |
| SHARE THE STORY | |
| Explore More | |