As with most festive celebrations, it's easy to get carried away with the glamour on the surface and forget about the true meaning behind them. While some of us are thinking about wearing the nicest baju Raya or eating our favourite Raya snacks and dishes, there are others struggling to provide even the most basic items for the celebration. After all, Raya only comes once a year.
All these are enlightened in a heartwarming yet sobering piece by award-winning Malaysian filmmaker Edmund Yeo titled Setitis Cahaya di Pagi Raya (A Glimmer of Light on the Dawn of Raya). The documentary special follows Faizal Tahir and Aziz Harun as they discuss the meaning of Aidilfitri and visiting a family living in a rural part of the country. The film, shot entirely on iPhone X—a first for a Malaysian filmmaker—is raw, poignant and eye-opening.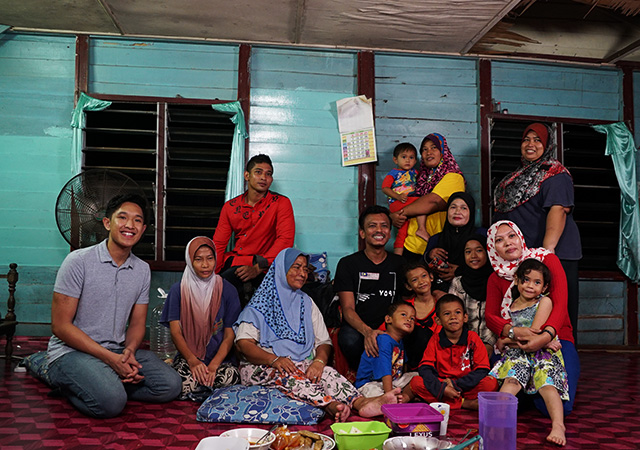 The family wasn't blindly chosen. Mak Cik Rohayah, her daughter Kak Ogy and the rest of the family have been great supporters of Yeo since ten years ago, allowing him to use their home and even renting a boat to him for his various films. But a year ago, he learnt that the main breadwinners of the family had recently passed away and Kak Ogy had to take it upon herself to provide for the family while looking after the children of the deceased, her mother and her sick sister. And yet, Kak Ogy remains cheerful and hopeful.
"I made this short film so that I could tell the story of their plight, but also of their courage and generosity. Hari Raya is a time of joy and happiness, and I really wanted to do something for this family, for whom I have owed a large part of my filmmaking career to," said Yeo.
On filming with a smartphone, he added, "By using the phones, it allowed us to capture the people, especially the children, during their most genuine moments. And we didn't have to worry about anyone being intimidated, or becoming too self-conscious by a large camera."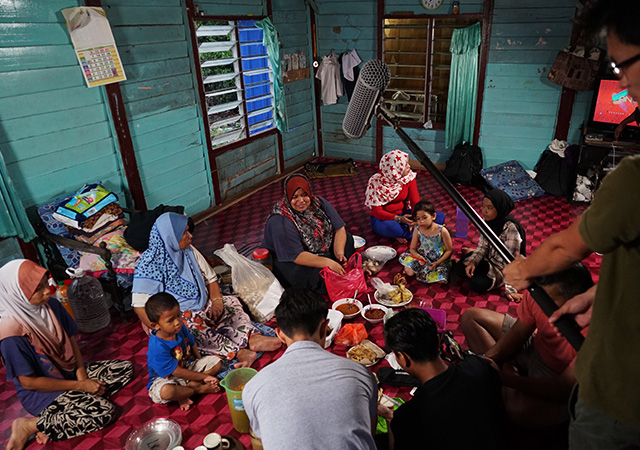 Faizal too found a deeper meaning during the visit. "The opportunity to make someone smile is everywhere and anywhere. At every corner at any given time. The visit to a small and run-down house by the river in Tanjung Karang, Kuala Selangor, was eye-opening and life-changing. It reinforced my thankfulness and gratitude towards life," he said.
"I hope together with Edmund and Faizal, we managed to capture both the joyful moments of Raya but more importantly, the hardship that many families go through during this festive period. I for one, am definitely more thankful for the daily gift of food on the table when we buka puasa (break fast). Thank You Kak Ogy for showing me how we should always give more than we take, and to always share our blessings, daily," added Aziz.
Watch the 1-minute teaser of the Raya documentary special below:
Apple Music subscribers can already view the film here. For everyone else, it will be up on Warner Malaysia's YouTube channel from June 15, 7pm. 
| | |
| --- | --- |
| SHARE THE STORY | |
| Explore More | |