Lifestyle
Where to donate this Ramadan to make the month more meaningful
'Tis blessed to bless others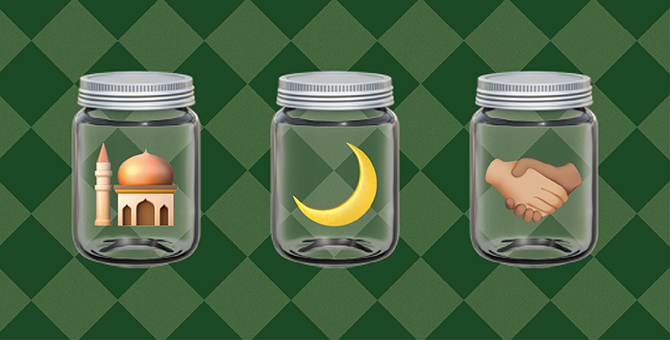 For Muslims, the holy month of Ramadan is as much a season of giving as it is a season of prayer and fasting. During this period, which falls on 2 April until 1 May this year, worshippers are called to show compassion for the poor and less fortunate, whether through financial aid, volunteering, or donating basic essentials and gifts.
It's no wonder that people often greet each other with the saying "Ramadan Mubarak" or "Ramadan Kareem", which means "have a blessed and generous month of Ramadan". In the true spirit of the season, here's a list of charity campaigns and donation drives to give back to the local community.
MERCY Malaysia Ramadan Relief 2022
Founded in 1999, MERCY Malaysia, also known as Malaysian Medical Relief Society, is a non-profit organisation that provides medical relief, sustainable health-related development, and risk reduction activities for vulnerable communities. The organisation has organised a special relief fund to ensure sufficient food supplies for marginalised communities in Malaysia during the month of Ramadan. Funds from the Ramadan Relief donation drive will be used to buy sahur or iftar food packs for families who are unable to afford food.
For more information, visit this website.
Islamic Relief Malaysia
In light of the increasing number of people who go hungry around the world due to natural disasters, humanitarian crises, climate change, and the Covid-19 pandemic, Islamic Relief Malaysia launched the Rezeki Ramadan campaign to supply and distribute 8,890 Ramadan food packs to the needy. Running from January 31 to May 2, 2022, the campaign aims to collect RM2.3 million to benefit more than 44,000 beneficiaries in 32 countries including Malaysia. Each food pack includes everyday essentials such as rice, flour, corn, pasta, cereals, beans, canned meat, cooking oil, sugar, tea bags, and dates.
For more information, visit this website.
UNICEF Malaysia
Water is essential during Ramadan to quench thirst during iftar and ensure the body is rehydrated as well as to cleanse the body before performing prayers. However, many families in conflict-affected countries such as Syria, Yemen, Afghanistan, and other parts of the world are unable to access clean water. As part of WASH programme, UNICEF Malaysia will be directing Ramadan donations towards providing a community with a water pump, which helps bring safe water closer to home and improve overall health and sanitation so they can commemorate this holy month.
For more information, visit this website.
Charity Right Malaysia Ramadan Donation Box 2022