Lifestyle
Pop culture catch-up: Kanye West is running for president, Chungha drops summer anthem and more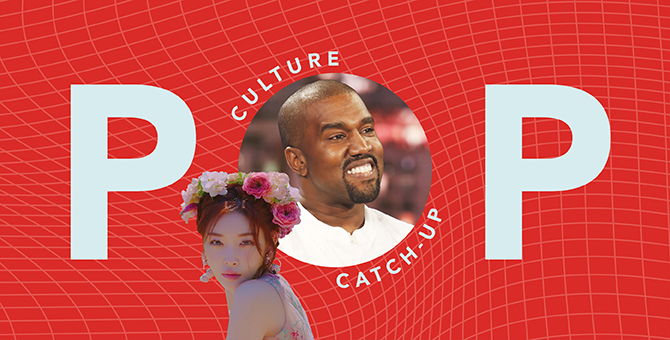 Kanye West is apparently running for president and he already has some ideas
In typical American patriotic fervour, Kanye West decided that the Fourth of July was the perfect time to announce the biggest proverbial mic drop on Twitter: he will be gunning for the highest office in the country (it looks like he kept his promise from 2015 after all!).
According to an interview with Forbes, West will run as an independent candidate and his party will be called the Birthday Party because "when we win, it's everybody's birthday." Also, and he will base his White House organisational model on the fictional country of Wakanda from Black Panther. Yup.
The rapper explained, "Like in the movie in Wakanda when the king went to visit that lead scientist to have the shoes wrap around her shoes. Just the amount of innovation that can happen, the amount of innovation in medicine—like big pharma—we are going to work, innovate, together."
Surprise, surprise: he already has the full support of tech billionaire Elon Musk and his wife, Kim Kardashian West. Despite this, people still have a hard time believing this since West has already missed the December deadline to file his presidential campaign to the Federal Electoral Committee (FEC). Oops.
Here's how Twitter reacted to the news:
You have my full support!

— Elon Musk (@elonmusk) July 5, 2020
I think @taylorswift13 should declare her candidacy ASAP!

— MURRAY (@murray_nyc) July 5, 2020
Imma let you finish but no.

— The Hoarse Whisperer (@HoarseWisperer) July 5, 2020
If Kanye West becomes President, we're gonna have to dress like this pic.twitter.com/9hyXG5quoK

— PhantomDetective (@brandon_doi) July 9, 2020
#Kanye2020 If Kanye wins , he's gonna rule White House like Wakanda : pic.twitter.com/kEruLD0X5g

— Joju (@itscocacolaa) July 8, 2020
Glee star Naya Rivera is missing and presumed dead by authorities
On Wednesday morning, it was reported that Naya Rivera (who many will know as the sharp-tongued cheerleader Santana in the original Glee cast) is missing and a search mission is currently underway.
Rivera's last known location was on a boating trip with her four-year-old son, Josey. However, after failing to return the rented boat at the appointed time, boaters went to the lake and found Josey, asleep and alone in the boat with Rivera nowhere to be seen. Her son was wearing a life jacket while an adult life jacket was found on the boat.
According to the story recounted to officials by Josey, his mother and him were swimming in the waters but she never came back up. Just this morning, Deputy Chris Dyer of the Ventury County Sheriff's Office shifted the operations from a search and rescue to a recovery operation. "We're presuming that an accident happened and we're presuming she drowned in the lake," he stated at a news conference.
just the two of us pic.twitter.com/wCunAlGJ1B

— Naya Rivera (@NayaRivera) July 7, 2020
Rivera's latest tweet is one of her and her son just hours before news of her disappearance went public. Lake Piru has already reported several cases of drowning prior to Rivera's disappearance and is known for its strong winds, low visibility and waters as deep as 160 feet.
Samsung launches BTS edition of the S20 and Galaxy Buds+
The Samsung S20's latest look is music to our ears (and eyes). The tech giant announced its collaboration with South Korean boy band BTS last month and the highly-anticipated launch went live on July 9.
The wait is over. Find your purple with the new, limited #GalaxyS20+ #BTS Edition. @BTS_twt @BTS_bighit pic.twitter.com/64d1a4z9bG

— Samsung Mobile (@SamsungMobile) June 14, 2020
One thing that immediately stands out is its beautiful purple pop of colour called B. Purple. Purple is a special colour between BTS and their fans as the term "I Purple You" was coined by member V to mean "an everlasting love and bond between them and their fandom". Everything from the hypnotic iridescent purple hue encasing the phone to the purple hearts and symbols spell out a love letter to their fans who can now feel even more connected to their favourite artist.
Prepare your hearts. Introducing the Galaxy Buds+ #BTS Edition. @BTS_twt @BTS_bighit pic.twitter.com/TARFpRdJn3

— Samsung Mobile (@SamsungMobile) June 14, 2020
For more information on the BTS Edition of the Samsung S20 and Galaxy Buds+, visit this website.
Zendaya teases new movie filmed during lockdown
Euphoria star Zendaya has decided to make the most of her quarantine time as the HBO series was put on hold during lockdown. The Disney alumni contacted the show's creator Sam Levinson to collaborate on a film together—and he wrote the first draft in six days (no biggie). The small cast and crew filmed in a remote Californian house, which made it legal to film. The production also had doctors, unions and safety crew on set to make sure everyone was in tiptop condition for filming in June and July.
Malcolm & Marie pic.twitter.com/99RWzgLFbD

— Zendaya (@Zendaya) July 8, 2020
On Thursday, Zendaya teased the first look of the film, titled Malcom and Marie on Twitter. While the plot details remain hush hush, Deadline reports that it is similar to Marriage Story in its exploration of themes. No release date has been announced either but be sure to keep this one on your radar.
Chungha gets us ready to 'Play' in the summer with a fun dance track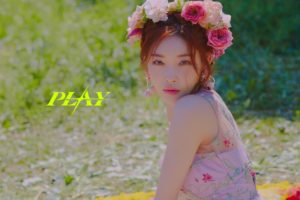 If Chungha's previous comeback, 'Stay Tonight' captures the voices of the night, then her latest single 'Play' perfectly encapsulates the bright and energetic vibe of summer days. The Korean singer is known for her versatility, flaunting her skills in 'Play' with intense Spanish-inspired beats complete with a bull-fighting scene. Watch the music video here:
Javicia Leslie is cast as the new lead for CW's Batwoman
After Ruby Rose left the show due to long work hours, the studio has found their new Batwoman in German-born actress Javicia Leslie. The show premiered early last year as the first series in television history to feature an LGBT lead character.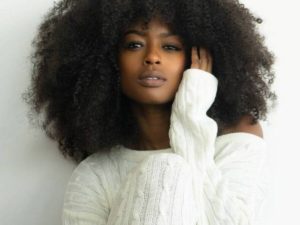 In an interview with The Hollywood Reporter, Leslie elatedly broke the news, "I am extremely proud to be the first Black actress to play the iconic role of Batwoman on television, and as a bisexual woman, I am honoured to join this groundbreaking show which has been such a trailblazer for the LGBTQ+ community."
For the second season set to premiere in January, Leslie will be playing Ryan Wilder, a drug-runner full of gutsy fighting skills and wild abandon as she navigates the seedy streets of Gotham City.
Katy Perry tells us to 'Smile' through the hardships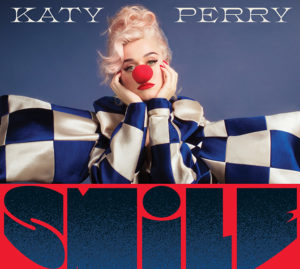 On July 9, Katy Perry dropped her title track off of her upcoming album of the same name. In her press release, she describes the song as "three minutes of energising hopefulness."
The lyrics describe Perry learning and overcoming challenges in her life, learning to smile again and finding true happiness after going through "one of the darkest periods of [her] life". Stream the song here for an instant pick-me-up.
| | |
| --- | --- |
| SHARE THE STORY | |
| Explore More | |