Hello pop culture vultures! Here's another round up of the latest news in the entertainment circle that you might have missed. This week's headlines include all the details about Jeremy Zucker's debut album, Anne Hathaway's #PillowChallenge with a twist, GOT7's captivating comeback plus many more.
Now onto the news!
Jeremy Zucker's debut album, love is not dying, is the perfect self-isolation mix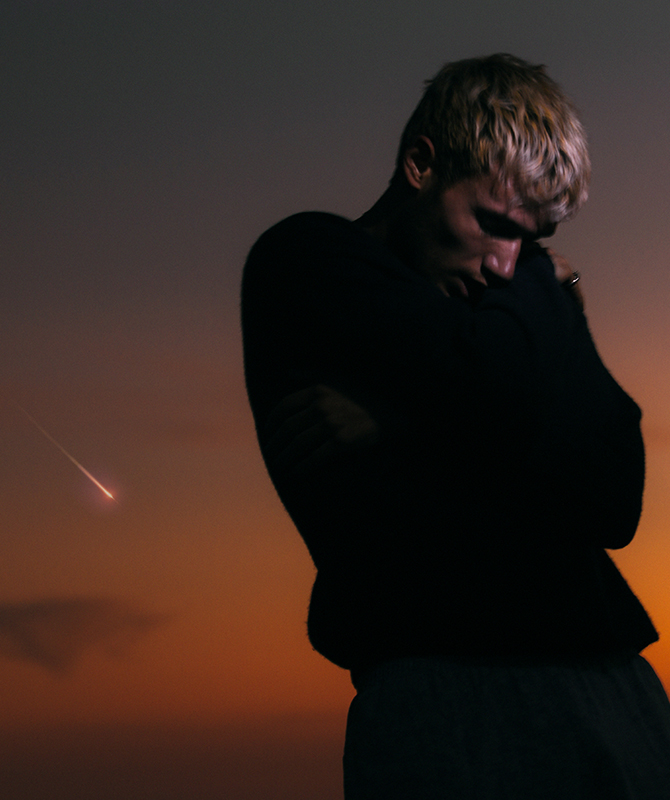 Earlier this week, Jeremy Zucker finally released his highly anticipated debut album, love is not dying—its title reflective of the deeply sentimental and personal tone Zucker takes on throughout the album. The talented "you were good to me" singer describes his body of work as one written entirely in isolation and hopes the album will bring "comfort, understanding and perspective during this strange time"—with his smooth timbre and relatable lyrics, that definitely won't be hard to do.
love is not dying comes hot on the heels of Zucker's 2018 breakout hit, comethru, that has over 820 million streams. The lead single, not ur friend, has already garnered over 13 million streams on Spotify to date, showing the immense love Zucker's stunning debut album is receiving.
Have your heart broken and mended back together again here.
Prince Louis of Cambridge turns 2!
The royal toddler, who is fifth in line for the throne, recently turned the ripe age of two just yesterday. His mother, the ever so regal Catherine, Duchess of Cambridge, happily shared some new adorable pictures of Prince Louis during his big birthday bash.
Here's to more adorable photos from the littlest Cambridge!
Clinton Jerome Chua premiering music video for Don't Wanna Wait
The talented Miri-born singer is the definition of small town boy with big city dreams. Clinton moved to Kuala Lumpur in 2017 to join the music scene but he's actually been performing since he was as young as 9 in Church choir and local events.
Just yesterday, Clinton teased his fans on Instagram with a music video for his single, Don't Wanna Wait. Its slow jazzy R&B sound is quickly becoming a signature sound of Clinton's for fans who loved his previous single, Rewind that dropped in 2019.
Recently, Clinton has been receiving a lot of love from his breakout TV debut on the popular singing show, I Can See Your Voice Malaysia where he performed with Shila Amzah. Before this, he also sang for his long-time idols Ariana Grande and Calum Scott, melting them with his warm honey vocals.
He will be premiering his music video today at 6PM so be sure to check it out!
Anne Hathaway does a major throwback for the #PillowChallenge
With the #PillowChallenge still going viral on social media, Anne Hathaway decided to have her own go at it—but with her own quirky twist. Yes, if you haven't already figured it out, she's dressed up as none other than Mia Thermopolis, our favourite bubbly princess from Genovia!
The Princess Diaries (2001) pic.twitter.com/xOGV85VBq4

— Disney+ (@disneyplus) October 14, 2019
Could this be another clue about Princess Diaries 3, perhaps? Hathaway confirmed early last year that there was indeed a script being written much to the pleasure of fans—we can't believe it's been 19 years since the first one came out. There hasn't been much updates about the production as of late, but Hathaway's post is a sure reminder to all of us that the beloved character is not forgotten just yet.
GOT7 makes enchanting comeback with Not By the Moon
Ahgases, are you still recuperating?
Just this Monday, GOT7 finally unveiled the music video to their title track, Not By The Moon from their mini-album, DYE that comprises six songs. The CEO of JYP Entertainment, Park Jin Young, also took part in the composition of the song.
The seven-member group stepped away from their usual intense EDM-styled hits such as Hard Carry for a more toned-down trap beat along the lines of their previous title track, Call My Name. With its powerful bass to match the seductive melody, Not By the Moon brilliantly showcases the group's amazing vocal talents and smooth rap style.
Watch the music video below:
Stanley Tucci casually broke the internet with his cocktail tutorial
From his warm sense of humour to his trademark black rimmed glasses, Stanley Tucci shows us that there's still so much more to love about him. On Tuesday, the Oscar-nominated actor took to Instagram to share how to make the perfect Negroni—and it quickly went viral.
View this post on Instagram
About 25 seconds in, it began to dawn on viewers that it was indeed hard to focus on the drink at hand when well, they have Stanley Tucci looking like that (just watch the video and you'll know what we mean). This spawned some hilarious tweets with some even zooming in on Tucci's visible biceps and dashing smile—Negroni forgotten.
I mean… the man is wearing actual pants. And a belt. And is making a Negroni. And he's Stanley Tucci. I mean…

— Issa López (@IssitaLopez) April 21, 2020
women only want one thing and its stanley tucci patiently making a cocktail and explaining each step as he does so

— Tilly Steele (@TillySteele) April 21, 2020
It's safe to say that Tucci's Negroni tutorial video made people thirstier than before.
| | |
| --- | --- |
| SHARE THE STORY | |
| Explore More | |