Cocktails have a way of making us feel slightly better, fancier, and happier. A good glass of cocktail will get our party mood on, whether we are drinking with friends or alone. Conversely, a bad one can really dampen our mood. There are limitless variations to cocktails and restricting yourself to a favourite is like only having vanilla ice cream for the rest of your life.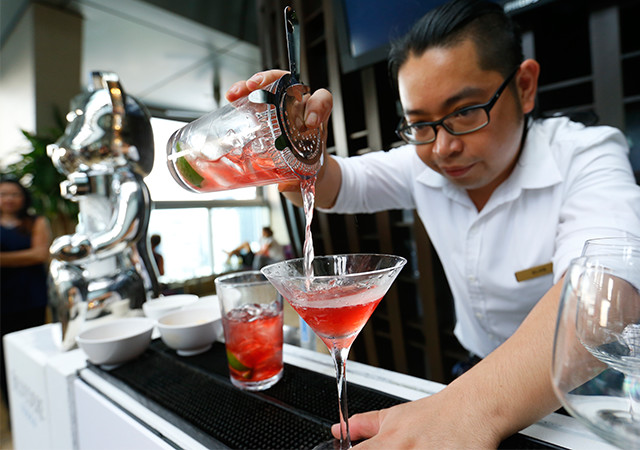 On the rooftop of Traders Hotel Kuala Lumpur, we met with Skybar's seasoned mixologist, Elvis Sun who showed us how to make our own glamorous concoctions using fresh ingredients. Placing emphasis on mixing Belvedere Vodka cocktails, we learned how to shake, stir, strain, and muddle our ingredients together with the luxurious vodka to make a well-balanced cocktail.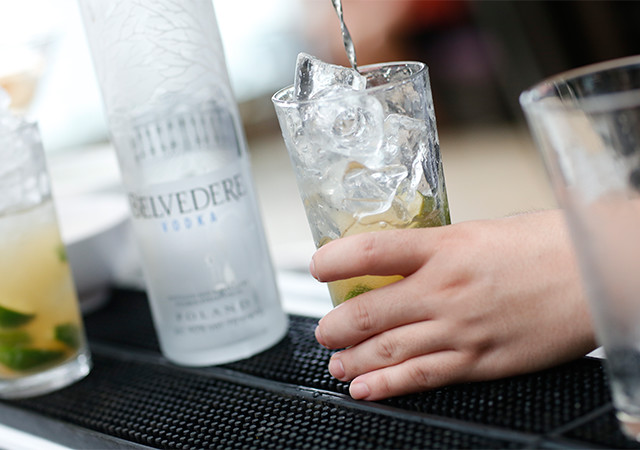 The cocktails we made were pleasing to the palate, but we were curious to know what Buro 24/7 would taste like as a cocktail. Elvis was kind enough to show us how to make a cocktail that represents us using Belvedere Vodka. The flavours in this glass made us swoon with delight. We highly recommend that you try this at home — it is a recipe to make any party better.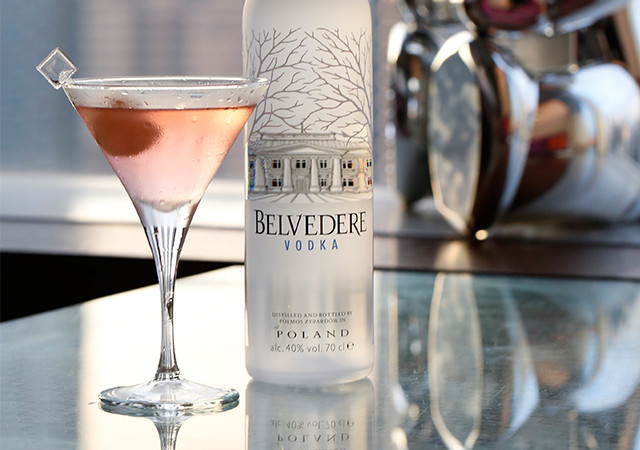 Buro 24/7 Cocktail
45ml of Belvedere Vodka
3 cubes of pineapple
1 lemon wedge
15ml passionfruit puree
2 drops of Angostura Bitters
45ml of beer foam
1. Muddle the pineapple, lemon wedge and passionfruit puree together.
2. Shake the fruit with Belvedere vodka, Angostura bitters, and ice cubes.
3. Double strain your mix into a martini glass.
4. Top it off with beer foam.
Try Elvis' hand-crafted Belvedere Cocktails at Skybar. To experience an edgy clubbing night with endless flow of this Polish vodka and music by DJ Alexis Grace, join the Belvedere Light the Night party taking place in Skybar on 21 August.
Skybar, Level 33, Traders Hotel Kuala Lumpur, Kuala Lumpur City Centre, 50088 Kuala Lumpur. www.skybar.com.my