Here's what you can expect from the upcoming Pavilion Hotel Kuala Lumpur
As the end of the year approaches, most of the highly-anticipated new hotels in KL this year have officially opened its doors, one by one. Next up on the list is none other than Pavilion Hotel Kuala Lumpur Managed by Banyan Tree. Standing 13 floors about Pavilion Kuala Lumpur and adjacent to the Couture Precinct extension, the hotel is expected to open on December 1, 2018.
Its favourable location is sure to be a hit but it's not the only factor that will make Pavilion Hotel Kuala Lumpur popular. Built for tourists, business travellers and locals looking for a pampering staycation, the property offers a wide variety of room types to suit every guest's needs. In total, it features 325 rooms and suites.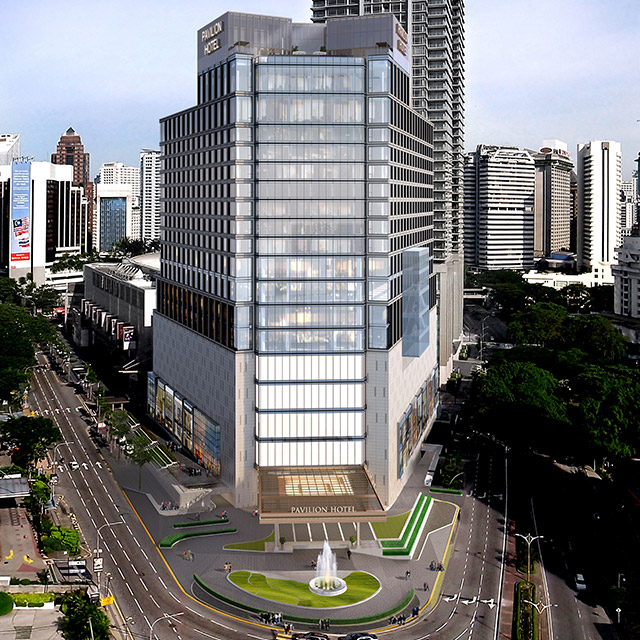 A category of these rooms features three sub-types: City Oasis, Courtyard Oasis and Grand Oasis. Another category occupies four dedicated club floors for those looking for a bit more exclusivity: Club City Oasis and Club Grand Oasis. These guests will have exclusive access to the Club Lounge on Level 14 where they'll be treated to a delectable breakfast spread, light bites, cocktails and a magnificent view of the Kuala Lumpur cityscape. Last but not least, the remaining 26 contemporary suites with a generous dash of luxe and space: Urban Studio Suites, Urban Suites, a Pavilion Suite and a Presidential Suite.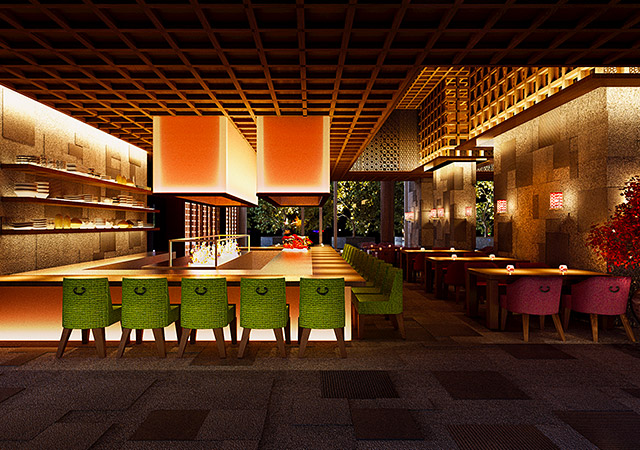 While the surrounding area, as well as the mall itself, is filled with a seemingly endless list of places to eat and drink, Pavilion Hotel Kuala Lumpur isn't short of options either. Level 8 houses the all-day dining restaurant, The Courtyard while the other dining establishment there is a Japanese restaurant and bar space called Ebisu. Whisky lovers, on the other hand, can head to the Whisky Cove for an exquisite selection of whiskies and blends from around the world.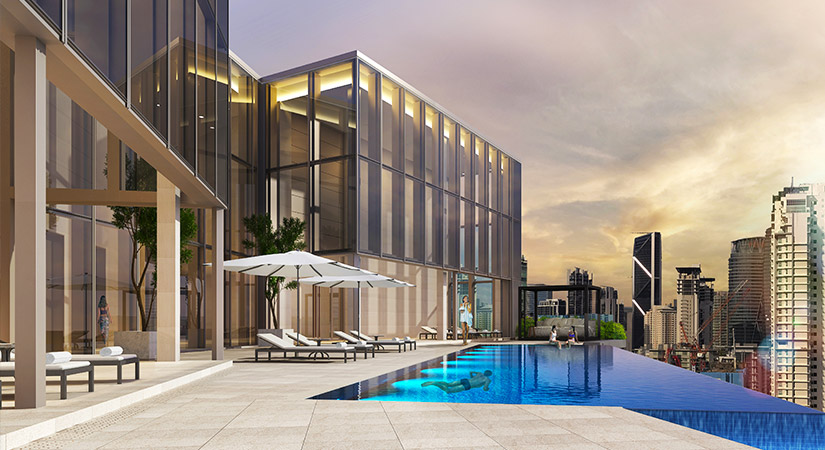 To truly unwind, most, if not all, would appreciate the Sky Gym, Rooftop Infinity Pool and the award-winning Banyan Tree Spa. Another thing to note is that Pavilion Hotel Kuala Lumpur does indeed offer a range of meeting and event facilities, including a ballroom that can accommodate up to 500 persons. 
While Pavilion Hotel Kuala Lumpur is not set to open its doors till December 2018, guests can start booking a room from October 15 with a special opening rate that starts from RM498++ per night for two. For more info, visit the website or call 03 2117 2800.