*Potential spoilers ahead*
If it ain't broke, don't fix it. The Disney cartoons were my childhood and story-wise, they were pretty great. So when Disney started announcing its line-up of live-action remakes, I was, at first, intrigued, and then disappointed. What was the point of re-doing Cinderella and Beauty and the Beast? They were essentially very similar to their animated versions, except it's played by humans, have more extravagant budgets for pretty costumes, beautiful sets and great CGI effects. I didn't even bother to watch Dumbo.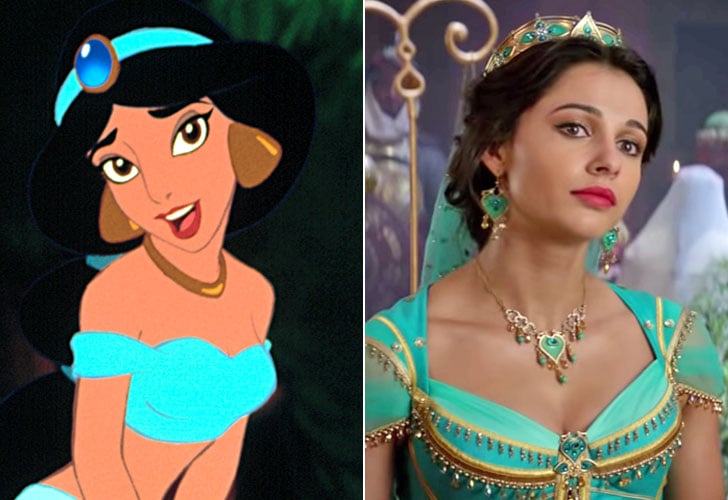 naomi scott princess jasmine
Don't get me wrong; some of the old animations were also laced with bits of sexual references racism and controversy. Aladdin would be one of them and though at first I wasn't keen on it, my time at the cinema was at least more well-spent than the two Disney remakes I did watch. I wouldn't give it a full score but I would commend them for the effort.
The effort of making Princess Jasmine more than just a pretty royal wanting true love.
The effort of making Princess Jasmine more relevant to the girls and women of today.
The effort of making Princess Jasmine more empowered, have bigger dreams and ultimately wanting to rule as Sultan.
Because why not?
Because, as this new Jafar repeats twice: Jasmine should be "seen not heard". Sounds familiar? That's because it's an occurrence that, though much improved, still happens today. This sub-plot is reminiscence of the many times when women have been silenced because their thoughts, feelings, opinions do not matter. Not when it comes to speaking up about their mental health or sexual harassment (cue #MeToo movement). Not when it comes to sharing knowledge on a subject (#mansplaining). Not when it comes to being a leader.
Take Hilary Clinton, for example. During her campaign and political career, she was often criticised by male politicians and some (male) members of the public for being "shrill" when she raised her voice in her speeches. Closer to home, there were people who considered our first female Deputy Prime Minister, Datuk Seri Dr Wan Azizah, as just a seat-warmer for her husband, rather than a deserving leader in her own right. But neither of these women let naysayers affect their ambition.
Throughout the movie, Jasmine (played spectacularly by the gorgeous Naomi Scott) shows love for her kingdom and its people, and thus, proposes repeatedly to her father that she doesn't need to marry a man who would become Sultan. She can do it.
"She does showcase the skills necessary to lead and she cares about her people," Naomi Scott told Los Angeles Times.
"So for me that's what I want little girls to take away from it—the idea that you can lead, and you can have love. You can have both."
And that's such an important lesson to impart, not just to little girls, but also to every generation of females out there. That what we say, think and do matter. That we are worth it, and so are the things we care about. That the power to control our lives is in our hands. We just need to grab it. 
For that, this is finally one Disney live-action remake that doesn't disappoint.
*
Last words
The new Aladdin remake also (finally) gives Princess Jasmine her own solo song and Speechless is one powerful anthem (though I'm not too sure about that choice for song title). How is Will Smith as the Genie? Well, no one can beat Robin Williams in that role but if someone had to take the role, it could only be Will Smith. The actor does the role justice, giving it his own flavour without tarnishing the nostalgia. There are a few other much appreciated updates in the new Aladdin but I'll leave the rest for you to find out.
Aladdin is now in theatres in Malaysia.
| | |
| --- | --- |
| SHARE THE STORY | |
| Explore More | |