If you were dismayed to find out that Nespresso has discontinued its Pure Origin line, this news will serve as music to your ears—introducing the Master Origin collection, which consists of five distinct capsules inspired by five different lands across the globe that take pride in fine coffee craftsmanship: Indonesia, Ethiopia, Colombia, India and Nicaragua.
Picking up where Pure Origin left off, each coffee boasts a taste profile that is unique to its country of origin and processing technique. Nespresso works with the finest coffee craftsman of the land, and refine the craft even further. In Indonesia, Arabica from Sumatra undergoes the traditional wet-hulling method to produce a rich, woody coffee with a velvety body. In contrast, whole cherries go through a meticulous raking (dry process) every hour by hand in Ethiopia to let the beans absorb the sweet, ripe flavours from the fruit, resulting in bright, fruity notes.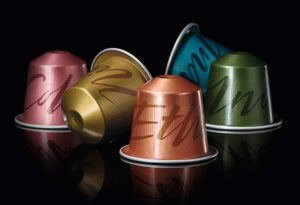 Over in Colombia, a late harvest technique pushes the typical harvest time to the limit, leaving the coffee cherries to ripen till it was exactly the right shade of deep purple before it is handpicked – taste notes are bright and vivacious with hints of red fruits and berries. The Robusta coffee sourced in India is exposed to the age-old 'monsoon' technique, cultivating a strong and intense character with woody, spicy flavours. Last but not least, the coffee in Nicaragua took on the 'black honey' method, where the beans are carefully turned in the sun for weeks to soak up the natural sugars of its fruit, giving it a beautifully balanced flavour.
But of course, words can only do so much to pique your senses. To experience the coffees for yourself, drop by the Nespresso boutique in The Gardens Mall, or pop by the Master Origin roadshow in KLCC, which runs till this Sunday (23 September 2018).
For more information, visit the website.
| | |
| --- | --- |
| SHARE THE STORY | |
| Explore More | |