Lifestyle
Mother's Day Giveaway: Win a limited-edition Dyson Supersonic or Diamond & Platinum necklace
Gifts she's sure to treasure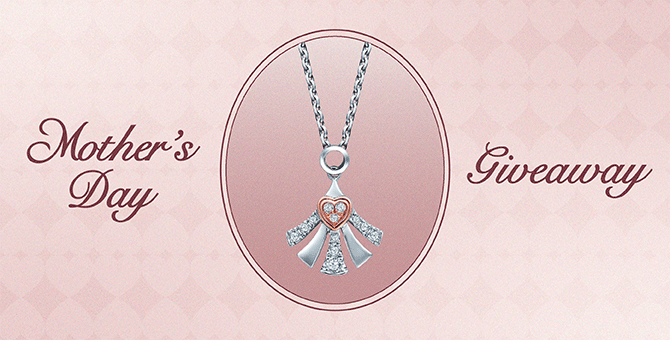 There's a saying that goes: "Life doesn't come with a manual, it comes with a mother." While mum's contributions and sacrifices should be appreciated every single day, you can think of Mother's Day as the one day every year to be a little extra and splurge on the most priceless woman in your life.
Below, we've got a few ideas on what to get her—and how you can win one of these prizes that are worth over RM7,800 in total.
Limited Gift Edition Dyson Supersonic Hair Dryer (Fuchsia/Nickel)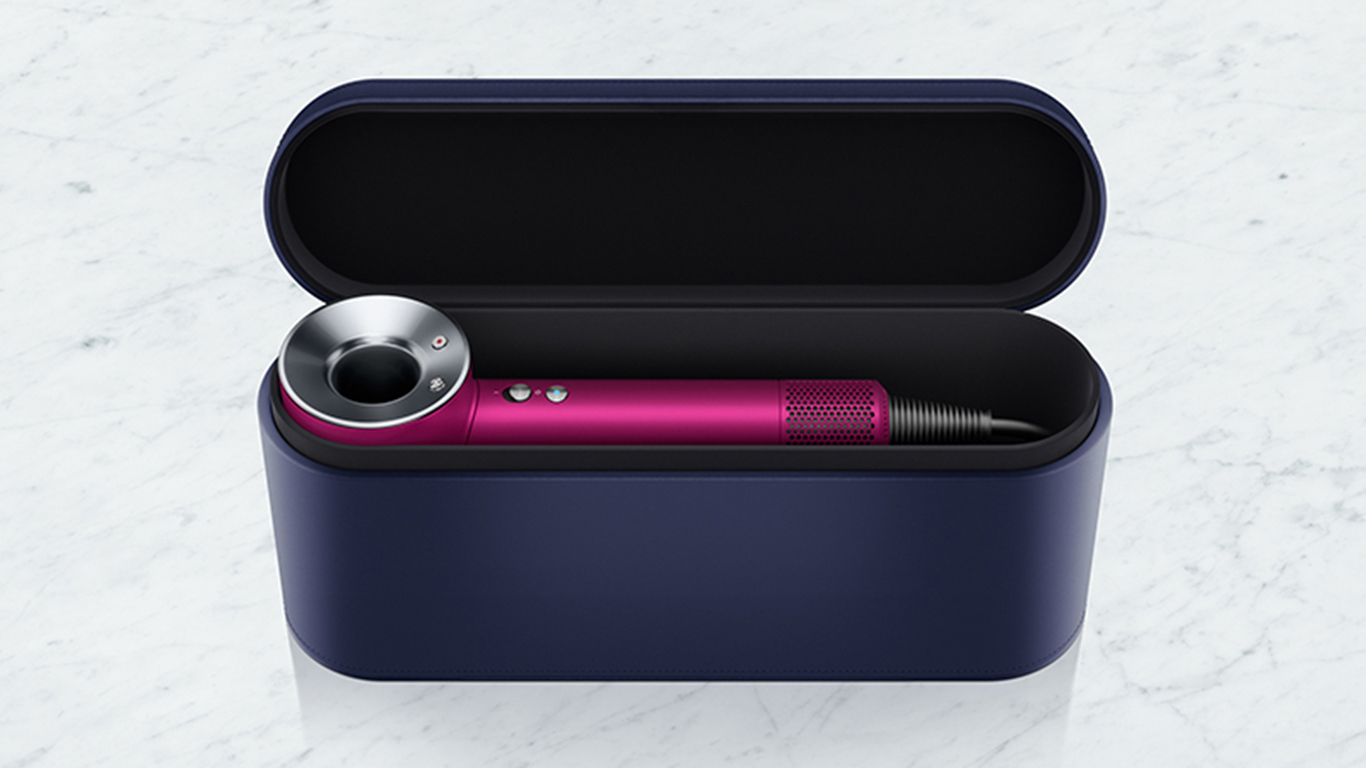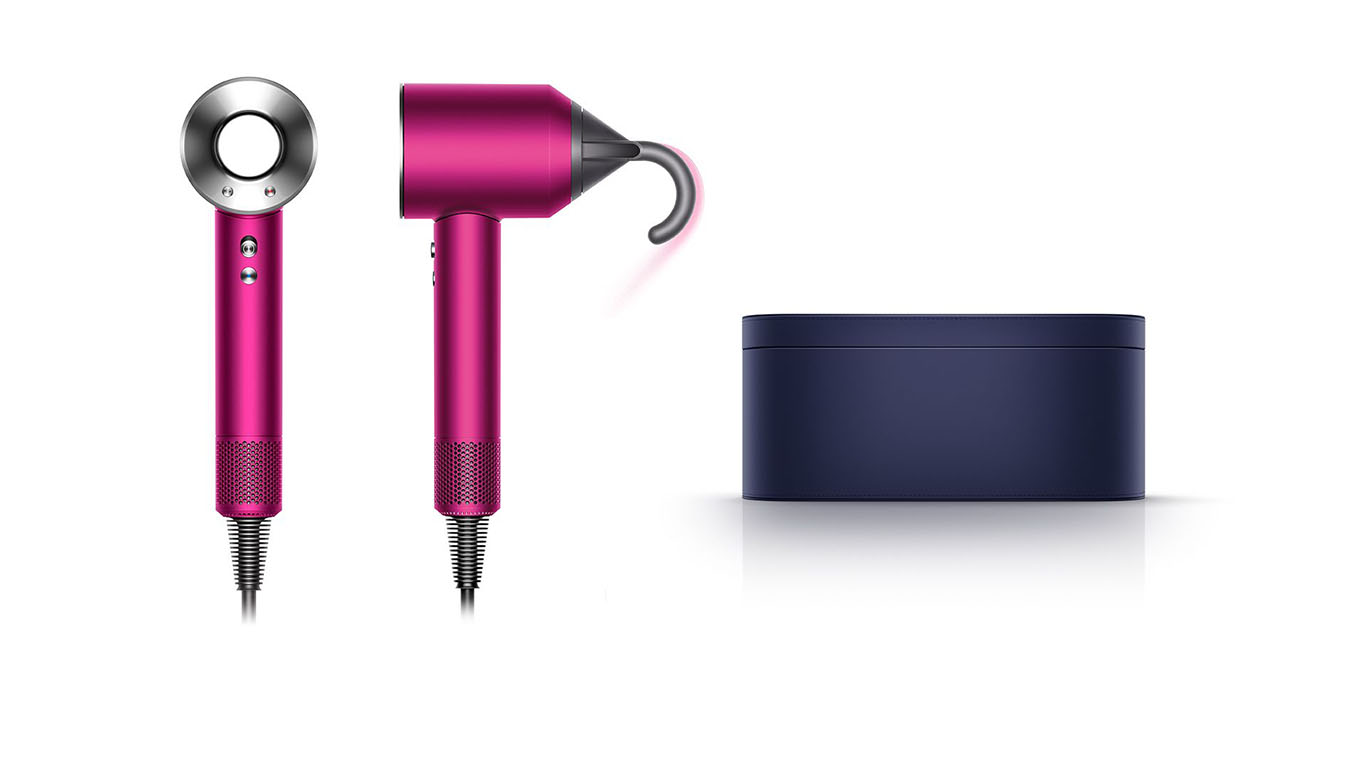 Arguably the most popular hair dryer of all time, the Dyson Supersonic is powered by a specially developed V9 digital motor and intelligent heat control. This allows it to blow-dry and style any type of hair without the usual heat damage that comes with the territory. Sleek and stylish, it looks even better in the Dyson-designed Prussian blue presentation case that's part of this gifting-ready bundle. You'll also get five styling attachments including the new Flyaway attachment.
Find out more and purchase it here.
Two (2) winners will each win a Limited Gift Edition Dyson Supersonic Hair Dryer (Fuchsia/Nickel) worth RM2,099.
Diamond & Platinum Fan of Your Heart Necklace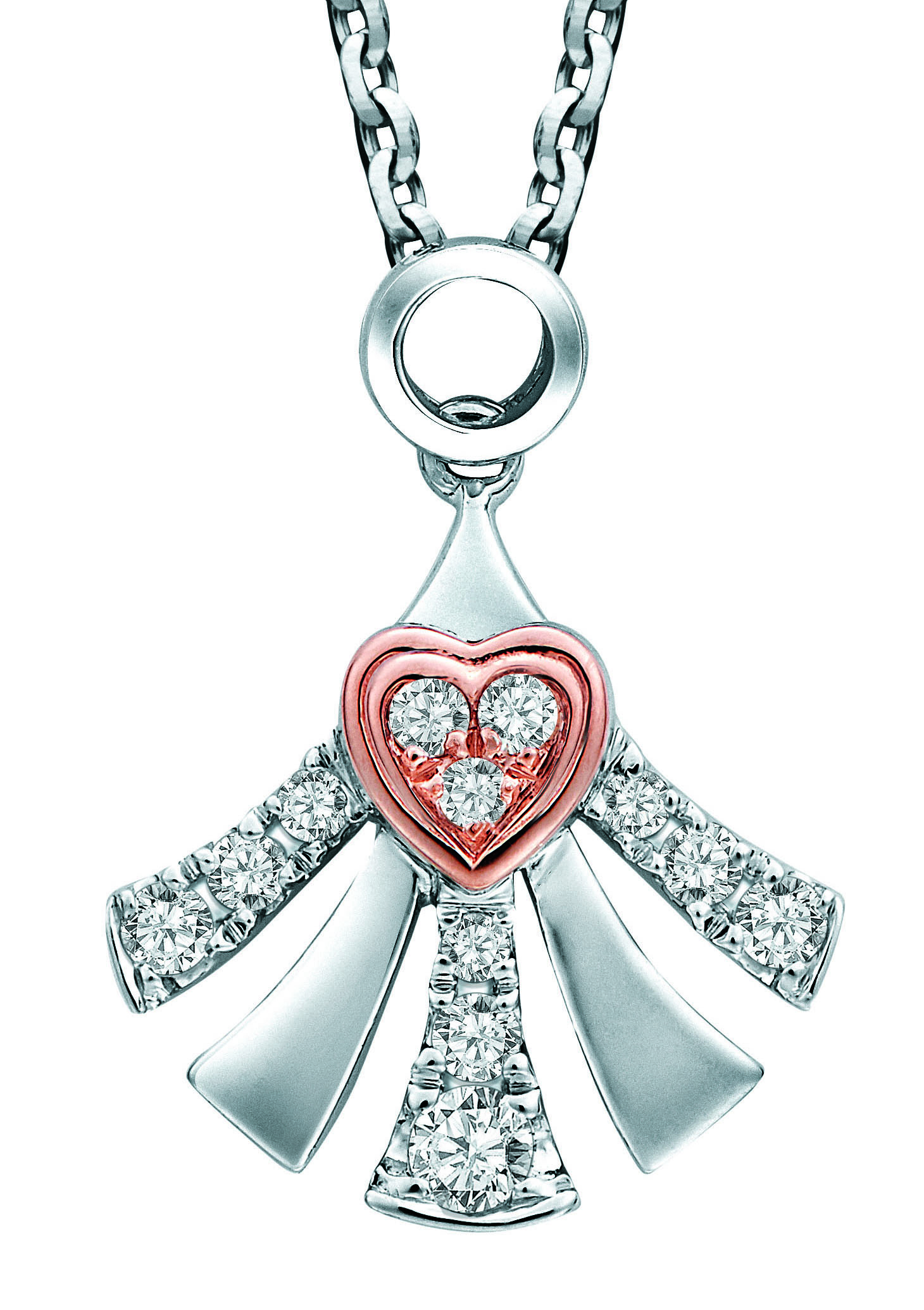 Mothers express a tremendous amount of love and grace that come straight from the heart. Let her know you're her biggest fan with this 'Fan of Your Heart' necklace from Diamond & Platinum. This limited-edition piece features a fan-shaped pendant with a subtle heart in the middle, embellished with 12 natural diamonds, totalling 0.16 carat. The necklace and pendant are made from 18-carat white and rose gold.
Find out more about Diamond & Platinum here.
Two (2) winners will each win a Diamond & Platinum Fan of Your Heart Necklace worth RM1,828.
The giveaway is now closed. Congratulations to the following winners, kindly check your email!
1 x Limited Gift Edition Dyson Supersonic Hair Dryer (Fuchsia/Nickel)
– Crystal Tan
– Thyni Sukumar
1 x Diamond & Platinum Fan of Your Heart Necklace
– Chua Sin Yee
– Hana Hidayat

1. This giveaway ends 11:59pm, GMT+8, 15 May 2022. The winner(s) will be announced on 18 May 2022.
2. Employees of BURO Malaysia and its related corporations ("Indochine Media Ventures") or BURO Malaysia partners and/or sponsors for the giveaway (if applicable), and their immediate family members (including spouses, children, parents, brothers and sisters) are not eligible to participate in the giveaway.
3. Winners of this giveaway are chosen at random.
4. This giveaway is organised by BURO Malaysia (hereinafter referred to as the 'Organiser').
5. The prizes for this giveaway are neither exchangeable for cash nor transferable.
6. All persons ('Participants') taking part in this giveaway agree that these rules shall be binding on them, and that the entries in this giveaway, including their name and likeness, may be used without restriction in any future publicity material by the Organiser.
7. The Organiser reserves the right to amend these rules or terminate the giveaway at any time at its sole and absolute discretion. All decisions made by the Organiser under these rules shall be final and no discussion or correspondence will be entertained. The Organiser may, but is not required to, justify any decisions relating to this giveaway.
8. The Participant acknowledges that the interest and good reputation of the Organiser are of paramount importance. The Organiser reserves the right to disqualify a Participant from the giveaway, or to withdraw the prize if it is believed the Participant is in breach of its obligations under the rules. The Participants shall not by act or omission, directly or indirectly bring the Organiser into disrepute.
9. All entries are sent at the risk of the Participants and in the event that there are technical difficulties experienced arising out of the internet or from any associated equipment or internet security is compromised, the Organiser may at its sole and absolute discretion disqualify the entire entry and shall not accept any liability for doing so.
10. Giveaway entries may only be submitted via the stated medium of communication.
11. This giveaway is open to anyone above 18 years old.
12. Each entry must be completed in full. The Organiser reserves the right to disqualify any incomplete entries in its sole and absolute discretion.
13. Incomplete entries will be deemed void.
14. Winners will be notified by email.
15. Uses of 'aliases' shall be considered a form of deception and are prohibited.
16. The winner must produce their original IC / passport with a legible IC / passport number in order to claim the prize. The winner may also be required to produce additional original proof of identity at the discretion of the Organiser.
17. All Prizes are accepted entirely at the risk of the winner, and the Organiser excludes all warranties in connection with the prize to the extent permitted by law.
18. All Participants release from, and indemnify the Organiser, its agencies, sponsors and representatives against all liability, cost, loss or expense arising out of acceptance of any prize or participation in the giveaway including (but not limited to) personal injury and damage to property and whether direct or consequential, foreseeable, due to some negligent act or omission or otherwise.
19. All personal particulars furnished are meant for identification purposes and will not be sold or given to any third parties. In the case of giveaways, our partners may wish to offer you services which require your personal particulars. These specific requests will be expressly stated within relevant giveaways, with a choice to opt out.
20. Inability to contact the winner by 20 May 2022 will result in disqualification and selection of an alternate winner.
21. Winners must collect their gifts from our office in Mont Kiara within 1 month of notification.
22. Prizes are final; no cash equivalent or alternative prize will be given. Prizes are non-transferable, non-exchangeable and strictly not for resale. If the winner is found to be selling the prize(s), the Organiser reserves the right to demand the return of the prize.
| | |
| --- | --- |
| SHARE THE STORY | |
| Explore More | |