Lifestyle
Kylie Jenner sang to Stormi and went viral, Blackpink's Lisa to mentor a music reality show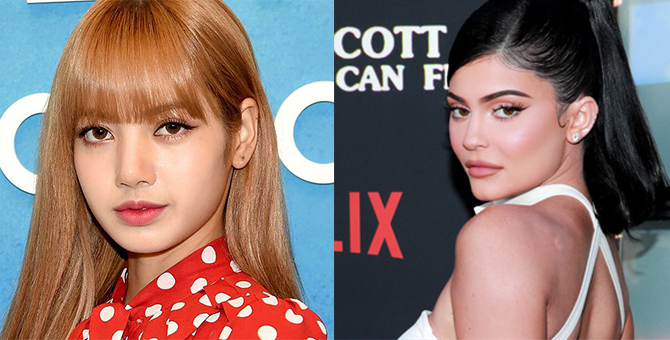 Hello pop culture junkies! Welcome back to another edition of Pop Culture Catch-Up sans the podcast as we discuss the biggest news of the week in the entertainment circle. This week's headlines include: Kylie Jenner's singing that went viral, Blackpink's Lisa's new mentoring gig and Jennifer Aniston's Instagram debut. Now on to the top trending news!
Kylie Jenner goes viral with "Rise and Shine"
What seemed like a typical phrase is now even more popular thanks to Kylie Jenner—and her daughter, Stormi, played a sleepy but major role. Don't underestimate its lack of words; with three words, the wake-up call is now a viral statement. During Kylie's tour of her office (watch the video above), the mogul playfully sang "rise and shine" as she entered her daughter's bedroom. Yes, Stormi was asleep, in a room that's part of a whole other realm apparently. The office of Kylie Cosmetics has a Moet vending machine, a YouTube room, family glam room, and multiple offices. So major!
Guess what? "Rise and shine" by Kylie Jenner is now so popular on social media that even Ariana Grande is thinking of sampling it. The pop star known for hits such as Break Free and Dangerous Woman went as far as singing her own rendition of the line—including asking for permission to sample. The end result: Kylie said yes and they lived happily ever after. Alright, we don't really know about that but imagine being blessed by a music collaboration we needed but never saw coming? Well, what do you think of this viral moment?
Lisa to mentor a reality show in China
The Thai dancer and rapper of internationally-known South Korean girl group, Blackpink, has a new gig. This time—all the way in China! Idol Producer, a Chinese music reality programme, airs on the country's largest online video platform, iQIYI and the upcoming season will be its third. In addition to being season number three, it will also be the first time in its history of the series that female trainees will be featured. Moreover, SNH48, a popular and established girl group in China, is slated to collaborate with the show. Lisa will be joining fellow K-Pop star, Lay Zhang of Exo, who produces and hosts Idol Producer. Are you excited for the Blackpink member's foray into the Mandarin-speaking world as a mentor? Picture a dance off with Lisa, Jolin Tsai, Lay himself, Jackson Wang, and Elva Hsiao. Really, just imagine what a juggernaut that would be!
Sulli has committed suicide
Time to get a little personal here. I grew up listening to f(x) and the girl group was one of my first few artistes that introduced me to K-Pop back when I was in high school. Sulli has been a victim of cyberbullying for quite awhile now and the South Korean music industry is aware of that. The former member of f(x) was found unconcious in her own house in Seoul by her manager. When he could not contact her, he went over to the 25-year-old's residence in Seongnam only to discover that she has passed away. According to the police, Sulli hung herself on the second floor of her home. The singer was an unfortunate victim of cyberbullying long before her suicide. It is never right to comment maliciously—online and offline.
Victoria, Sulli's former groupmate, said it best with the following, "Please don't tell others what they need to do with their lives. Even well-intentioned advice has its boundaries. Don't overstep. What right do you have to tell a stranger to do this, or don't do that, when your own life is a wreck? Everyone's life is different and unique. Who has the right to tell someone else how to live". She posted this in response to attacks by netizens who criticised her for not posting anything online following Sulli's death. Apart from Victoria, fellow f(x) stars, Amber and Krystal have both returned to South Korea as well.
Let's all be kind to one another. Please.
Jennifer Aniston is now on Instagram
She didn't just join Instagram—she broke the Internet with her debut. Oh, the power she holds! The 50-year-old actress, best known for Friends and Just Go With It among many others, finally caved in and joined the social platform. For her first post, she uploaded a photo which featured Courteney Cox, Matthew Perry, Lisa Kudrow, Matt LeBlanc, and David Schwimmer. Hold up! A selfie which includes all six Friends co-stars? That's massive, no? With already 13.3 million followers (as of writing), Jennifer Aniston is off to an amazing start on her Instagram adventure. She even beat the Guinness World Record of Prince Harry and Meghan Markle. In just five hours and 16 minutes, the actress became the fastest to get one million followers. Are you looking forward to more from Jen? We sure are!
| | |
| --- | --- |
| SHARE THE STORY | |
| Explore More | |