Hello pop culture junkies! Welcome back to another edition of Pop Culture Catch-Up sans the podcast (again) as we discuss the biggest news of the week in the entertainment circle. This week's headlines include: Harry Styles' official date for second album release, Keanu Reeve's new relationship and Gossip Girl's reboot. Now on to the top trending news!
Keanu Reeves is off the market!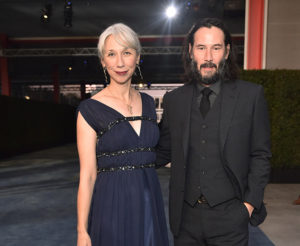 Keanu Reeves and Alexandra Grant
The star of the Matrix films recently went public with his relationship with visual artist, Alexandra Grant, at a Gucci-hosted event in Los Angeles. Alexandra is Keanu's long time artistic collaborator, including working together on a few books—Ode To Happiness and Shadows. Moreover, the duo co-founded a publishing house called X Artists' Books in 2017. The actor has always been private about his personal life. Well, until now as the new couple walked together on the red carpet with their hands held together. How long have they been an item? That we don't know yet but they sure have been friends for quite a while.
Fans of the 55-year-old actor will be very happy for him, especially with Keanu's past. If you're unfamiliar, Keanu and his ex-girlfriend, Jennifer Syme, expecting a baby girl in 1999 but the child was stillborn at eight months. There was more tragedy as Jennifer was instantly killed after driving into a row of parked cars after a party at Marilyn Manson's house. This happened in 2001.
Having known each other for 10 years, both Keanu and Alexandra have been in each other's lives for a long time now. When did friendship turn into love? Let's just hope it's happiness at last for the John Wick star.
Here's what you should know about the upcoming Gossip Girl reboot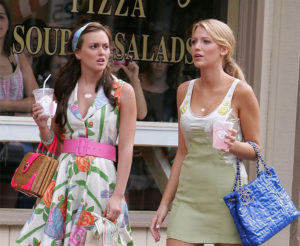 Gossip Girl reboot
Yes, it's true! HBO ordered a 10-episode run for its HBO Max streaming platform. What do we know so far? It is confirmed that Kristen Bell will be returning as a narrator of the series about Manhattan's elite teens. As one of the original Upper East Side crew, she will narrate the show; similar to what she did for six seasons. Oh here's a fun fact: Kristen Bell signed off with this iconic line in all 121 episodes of Gossip Girl—"You know you love me, XOXO, Gossip Girl".
What else? We also found out that the revival will be set eight years after the website went quiet and will feature a new group of teenagers. Joshua Safran, the original showrunner and series writer, is involved with the project. While there are no concrete news of when Gossip Girl's second coming will be, here's hoping that Blake Lively, Leighton Meester, Taylor Momsen, Penn Badgley, Ed Westwick, and Chace Crawford are making appearances in the future.
Harry Styles announces release date for sophomore album
This is not a drill. I repeat.. this isn't a drill! The singer, who recently dropped Lights Up in October, has spilled the details. The album, Fine Line, will officially be available from 13 December 2019. That's only about a month to go! What to expect from the new record? If his first comeback single is similar to the other tracks, then it will be psychedelic as well as filled with sex and sadness. Harry will be performing on Saturday Night Live on 16 November. Does that mean he showcase something new? We'll have to wait and see. Are you excited for the Fine Line era?
HyunA and Dawn drops new music together
The power couple of K-Pop have both made a return to the industry; simultaneously. It has been nearly two years since HyunA released new music and new song Flower Shower coincides with the launch of boyfriend Dawn's (formerly E'Dawn during his Pentagon days) self-penned track, Money. The couple made headlines when they were dropped by former label Cube Entertainment for going public with their relationship. In January 2019, Psy (yes, that Psy) signed them both to his company, P Nation. Fans have been waiting for HyunA and Dawn to come back with fresh records for a long time and they will definitely be satisfied with Flower Shower and Money. What do you think of the songs?
| | |
| --- | --- |
| SHARE THE STORY | |
| Explore More | |