A picture of you sipping a coconut with a straw at a gorgeous beach is Instagram-worthy; a video of the floating Great Pacific Garbage Patch isn't. But you already know that. You've already seen the photos, the videos, the campaigns, the news. How invested are you in it though? You say no to plastic bags at the supermarket. You carry a metal straw in your bag. You don't do takeaway coffee lest you brought your own cup. What else?
2018 is the year where more people — including big companies — really talk about sustainability, zero-waste, and plastic pollution. Corporations such as Disney, McDonald's, Starbucks and Hyatt Hotels have announced a global phase-out of plastic straws. Amazingly, such efforts can be seen locally as well.
A few months ago, on a trip to The Ritz-Carlton Langkawi, I was impressed that they only used paper straws in their drinks. In the past week, I spotted the Starbucks' adult sippy cups, 'Say No To Straws' campaign posters at McDonald's, and similar anti-straws signs at cafes such as Nutmeg and VCR in Bangsar. These all said straws will only be available upon request, beginning 1 August. And some cafes just straight up adopt metal straws.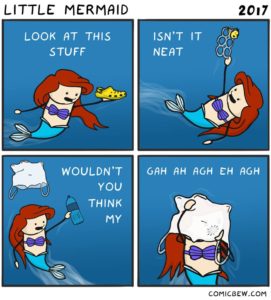 But if you think that's a sign that things will get better, think again. The majority of plastic pollution in the ocean is not straws (or plastic bags). Plastic straws make up only 0.03 per cent of the 8 million metric tons of plastic that enter the waters in a year. The largest source is from fishing equipment.
Ghost fishing gear takes a growing global toll on ocean wildlife: https://t.co/sYm5GaoNko @PNS_News @GGGInitiative pic.twitter.com/FKgJhFfxzP

— Ken Peterson (@aquaken) March 22, 2018
That's not my only shocking find. American Council on Science Health bluntly blames Asia and Africa for 90 per cent of the ocean's plastic pollution. But before anyone gets defensive, there is a 2017 study that says this, claiming it all comes from 10 rivers — eight of these rivers are in Asia while another two, in Africa. But that's in most part due to the fact that more developed countries such as the US send their plastic waste to recycling centres in countries such as China and Thailand. That's just outsourcing the problem — not ridding the problem entirely.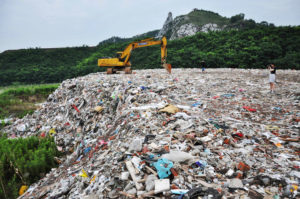 In the end, the blame shouldn't fall on one corporation or another, not one individual or generation. It's our responsibility and High School Musical is right, we're all in this together. Let's not make Wall-E a reality either. There are things every industry can do to help, and some are already doing it.
The travel industry is a good example. When I was in Western Australia, all the tour guides I met made the extra effort to collect plastic waste spotted wherever they take their groups. At one secluded beach, we all chipped in to collect a whole basket of plastic bottles, bags and straws. And he visits every day and finds such trash every day. Then there are tour companies that add rubbish collection as part of the booked holiday — the Mountain Company, for example, requests each trekker on its trips to Nepal, Pakistan, India or Bhutan to pick up 1kg of rubbish.
These efforts make a difference but considering the huge floating island of garbage in the Pacific ocean between Hawaii and California is twice the size of France, reducing plastic waste isn't enough. If no drastic measures are taken, a new study called The New Plastics Economy predicts there will be more plastic than fish in the oceans by 2050.
Technology can help. For example, the Ocean Cleanup Technology claims to be able to remove half of the ocean's plastic waste in five years. The first cleanup is due to launch in September in San Francisco, and honestly, I'm excited to see it in action.
Then, there are seabins by The Seabin Project. I first heard of it from Stephanie Chai of The Luxe Nomad. These seabins are able to "catch an impressive 90,000 plastic bags, 35,700 disposable cups, 16,500 plastic bottles and 166,500 plastic utensils" in just one year. And thus, as her way of contributing to the battle against plastic pollution in the ocean, she wanted to place one at the Aberdeen Marina Club in Hong Kong and thus called for funds using her platform. Both are impressive inventions — I won't bore you with the technicalities of them — but both aren't cheap. Produced in France, a seabin alone would cost approximately US$5.6K.
No matter how you look at it. The stats are grave, the costs are high, and the consequences of doing nothing are worse. I'm not saying we all need to buy a seabin. I'm not saying phasing out plastic straws are pointless since it only makes up 0.03 per cent. I'm saying every bit counts and every day counts. I've heard people complain about bazaars that don't provide plastic containers or bags, and how it's inconvenient. Do you know what's more inconvenient? This is.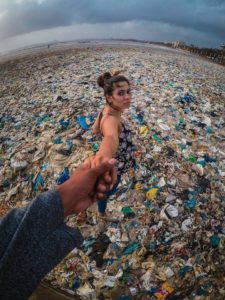 Your move.
| | |
| --- | --- |
| SHARE THE STORY | |
| Explore More | |