In the long run, the maintenance of a household can be expensive—especially with wear and tear. The constant utilisation of products can result in the need to always replace them. More often than not, many will opt for something inexpensive as the solution to the problem.
Knowing when to splurge and when to save can be really helpful. While some items may be more cost-efficient at the moment, you can consider going for quality over quantity. When buying products to use for a long time, something that lasts long is preferable over cost. Major appliances, sofa, and large ticket items are some that are worth the extra Ringgit.
1. Mattress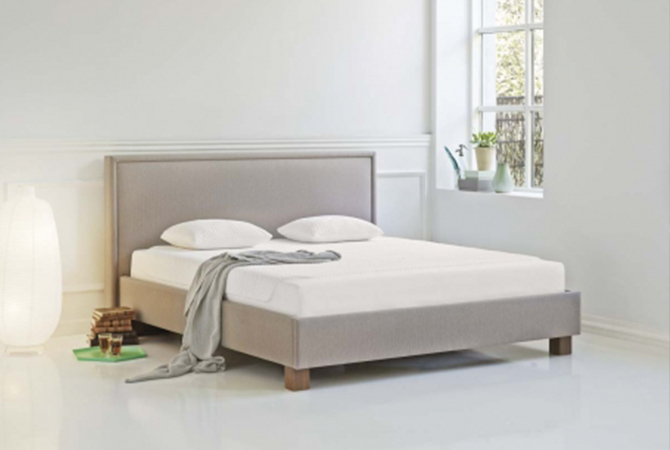 We spend a lot of our lives sleeping and the right mattress really matters. We are required to get adequate sleep and a good quality mattress really helps. You wouldn't want to feel uncomfortable and you definitely don't want to feel lethargic the next day. In this context, choose function over form. However, if you find a mattress that looks as good as it feels to sleep on, that's a winner.
Save on decorative items, reading lamps, decorative pillows, and nightstands if necessary but definitely invest in a good quality mattress. Think about the firmness of the mattress, the softness of the surface, and the height of the bed.
2. Dinnerware
No, you don't have to splurge on a fine china set. Of course, you can if you want to. Although it costs a little more than usual, a good dinnerware set will be a wise buy in the long run. You won't have to replace pieces that break easily. Look for durable stoneware or porcelain sets—especially those that can be utilised for any occasion, whether casual or something fancy.
The size of your dinnerware should also be right for your shelves and cupboards. For something versatile and classic, go for white dinnerware. They act as a great base set. Neutral colours mean you can still use them even when the design of your kitchen changes. Last but not least, think of a dinnerware set that makes you smile.
3. Sofa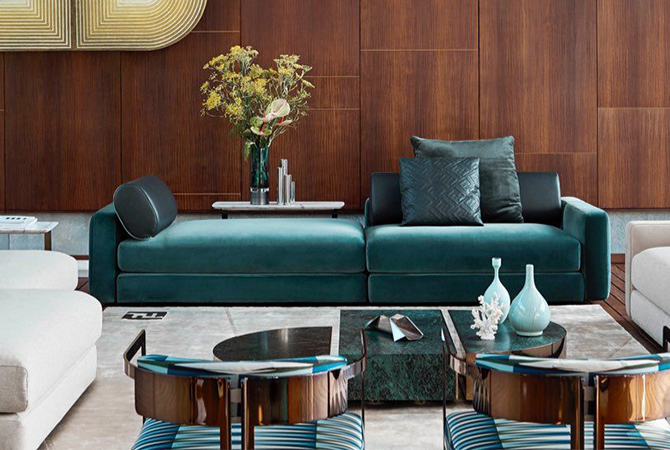 If you're someone who spends a lot of time at home, investing in a good quality sofa should be part of your to-do list. Apart from your bed (and dining table), the sofa is probably where you'll be at home most of the time. Look for a sofa that can stand the test of time while also aesthetically pleasing.
While sofas can be pricier than many other furnitures, a good quality sofa really justifies the price tag. Consider one that's timeless and minimal. Design-wise, opting for a sofa in neutral colours will be well worth it in the end. Think about the guarantee, the sofa frame, and make sure that the sofa fits wherever you're planning to place it.
4. Coffee Machine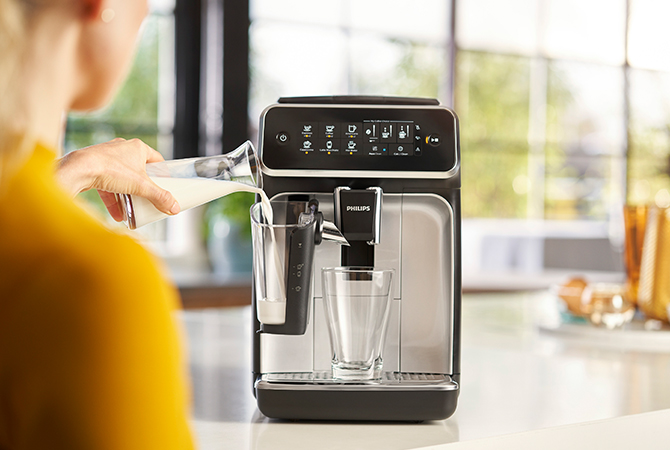 This one's for the lovers of all things coffee. Investing in a brilliant coffee machine for your home also means taking your affection for coffee to a whole new level. Instead of constantly heading out for your beverage or getting your coffee delivered, you can brew and concoct your own drink at home. When it comes to buying a coffee machine, think about the type of coffee you prefer. There are machines for espresso lovers and machines for fans of the classic black coffee. Perfect for new investors is a single-serve coffee machine because it's easy to use. It's also ideal because you can use capsule-based and ground coffee.
Ultimately, look for a coffee machine that suits your lifestyle and not one that will end in up your storage room. Think about design (choose a colour and shape that blends with your aesthetic), and coffee brewing features. Opt for a large-capacity coffee maker if there's more than one coffee drinker at home.
5. Air Purifier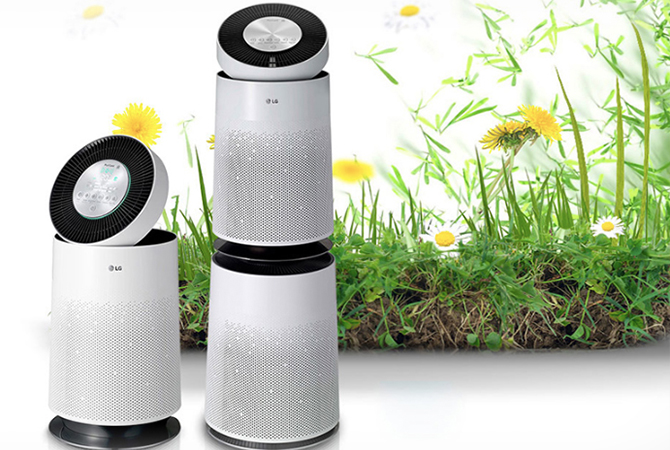 Clean air is critical and air purifiers help ensure that the air you breathe at home is as clean as possible. Even when you clean your house frequently, the air is often overlooked. However, not all air purifiers are created equal and you should invest in one that really does its job well and more. Air purifiers help to improve air quality and assist in helping you breathe easier—especially if you're suffering from asthma or allergies.
When looking for a great air purifier, consider one with High Efficiency Particulate Air (HEPA) filters. They help make sure common allergens and fine particles will be eliminated from the air. Some air purifiers come with a plethora of features that improves the entire user experience from assimilation with an app to real-time air quality reports. A really good air purifier is also one that's quiet and designed to cover up a massive area.
6. Air Conditioner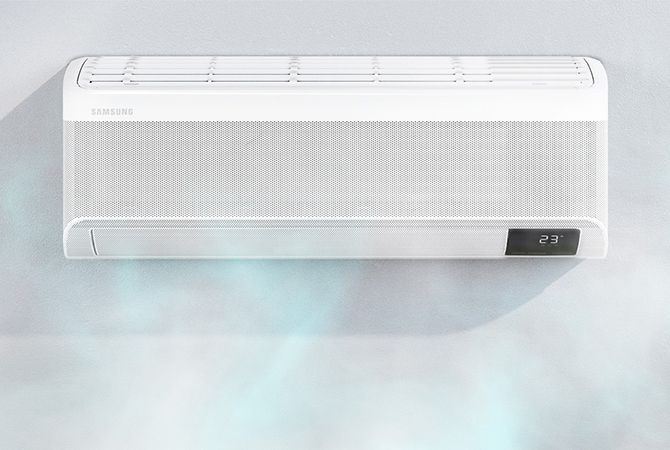 This is a product many Malaysians require at home. The heat in Malaysia can be unbearable. Apart from the fan, air conditioners help make staying in a lot less warm and uncomfortable. Similar to an air purifier, not all air conditioners are made equal. They all come with different features, colours, and benefits. There are many types of air conditioners—from window-mounted air conditioners to portable air conditioners.
Avoid investing in a basic air conditioner. Instead, opt for one that really ups the ante. Think about getting one that has a high efficiency rating. It's even better if the air conditioner has an energy-saver switch and oscillating vents so that the space gets cooled more evenly. Smart and good quality air conditioners may be pricy but they certainly help in the long run—ensuring that you don't have to spend on constant maintenance.
7. Vacuum Cleaner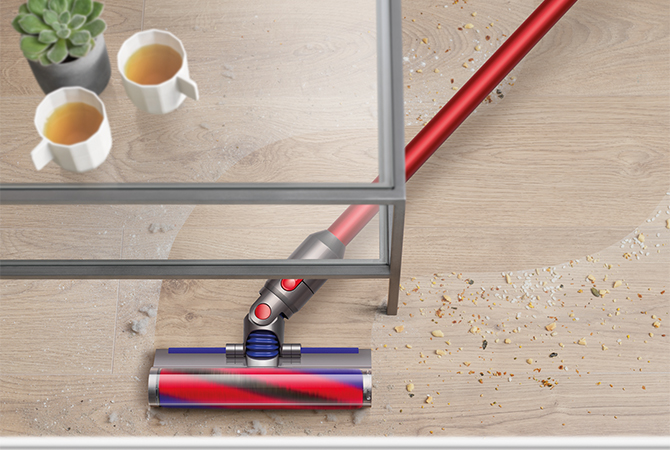 Home management can be exhausting and hectic but the house has to be hygienic. So, why not invest in a quality vacuum cleaner that makes cleaning a lot less troublesome and more efficient? Vacuum cleaners are one of the best modern inventions (as opposed to sweeping) and many consider them life savers.
Splurging on high quality vacuum cleaners means effectively cleaning your house and leaving it spotless. Although expensive, they are durable and can last a really long time. They can also pick up all types of dirt and trash. New vacuum cleaners come equipped with a plethora of innovative features that help ease your burden.
8. Sound Bar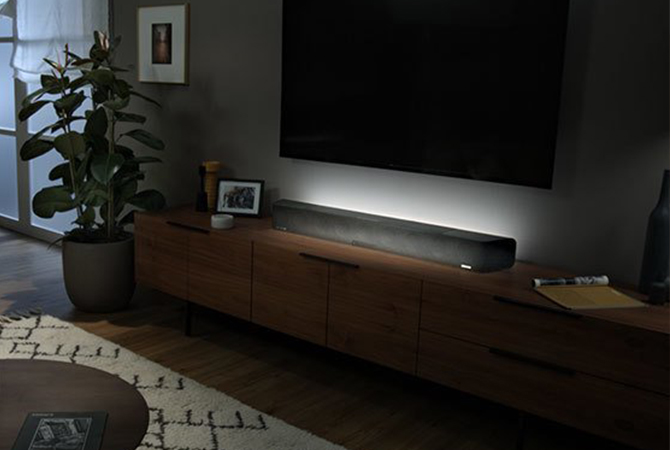 A sound bar is definitely worth the splurge. With the state-of-art television you just bought that comes with bright colours and crystal clear picture, a sound bar ups the ante on sound quality. It's a great addition to your home entertainment system. Instead of a full sound system that can take up a lot of space, a sound bar isn't too bulky and can fit anywhere. Compared with a traditional television speaker system, the sound output quality of a sound bar is better. With the number of cords kept at a maximum of two (generally), you don't have to worry about the mess.
Another reason to invest in a sound bar is the overall experience—with a richer sound and greater clarity. Aesthetically, sound bars are sleek and modern. They can be utilised as additions to your home decor. They go perfectly with 4K televisions too. Last but not least, sound bars fill up the space you're in; providing audio from all angles for complete immersion.
Life is about making the best possible choices and investing in the right products will make a huge difference. Think about what's worth investing in before you splurge. Homes are sanctuaries and you should think about getting the best quality items for your house. From sound bars to mattresses, not all home appliances and products are created equal.
For documentaries on investment, click here.
| | |
| --- | --- |
| SHARE THE STORY | |
| Explore More | |