There are only 150 decanters of this celebratory edition in existence—and five of them are available here in Malaysia
What are some of the most iconic duos in the history of mankind? Many of the most epic and unforgettable moments or creations were results of two greats coming together. Joining the extensive and prestigious list is Hennessy X.O's special edition creation for its 150th anniversary—a collaboration with world-renowned architect extraordinaire, Frank Gehry.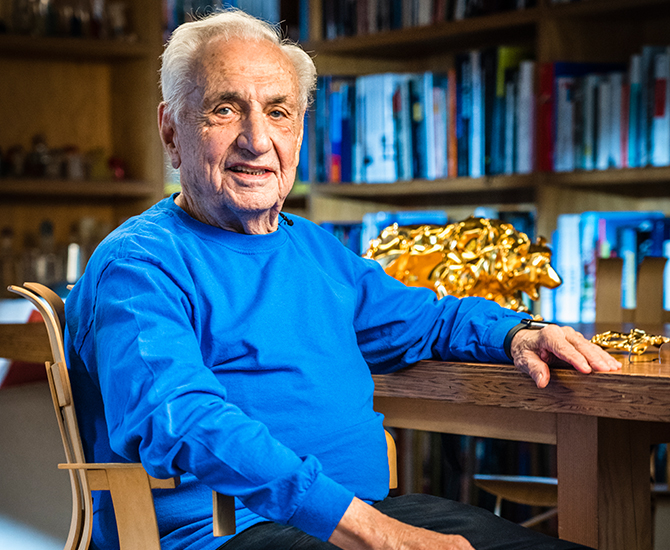 The 91-year-old maestro's signature sculptural style can be seen in a plethora of boundless designs all over the world—from The Foundation Louis Vuitton and Walt Disney Concert Hall in Los Angeles to The Guggenheim in Bilbao and Dancing House in Prague. In 2014, the architect also collaborated with Louis Vuitton on a bag for the luxury fashion house's 160th anniversary as well as a jewellery collection for Tiffany & Co. in 2008.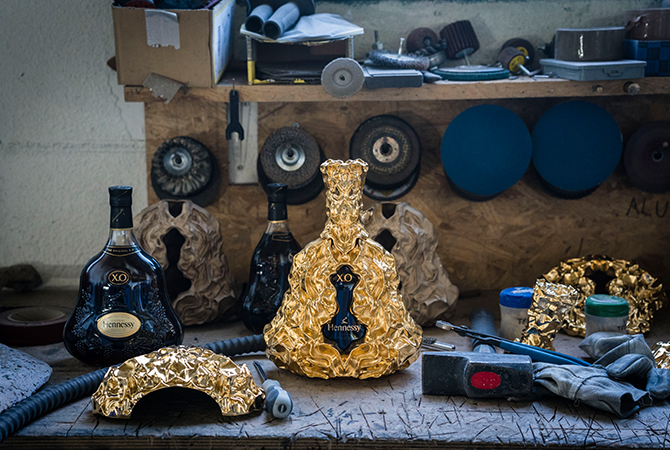 Reinterpreting Hennessy X.O's timeless bottle, it's an amalgamation between Hennessy's amaranthine legacy with gold and glass. The masterpiece is inspired by the unique Hennessy X.O blend and Charente River in Cognac, France. Fun fact: the river runs through the Hennessy Maison.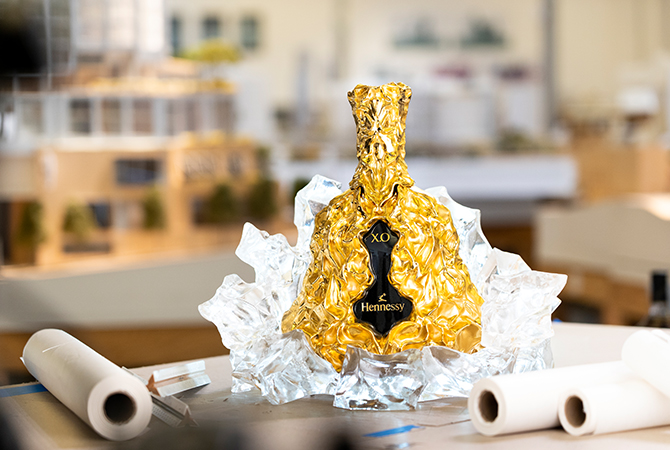 Enveloped in a crinkled sleeve of 24 carat gold-dipped bronze, the Hennessy X.O bottle—encased by a fractured glass glorifier—evokes the radiant movement of water as it reflects the light. According to Thomas Bouleuc, Managing Director of Moët Hennessy Diageo Malaysia, "Hennessy and Frank Gehry have come together to share a vision for a hopeful future as [they] look to amplify Hennessy's universal values of joy, optimism, and resilience."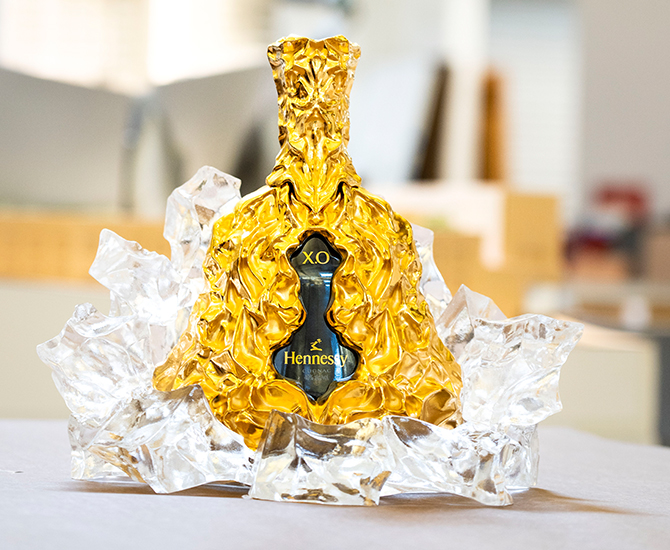 For Malaysians interested to take a prime look at the one-of-a-kind bottle, Hennessy Malaysia will be hosting a showcase tour, featuring Frank Gehry's iconic masterpiece. The tour (from 7 October to 31 October 2020) will commence from Eki Bar in Penang before proceeding to Pavilion Kuala Lumpur and Loon Sing Taman Daya in Johor. For the ultimate final showcase, the celebrated bottles (the sole five) will be auctioned off in The St. Regis Kuala Lumpur.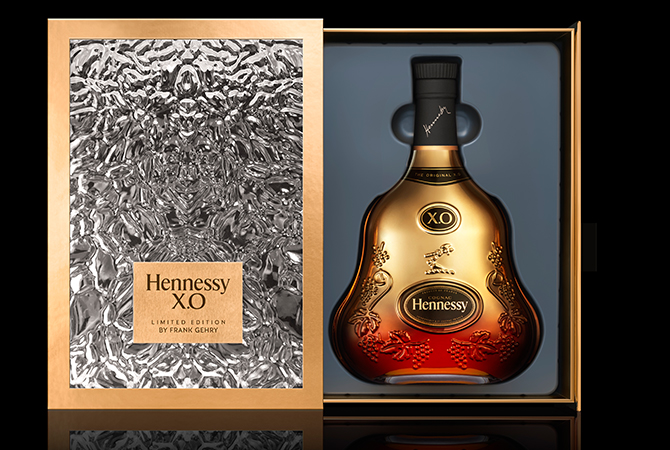 In addition to 150 limited edition and numbered decanters, there will also be a wider release of exclusive Hennessy X.O bottles (also created by Frank Gehry). Priced at RM938 per bottle, they will be launched in markets worldwide. Yes, that includes Malaysia! How's that for the collaboration of all collaborations?
For more information, visit this website.