There are two kinds of people: the type that is naturally a morning person and the type that requires a cup of coffee before they can truly function. For the latter who needs caffeine to kickstart their mornings/afternoons/nights, a startup has invented a "caffeine bracelet" called Joule to make it easier and faster to enter your system—by letting it absorb into your skin.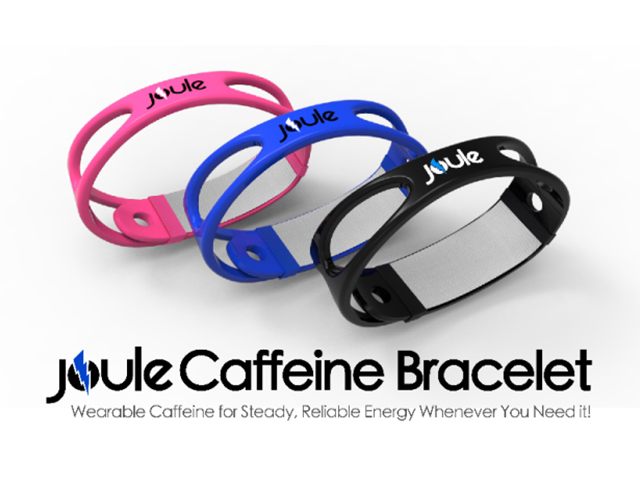 Imagine: no more waiting for your coffee machine to brew you a cup, no more waiting in line at your favourite coffee joint, and no more pausing your work flow just to make coffee. You just strap on the bracelet which essentially has a spot for a transdermal caffeine patch (it's also available in a watch version) and it will administer the same caffeine content as a cup of coffee every four hours into your blood stream. The only downside to this invention is that you won't be able to savour the seductive scent and taste of freshly brewed coffee.
Unfortunately, the Joule caffeine bracelet has yet to be officially released as it's seeking funding on Indiegogo. Fortunately, the project has raised over $60,000, which is way above their goal of $15,000; and if you back them up now, you'll be able to score a great deal on the bracelets (or watch) before it's legibly on sale.
Related stories:
4 Best places to get coffee in Melbourne
| | |
| --- | --- |
| SHARE THE STORY | |
| Explore More | |