One week ago today, we threw one of the biggest parties of the year (if we may say so ourselves). The adrenaline from it is still pumping in our blood and the slew of memories of that night is still fresh on our minds. Whether you were there (hope you had fun!) or weren't (we missed you!), here's a little throwback. Read on for the gist of the #BuroTurnsTwo party and watch the video below with all the best parts.
Held once again at The St. Regis Kuala Lumpur, we invited guests to let down their hair and have fun with dressing up. The theme was 'Too Cool for School' so naturally everyone came in their most unique take on the dress code. As the over 500 'students' made their way to the Grand Ballroom area, they would have spotted the Buro Double Decker parked outside.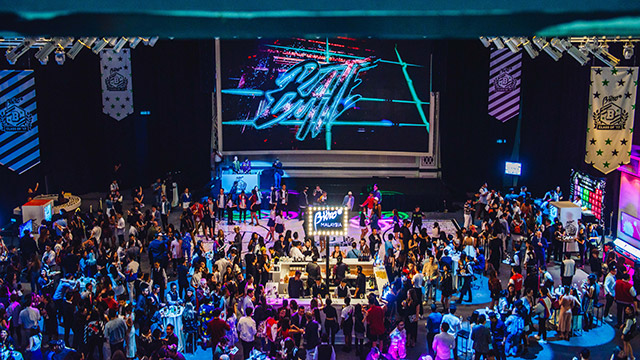 The place was wonderfully decorated thanks to Precious Moments to fit in with the school theme and hence, for the activities, we turned them into 'classrooms'. The Science Class was actually a Buro 24/7 Cocktail Lab by Rad Impressions; a makeup slash temporary tattoo art station by Dior Beauty, and a Braid Bar by L'Oreal Professionnel (featuring Shawn Cutler) became the Beauty School; and Google's Tilt Brush became a very different kind of Art Class. Last but not least, a customised Moet & Chandon ball pit made up for The School Pool and a favourite photo op spot. The other popular photo spot was the Movish booth outside with the other photo walls.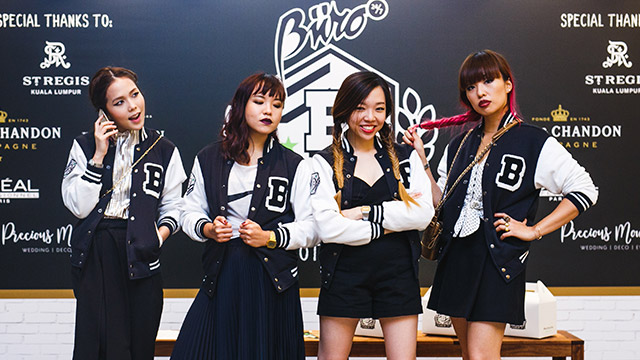 Once 'students' have visited at least three stations with proof of stamps on their report cards, they could then make their way to the popular feature of the night: the Buro Digital Vending Machine. All they had to do was play a simple game to stand a chance to win something from the huge pool of amazing prizes thanks to Panasonic Lumix, Club21, YTL Hotels, Dior Beauty, L'Occitane, L'Oreal Professionnel, Kerastase, Nespresso, Garrett Popcorn, and Spring Cottage.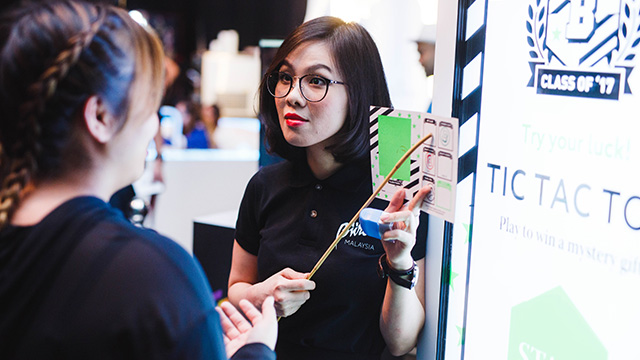 However, before the party (truly) started, we held an awards ceremony for the Buro 24/7 Malaysia Digital Awards 2017. The winners were announced by our hosts for the night, Hunny Madu and Jonathan Putra, both stylishly dressed in Coach according to the theme. They were: Doctor2U for Best Digital Start-Up; Ben Yong for Most Inspiring Entrepreneur; Emily Quak for Favourite Digital Content Creator; and Fyza Kadir for Favourite Social Media Influencer. The winners walked away with special gifts from Tiffany & Co., La Prairie, Panasonic Lumix and Spring Cottage. You can read our interview with the winners here.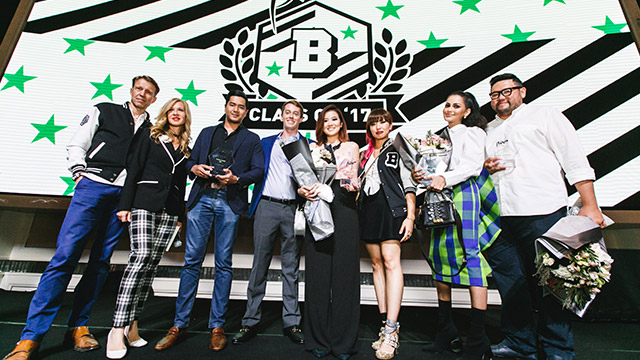 Like every school, we had a Canteen with some classic favourites which was set up by The St. Regis KL team. But that's not all. We also had Llao Llao and Garrett Popcorn booths, a Magnum bar, and a dessert station by The Buttercake Factory. For drinks, guests could choose from Moet & Chandon champagne, Singleton whisky, Budweiser beer, wine, Coca Cola and Life Juice cold-pressed juices.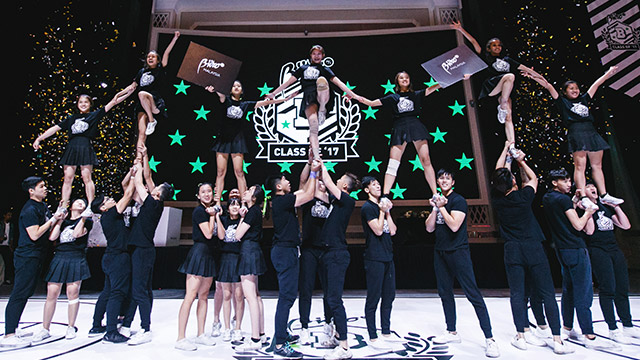 Have we mentioned we got drummers to get the party started followed by a cheerleading performance? On top of that, we had a flashmob by the Katoon Network crew and a surprise performance by Hunny and Radio3000 for their new collaborative single 'Get Money'.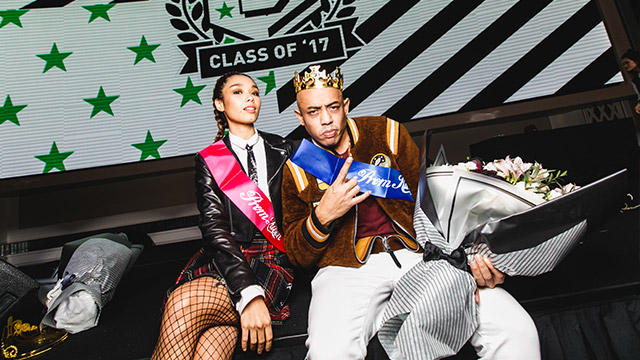 And like most high school proms, we crowned a Prom Queen and Prom King: Marion Caunter and Joe Flizzow. After that, with most of the itinerary out of the way, we left it to DJ Bate on the decks to spin the night away. And the rest, as they say, is history.
Related stories:
Watch: All the highlights from our #BuroTurnsTwo bus trip last week
What you missed at the #BuroTurnsTwo 'Too Cool for School' party
| | |
| --- | --- |
| SHARE THE STORY | |
| Explore More | |