Looking for things to do in the Klang Valley (hello, Phase Three) and beyond this weekend? The BURO Weekend Guide has a couple of neat ideas for you and your loved ones
1. Book a staycation at the newly reopened JW Marriott KL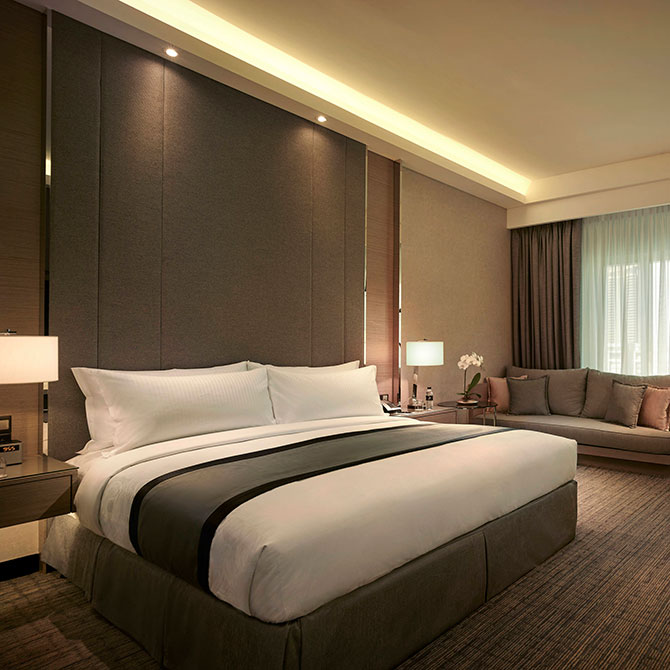 When: From October 1 onwards
Where: JW Marriot Kuala Lumpur
Price: From RM438+ per night
JW Marriott Kuala Lumpur has finally reopened its doors to welcome guests for staycations with exclusive stay and dine packages to meet different travel preferences. Priced from RM438+ nightly, guests can book their next stay worry-free with Ultimate Flexibility for date changes through 30 June 2022. The packages include:
Light Up The Stars
Inclusive of breakfast and a tantalising dinner at Shook! for two persons
Shanghai-Shanghai
Inclusive of breakfast and a Shanghainese culinary symphony in Shanghai restaurant for two persons
Arabian Night
Inclusive of breakfast and an authentic Middle Eastern dinner at Tarbush restaurant for two persons
For more information, email [email protected] or visit the official website.
2. Try Oh Cha Matcha's new Wellness Elixir Series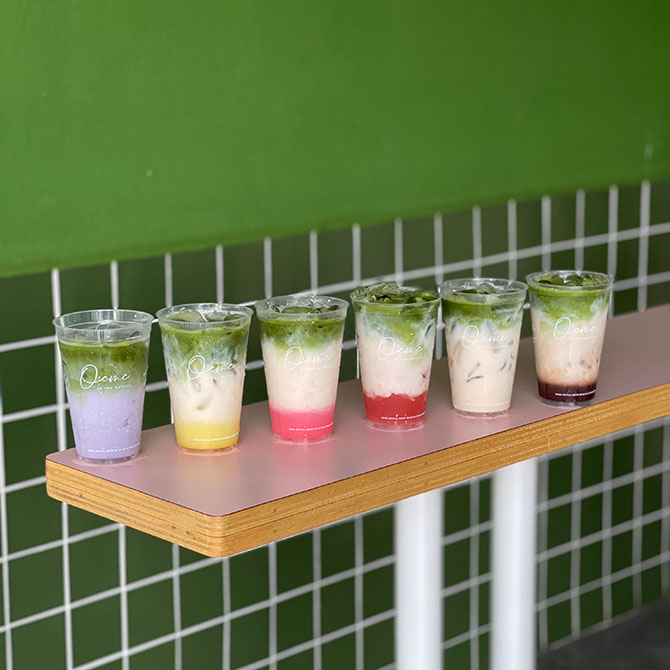 Price: RM23 to RM28
Matcha addicts, don't miss Oh Cha Matcha's new Wellness Elixir Series that's crafted to promote a healthy lifestyle while aiding in stress management. The series features six new beverages, each made with a different type of adaptogen such as ashwagandha, chaga, cordyceps, lion's mane, reishi, and shiitake for diverse health benefits. All beverages are made with no added sugar or dairy and flavours include:
Bentong Ginger Turmeric Matcha with Chaga
Strawberry Matcha with Lion's mane
Rose Matcha with Shiitake
Matcha Latte with Cordyceps
Lavender Matcha with Ashwagandha
The Wellness Elixir Series is only available at the Oh Cha Matcha Taman Tun Dr Ismail store.
Address: 130, Jalan Burhanuddin Helmi, Taman Tun Dr Ismail, 60000 Kuala Lumpur, Wilayah Persekutuan Kuala Lumpur
Opening hours: 10am to 10pm

[READ: The shroom boom: Why are mushrooms suddenly everywhere?]
3. Customise your sneakers with the Converse Renew Kit
Got an old pair of Chuck Taylors (or any sneakers, for that matter) lying around? Converse has some ideas to help give your worn kicks a new lease of life. In partnership with Sneakers Spa, the Boston-based sneaker brand recently hosted an online workshop to teach the local All Stars community on how to personalise their shoes using all natural ingredients. Learn how to create your own natural paint and reimagine your sneakers using items found in the kitchen below:
What you need:
1. Eggs
2. Tung / Linseed Oil
3. Water
4. Coloured powder (e.g. chilli, turmeric, matcha powder)
5. Whisk
6. Bowl
7. Ceramic Tile
8. Paint brush
9. Paper towels
Instructions:
1. Crack an egg and separate the egg yolk from the egg white.
2. Keep the yolk in a bowl and check for any egg shells (remove if any).
3. Break the yolk using a whisk and add the tung/linseed oil into the bowl slowly.
4. While adding the oil, whisk the emulsion untilit reaches a thick and creamy consistency.
5. Remove any access emulsion sticking on the whisk using a spatula.
6. Spread the emulsion on the ceramic tile using the spatula.
7. Pour the desired coloured powders onto the ceramic tile and mix it using the spatula until all the powders are mixed evenly with the emulsion.
8. Add a little bit of water to the emulsion and mix gently but thoroughly.
9. Continue mixing until the colour is even.
10. Your paint is ready to be used!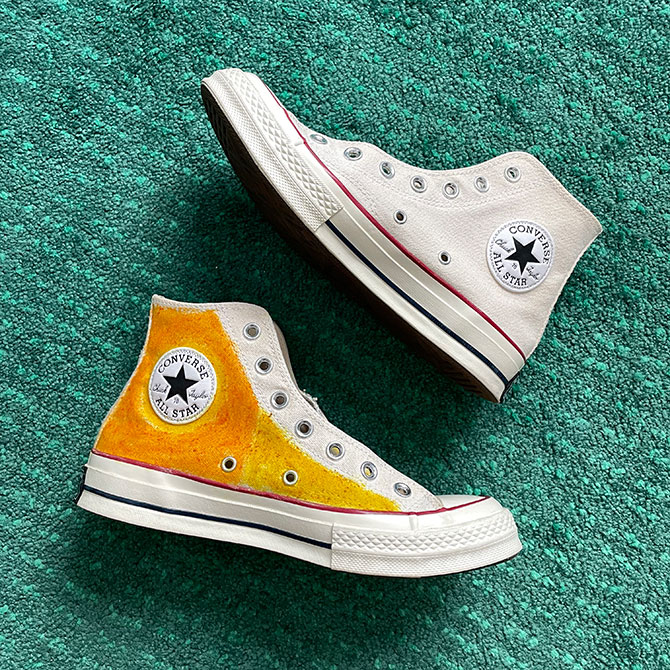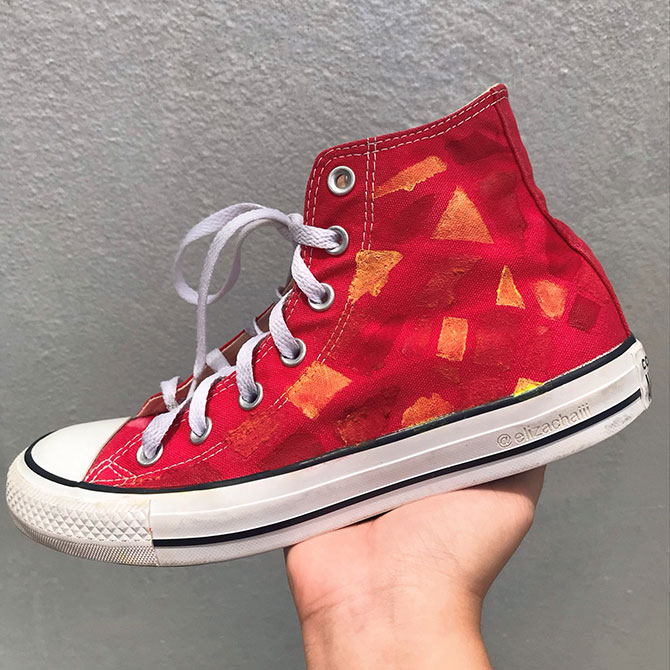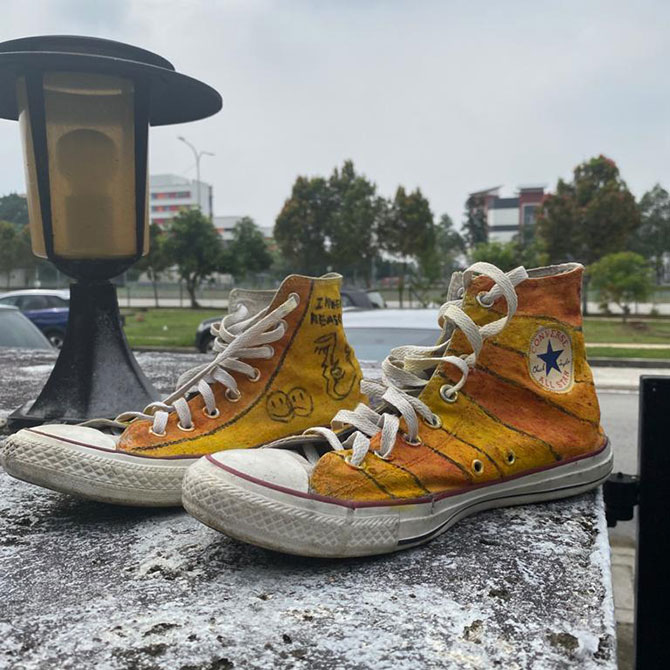 Check out the gallery above for #inspo and show off your own unique creations by tagging @converse_my_ and using the hashtag #RenewLabs on Instagram. Alternatively, purchase the Converse Renew Kit by Sneakers Spa and follow this tutorial to learn how to clean your favourite sneakers.
4. Savour West Winds Gin cocktails at Wet Deck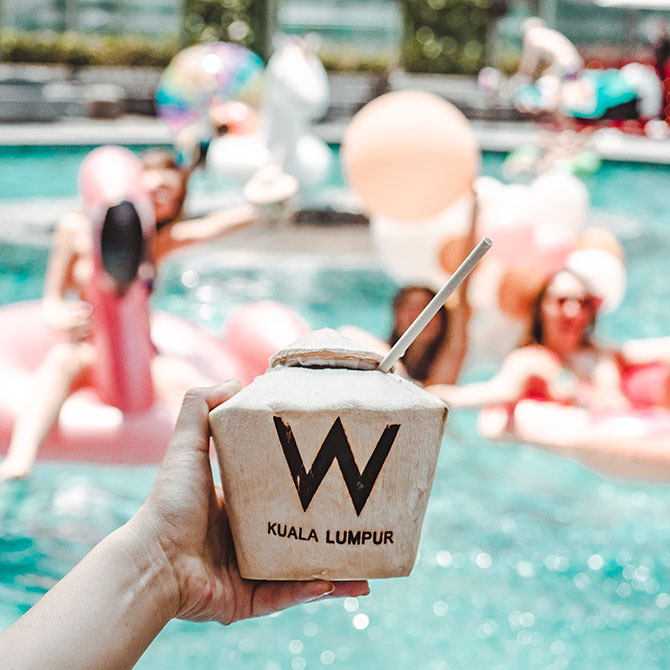 When: 2 October 2021, 6pm to 10pm
Where: Wet Deck, W Kuala Lumpur
W Kuala Lumpur will be collaborating with West Winds Gin, a premium Australian Gin, for another thrilling bar takeover at its renowned poolside bar, Wet Deck. The collaboration will feature West Winds Gin brand ambassador Callan C Green, who will be crafting an array of specially curated cocktails for the one-night only event.
Guests can also opt to come earlier in the day to laze around and take a dip in the pool by purchasing the Wet Deck Daypass (RM150+ per adult / RM75+ per child), then stay on for drinks in the evening. Each daypass comes with a RM100 (per adult) and RM50 (per child) food and beverage credit to be redeemed at Wet, as well as access to the Wet pool, shower and changing facilities.
Reservations are required for access to Wet Deck. For reservations and enquiries, contact +603 2786 8888 or [email protected]
5. Shop to your heart's content at The Starhill
Where:
Balmain, G25, Ground Floor, The Starhill
Paul & Shark, UG25, Upper Ground, The Starhill
ICYMI, Parisian fashion house Balmain has opened its first flagship boutique in Malaysia at The Starhill. Spanning 1,740 square feet, the boutique showcases the brand's new store concept which underscores its Parisian roots. Meanwhile, Northern Italian luxury leisurewear brand Paul & Shark has also debuted its first flagship boutique at the premier shopping gallery , bringing its range of signature polo T-shirts, all-weather outerwears, and high performance technical materials to our shores.
Those who prefer to shop online may also do so by visiting The Starhill Online Shop, a newly launched 24/7 online shopping experience by the luxury mall. The e-collection is curated from exclusive brands of the mall including Paul & Shark, Khronos and Shiatzy Chen.
6. Catch homegrown artists at the Peatix Live Festival 2021
When: September 30 to October 2
Where: Peatix Live Festival
Show your support for our local talents at the Peatix Live Festival 2021, taking place virtually this weekend. Open to audiences across the globe, the festival will feature Malaysian artists such as Brendan de Cruz, Reening Lau, and Ray Cheong, who will be performing their best original compositions and renditions of all-time favourite classics on the livestreaming platform.
In addition, recording artist Masia One will be hosting a musical masterclass titled 'How Artists Can UnF*k Themselves' to guide emerging performers through the challenges of the industry with special guest mentors, live collaborations and exclusive downloads of her own music business templates. Other artists, entrepreneurs, and personalities from across Singapore, Malaysia and Japan will also be showcasing their talents and sharing insights from their respective industries throughout the festival.
For more information and the full festival programme, visit the official Peatix website.
7. Experience The Decanter Dinner Series at Astor Bar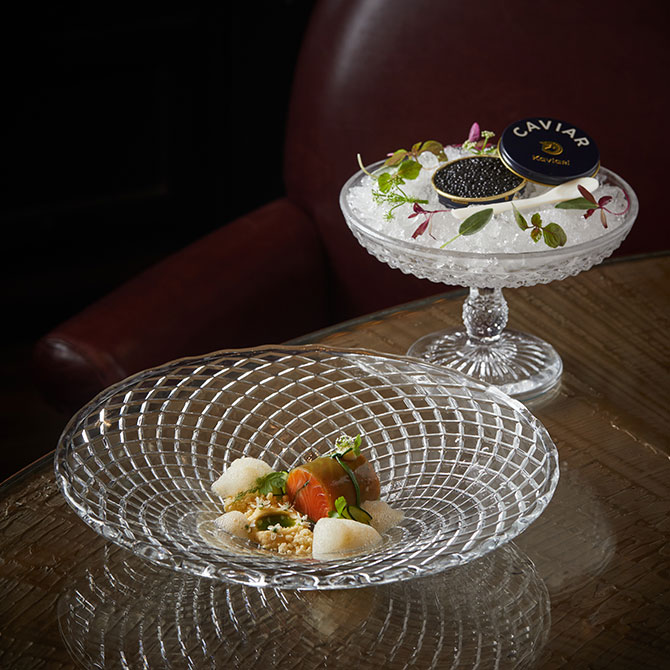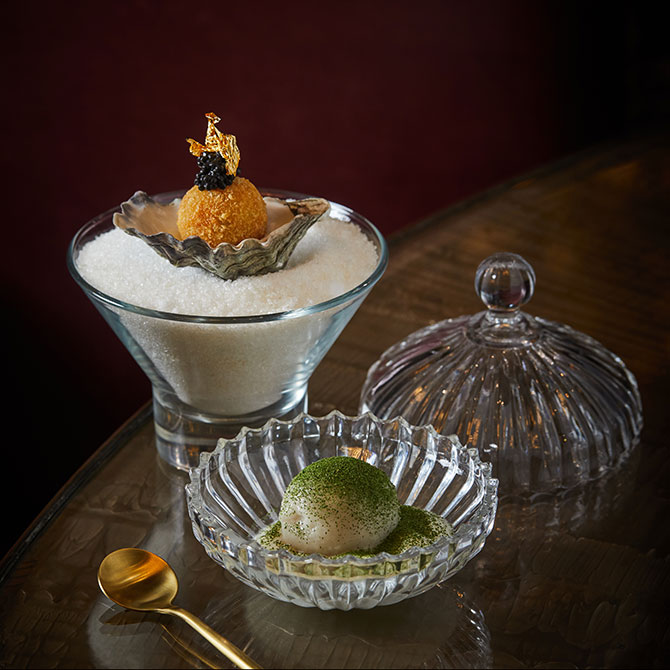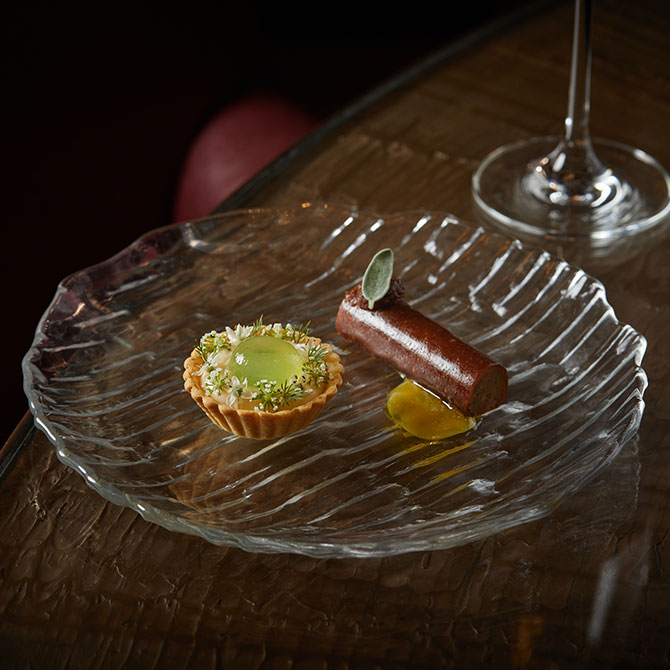 When: 30 September 2021 to 2 October 2021 (other dates are available with 72-hour advance reservation)
Where: Astor Bar, The St Regis Kuala Lumpur
Price: RM788+ per person
For its second installation of The Decanter Dinner Series—a by-reservation-only culinary experience for guests to dine in Decanter, its private wine cellar—The St Regis Kuala Lumpur presents the RMS Titanic First-Class Menu. This exclusive experience is inspired by the dinner menu served onboard the most talked about luxury cruise liner of all time, with notable guests including the founder of St. Regis, John Jacob Astor IV, business magnate Benjamin Guggenheim, and owners of New York's iconic luxury retail store Macy's, Isodore and Ida Straus.
Guests will be brought along a gastronomic journey 109 years back in time to savour eight exquisite courses including oysters and caviar, consommé olga with Hokkaido Scallops, and Poached Salmon Trout, to name a few highlights.
For reservations and enquiries, please call +603 2727 6680 or email [email protected] for more information.
Plus, other events you may have missed:
Our inaugural beauty awards, BURO Beauty Empties, has kicked off and we want our readers (that's you!) to join in to vote for your favourite beauty products. You'll stand to win attractive prizes from the nominated beauty brands too! Find out more here.
BURO X Gamuda Garden Virtual Run 2021
Team BURO Malaysia is hosting our very first run in partnership with Gamuda Gardens to Make a Difference for your health and the environment. Find out more about the event, how to sign up, and why you'll want to here.
For more weekend ideas, check out our previous BURO Weekend Guide here.