1. Breathe Easy with Fay Ulrica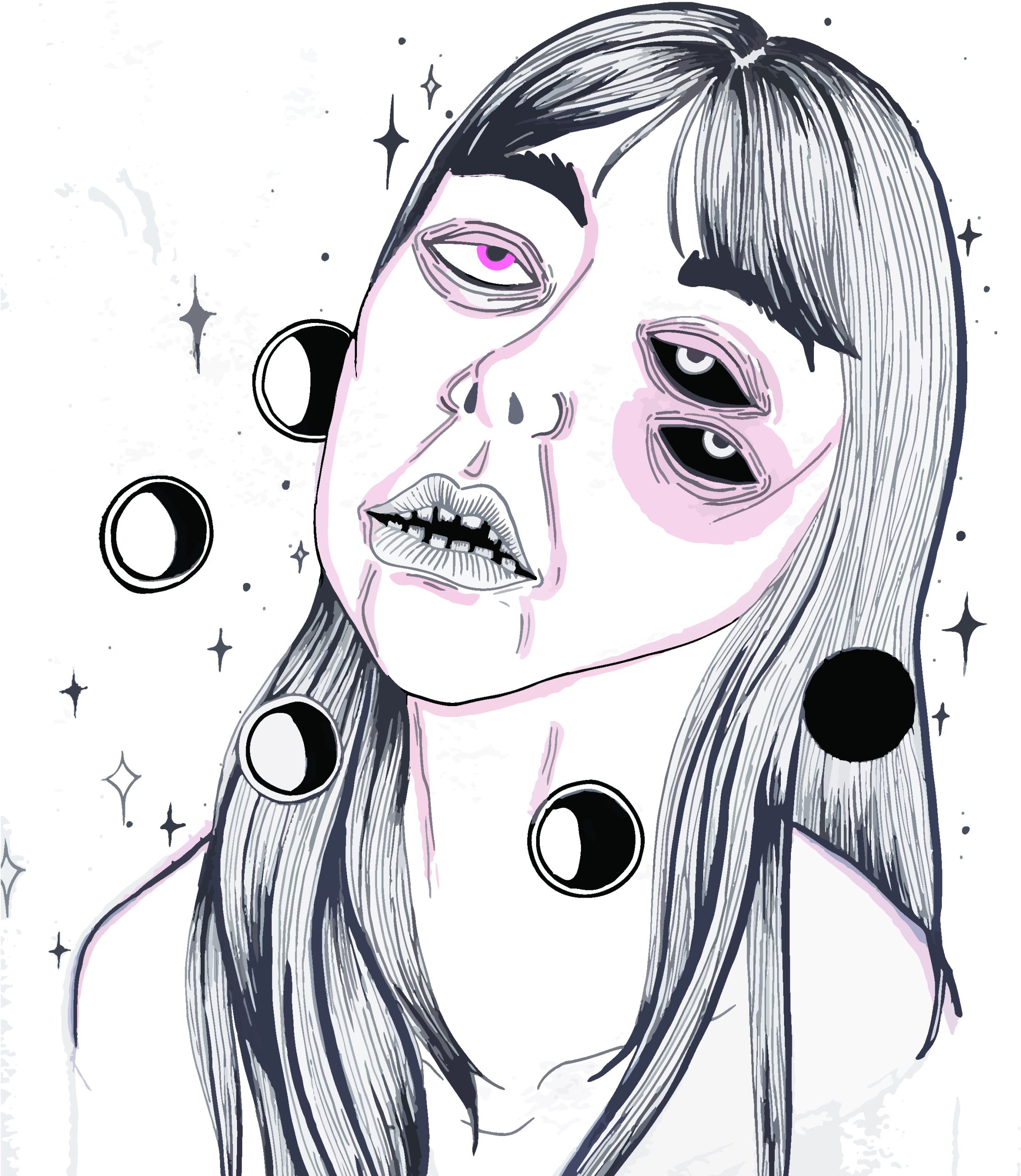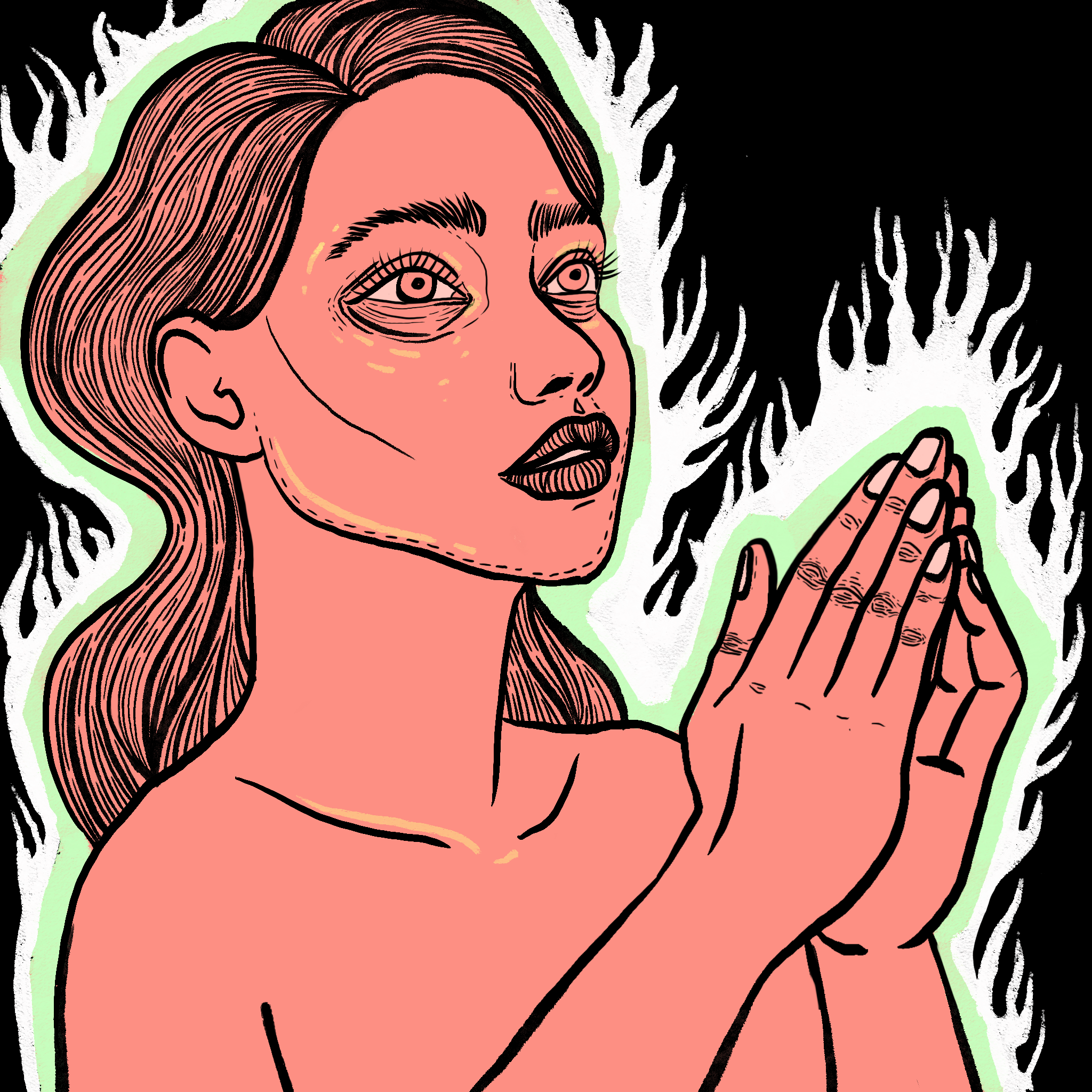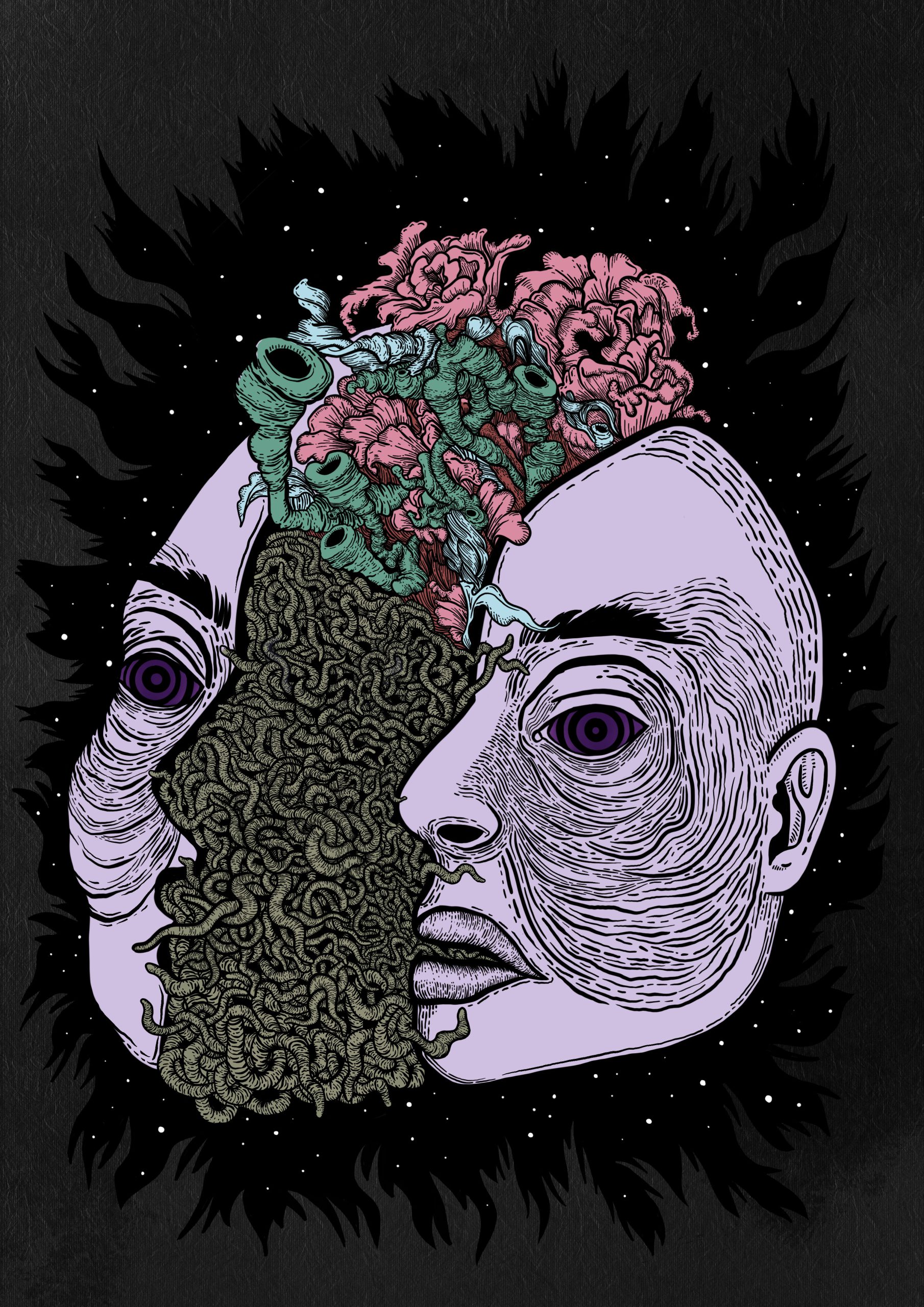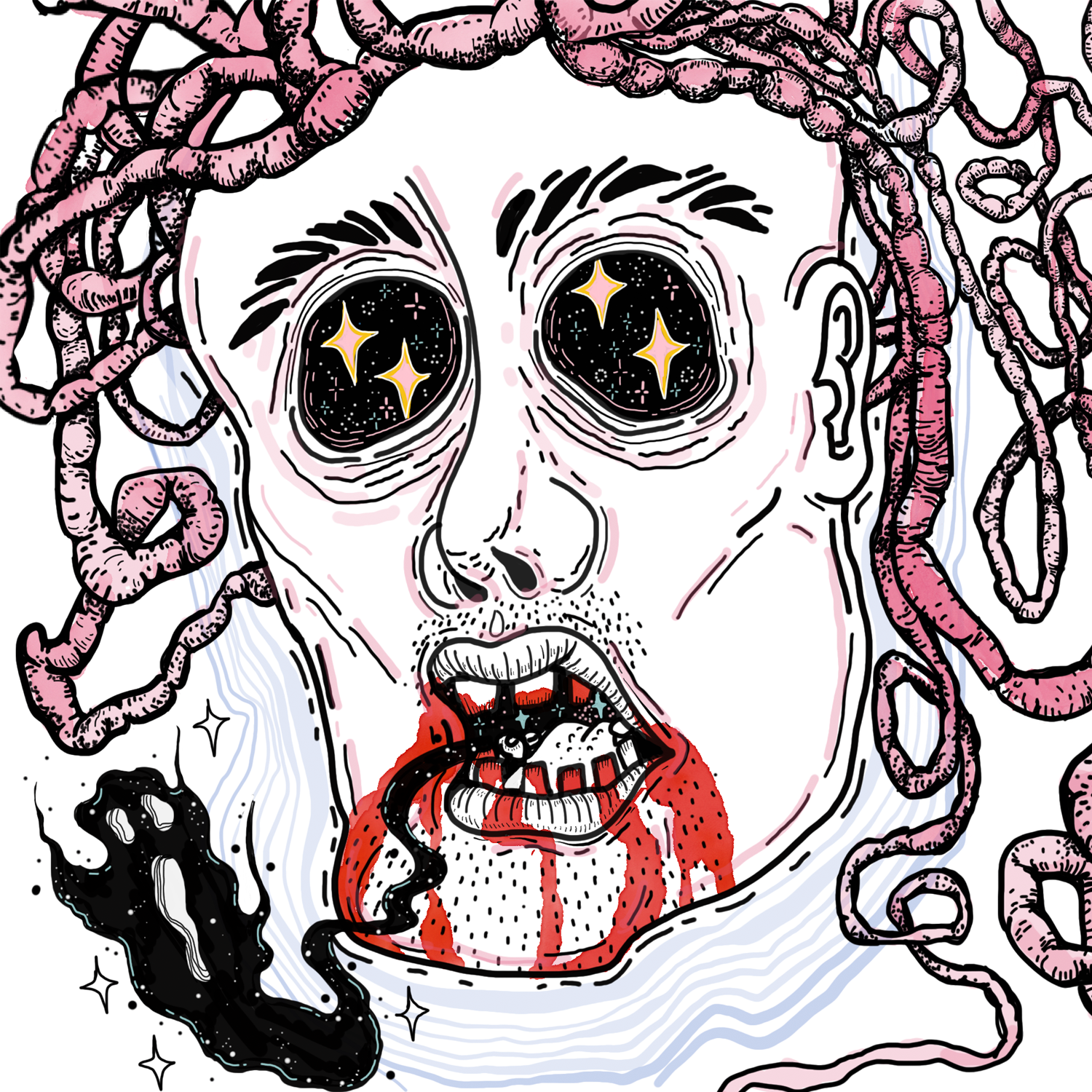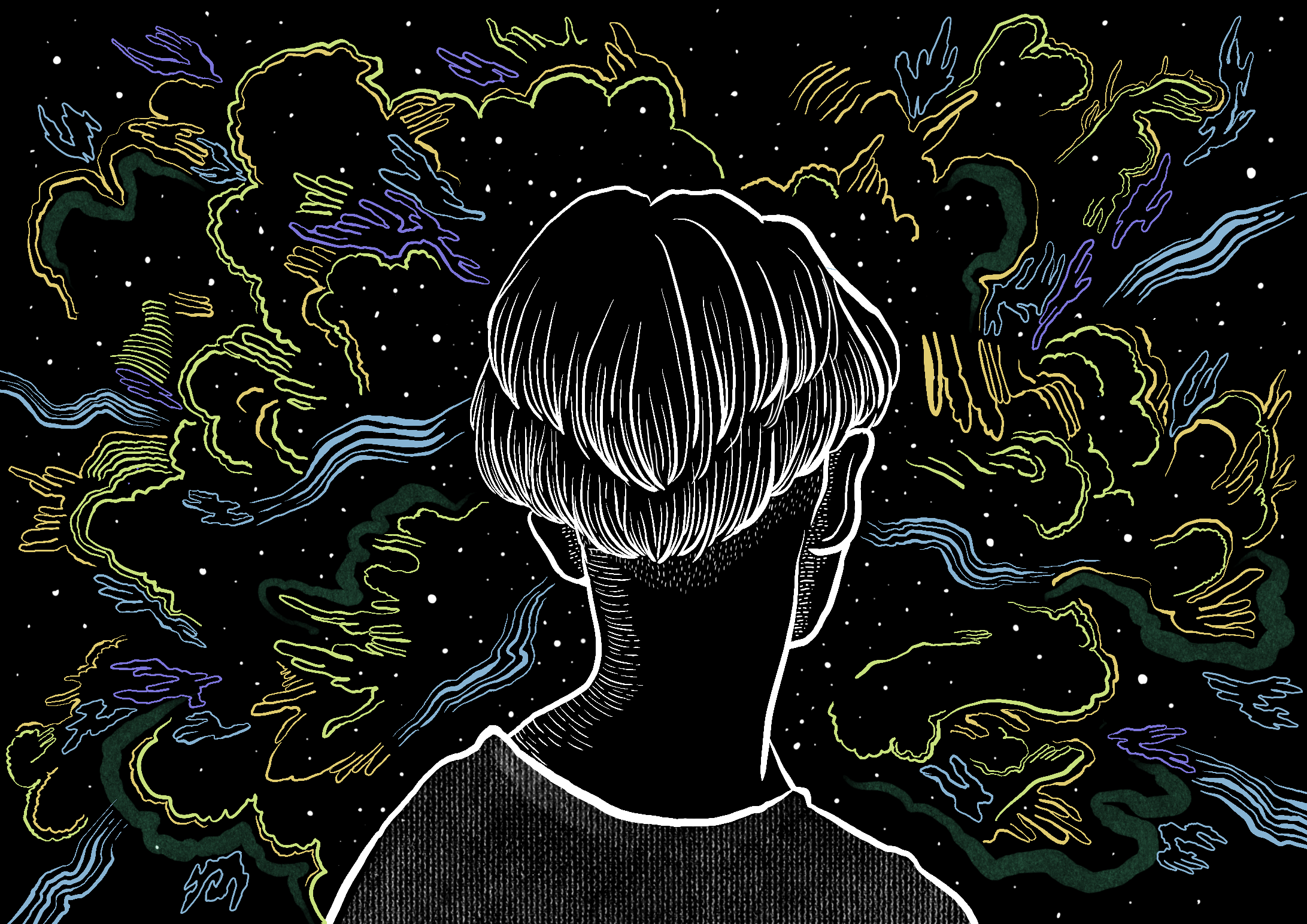 When: Ongoing until 7 August 2022 | 12pm to 10pm
Where: Hide and Seek Coffee
Up-and-coming Sabahan artist Fay Ulrica is exhibiting her first solo exhibition titled Breathe Easy, presented by Hide and Seek Coffee. The exhibition explores the catharsis of art, portraying her attempts to express the rawest of emotions and what lies beneath through eccentric self-portraits, doodles, paintings, journal entries, and digital illustrations.
Some artworks honour her Sabahan roots, whilst others illustrated her thoughts and emotions at the toughest times of her life. Each piece tells a different story that many can resonate with, but we'll leave it up to you to hear it from Ulrica herself. For some refreshments to bring along with you throughout the viewing, grab a cup of coffee from Godspeed Coffee, who will be taking over the bar until Sunday. Serving artisanal coffee brewed with the finest beans, we guarantee you'd want a second cup.
For more information, follow @fayulrica on Instagram or schedule a private viewing here.
2. Indulge in the lunch menu and Sunday Roast at Gordon Ramsay's Bar & Grill
View this post on Instagram
When:
Lunch: August onwards | 12pm to 3pm
Sunday Roast: 7 August onwards, every Sunday
Where: Gordon Ramsay Bar & Grill, Sunway Resort
Can't get enough of Gordon Ramsay's Classic Beef Wellington? Well, you no longer have to wait for dinner because Gordon Ramsay Bar & Grill is officially open for lunch starting this month! From snacks and light bites to Ramsay's hearty signature dishes, diners can look forward to an exquisite menu made with only the finest ingredients and prepared by a highly-skilled team trained by Ramsay himself. But that's not all—the quintessential British Sunday Roast has also arrived at the esteemed establishment, serving a mouth-watering 42 days dry-aged sirloin complemented with Yorkshire pudding, roast potatoes, and seasoned vegetables.
READ: Review: Gordon Ramsay Bar & Grill brings the chef's British classics to Malaysia
For more information, visit Gordon Ramsay Bar & Grill's website.
3. Explore the flavours of Asia in cocktails crafted by Mizukami for OneSixFive Lounge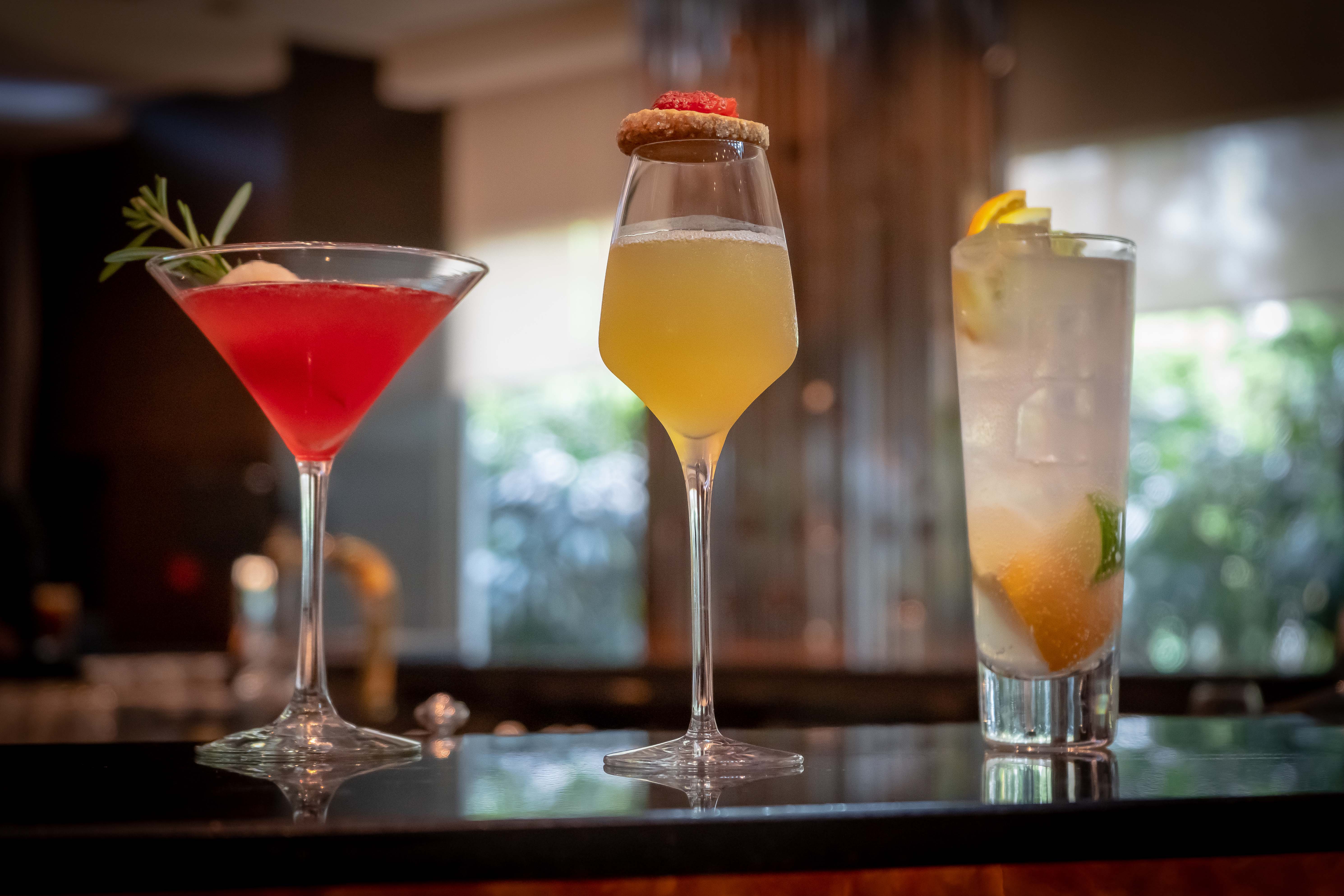 Where: OneSixFive Lounge, InterContinental Kuala Lumpur
Celebrate the weekend with a visit to Intercontinental Kuala Lumpur's OneSixFive Lounge, where fine cocktails meet effortless decadence. In collaboration with Mizukami Collective's founder, award-winning mixologist Shawn Chong, the hotel's lounge now offers seven unique cocktails and three zero-proof drinks (aka mocktails) inspired by different regions throughout Asia. Each drink ​​focuses on specific ingredients to capture the essence of Thailand, Philippines, Indonesia, Macau, Hong Kong, Japan, and Malaysia respectively.
For more updates, follow @intercontinental.kualalumpur and @bar.mizukami on Instagram.
4. Practise self-care with Seaforest's sustainable supplements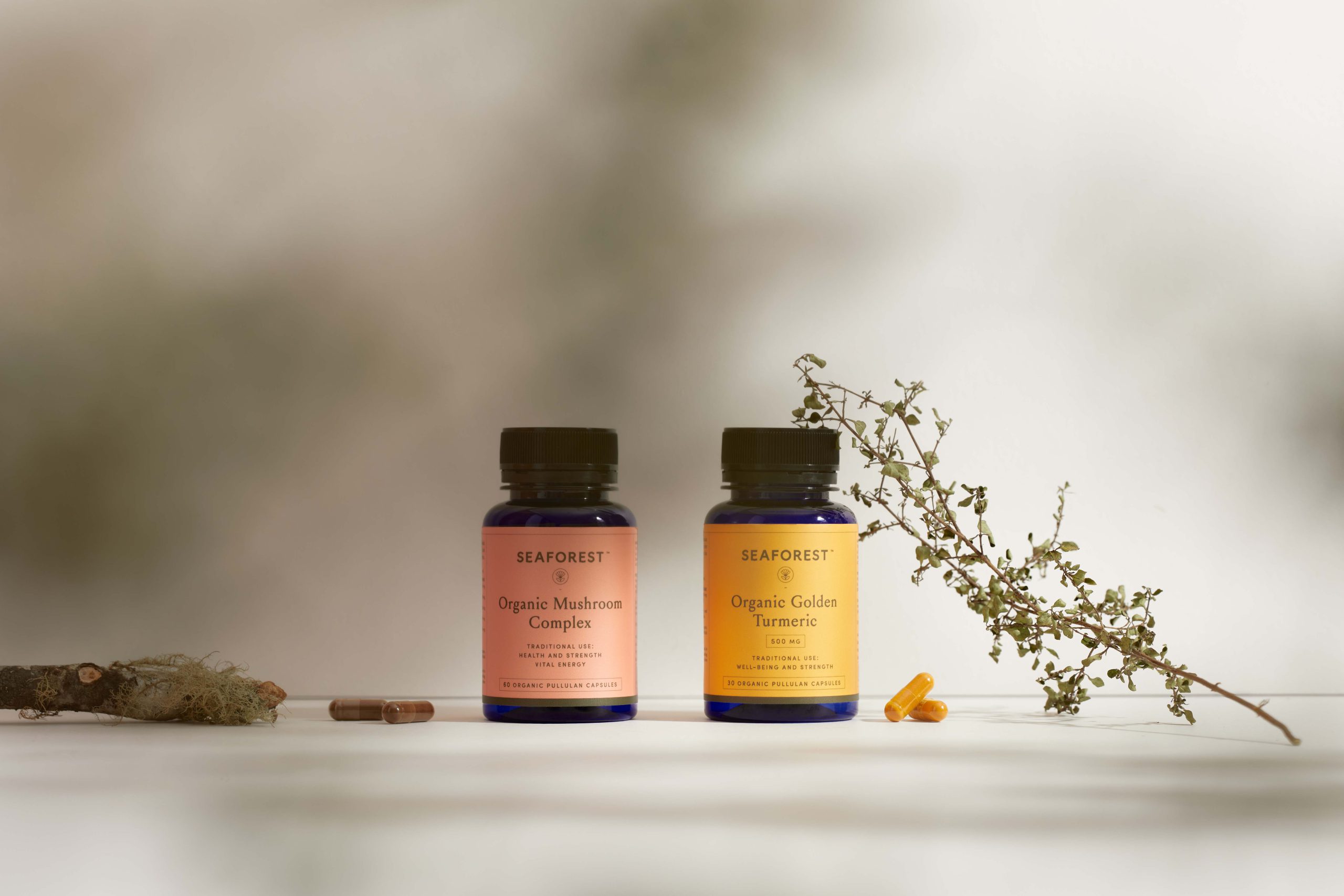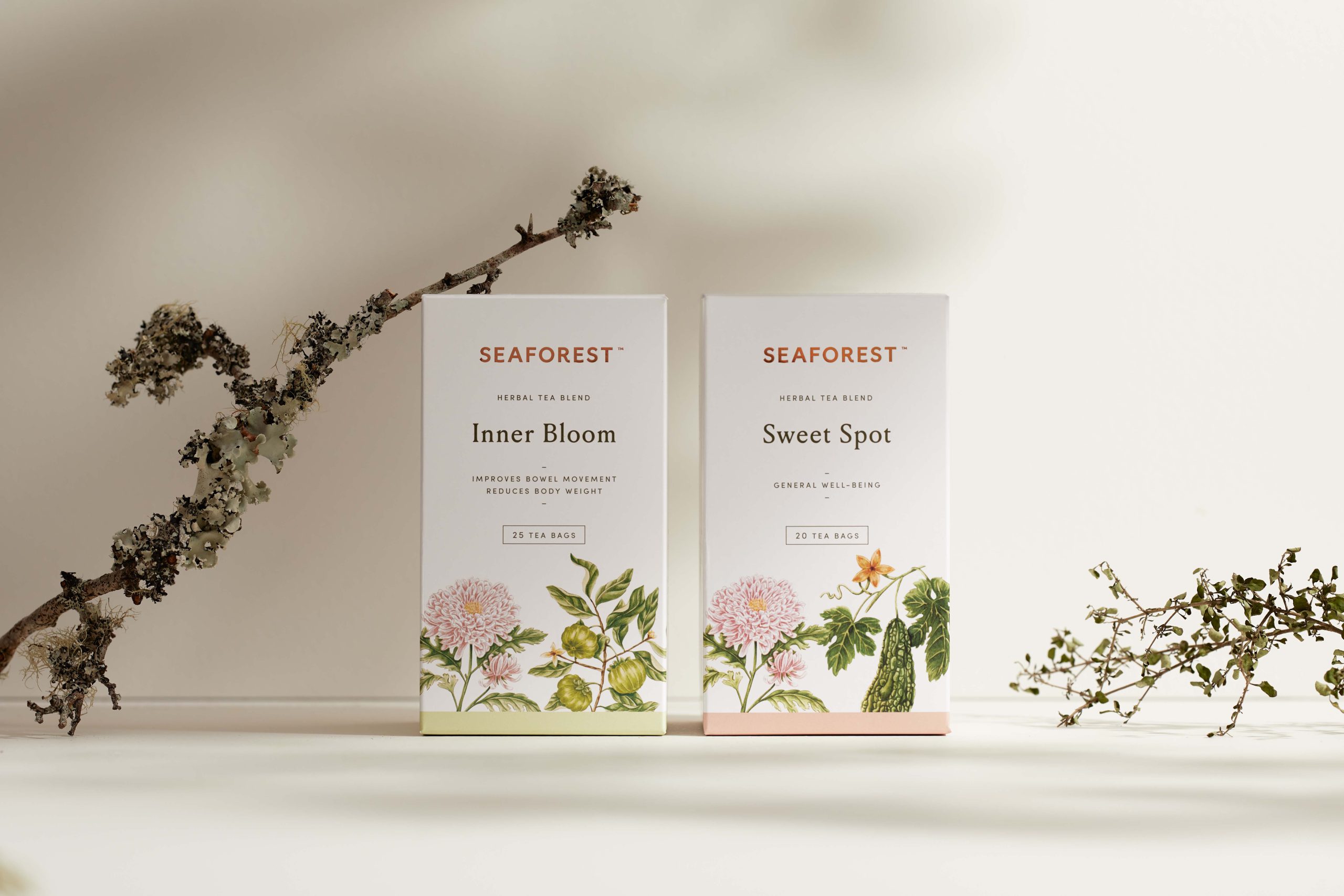 When: August onwards
Where: Seaforest website
If you've been looking for ways to improve your health, nutrition, and lifestyle, consider adding health supplements to your diet. Leading Malaysian health consumer company Polylab Biotech has just launched Seaforest—a local wellness brand offering a range of clean, all-natural, plant-based health supplements. Not only are Seaforest's products designed to nourish the mind and body with ingredients that have been backed by peer-reviewed journals, they are also made with environmental impact in mind. All supplements come in bottles that are made from FDA-approved, 100 per cent post-consumer plastic; whereas their capsules are made from organic pullulan—a vegan and non-GMO gelatin made from tapioca.
At launch, the Seaforest range comprises two supplements including the Organic Mushroom Complex, formulated to help strengthen the immune system; and the Organic Golden Turmeric, which has anti-inflammatory properties and helps to improve gastrointestinal, respiratory and skin health. The brand also offers two herbal tea blends: Inner Bloom and Sweet Spot. The former is a natural blend made with chrysanthemum, senna and Garcinia Cambogia extract, which work together to support the body's digestive processes in addition to promoting healthy weight management. On the other hand, the latter is an earthy blend of Yerba Mate leaves, chrysanthemum, and bitter melon extract—altogether supporting healthy blood sugar levels, while improving metabolism and general well-being.
Shop the full Seaforest range at Seaforest's official website.
5. Visit the other-worldly 'Resonating Microcosms' exhibition at LaLaPort Bukit Bintang
View this post on Instagram
When: Ongoing until 30 November
Where: Central Rooftop Garden (L4), LaLaport Bukit Bintang
Spend your weekend enthralled by the other-worldly Resonating Microcosms exhibition from the talented artists of teamLab, bringing a sea of interactive ovoids to the Central Rooftop Garden of LaLaport Bukit Bintang. While some art exhibitions are strictly meant to be admired from a distance, TeamLab allows visitors to run wild and interact with their art. Each ovoid is fitted with sensors and LED lights that respond with a bright glow and a mesmerising sound tone when triggered by touch, breeze, or rain.
As teamLab's Catalyst team leader Ghani describes, "For me, I want the people, especially the children, to be able to touch and interact with art, rather than looking at it from a distance. The Central Rooftop Garden of LaLaport offers just that, where the children can enjoy themselves running freely and interacting with the ovoids—seeing the colours change and listening to the sound. I hope it will make them appreciate art early."
For more information, follow @lalaport_bbcc on Instagram or visit teamLab's website.
6. Dance all night long at the Saturday House*Mate session
View this post on Instagram
When: 6 August 2022 | 8pm to 12am
Where: RexKL
RexKL's beloved wine bar Cheong Somm is back with another round of Saturday House*Mate session! DJs Low & MamaDayo, RJ Rahman Johan, and DJ Low will be bringing all the best tunes to keep the party going all night long.
For more information, follow @cheongsomm_kl or @hellorexkl on Instagram.
7. Craft traditional beaded accessories at the Rungus Beading workshop
View this post on Instagram
When: 5 to 7 August 2022 | 12pm to 2pm, 2pm to 4pm, and 4pm to 6pm
Where: Level 3 Gallery Gerimis, GMBB
Price: RM50 per pax
In commemoration of World Indigenous Peoples Day on 9 August, Gallery Gerimis is hosting a Traditional Rungus Beading Workshop facilitated by the volunteers of Gerai OA. The workshop will guide participants to create the beaded glang tali tinutub using the Rungus piruruhon technique—the same technique used to craft the iconic Rungus pinacol bandoliers. Additionally, Gerai OA will also be selling traditional crafts by the Orang Asal with 100 per cent of proceeds paid to the artisans.
For more information, follow @gerimis_my or @gmbb.kl on Instagram.
Find more things to do in our previous BURO Weekend Guides here.
| | |
| --- | --- |
| SHARE THE STORY | |
| Explore More | |