Looking for things to do in the Klang Valley and beyond this November? The BURO Weekend Guide has a couple of neat ideas for you and your loved ones
1. #SupportLocal artists and artisans at the KLove Market
When: 27 & 28 December 2021
Where: KLoe Hotel
KLoe Hotel and Traders Market have come together again for this year's edition of KLove Market, featuring a curation of 17 local merchants including fashion, beauty, accessories, lifestyle, and home décor brands. Taking up the second floor of the trendy boutique hotel, the market will see rooms turned into pop-up boutiques for an unusual shopping experience while abiding by new normal guidelines.
Among the participating vendors include scented candle brand Lilin + Co, handmade jewellery brand The Petal Archive, artisanal nut butter brand Good Fat Company, and gourmet chocolate company Cocova, just to name a few.
Follow KLoe Hotel on Facebook and Instagram for more information and updates.
2. Savour Tualang Prawns at Li Yen, The Ritz Carlton Kuala Lumpur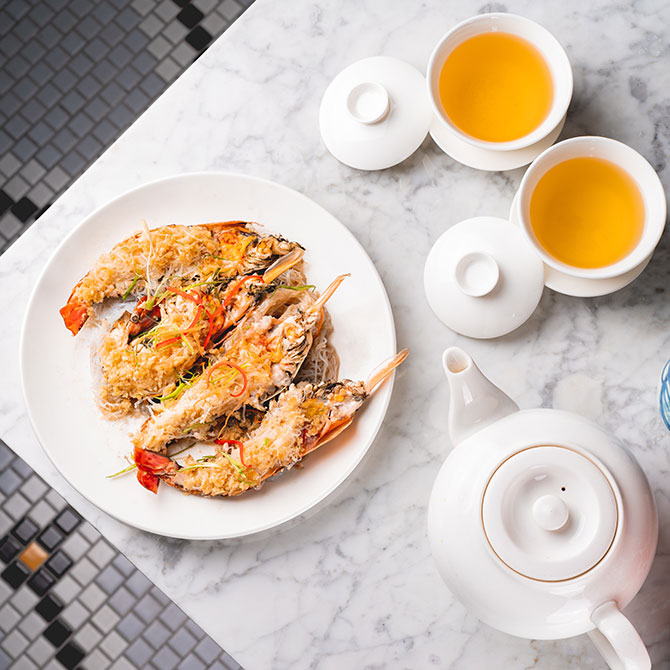 When: From November through December | Lunch – Mondays to Saturdays, 12pm to 3pm; Sundays & Public Holidays, 10.30am to 3pm | Dinner – 6.30pm to 10.30pm daily
Where: Li Yen, The Ritz Carlton Kuala Lumpur
Price: RM190 - Small | RM290 - Medium | RM380 - Large
Executive Chinese Chef Alex Au and the stellar team at Li Yen restaurant are proud to present exquisite Tualang Prawns sourced directly from Tanjung Tualang, available for a limited time only from now until the end of the year. This freshwater prawn is prized for its meaty flesh and natural, delicate sweetness, with a texture that is equally tender, springy and firm. To underscore its unique flavour and character, the team has crafted seven unique dishes, including reimagined Chinese classics like Fresh Tualang Prawn Noodles and Fragrant Stir-Fried Tualang Prawns with Garlic and Dried Chillies.
To make a reservation, WhatsApp/call +6018 646 8033.
3. Enjoy 'Better Days' with Coffee and Music at RexKL
When: 27 & 28 November 2021 | 12pm to 4pm
Where: RexKL, 80, Jalan Sultan, City Centre, 5000, Kuala Lumpur
Celebrate 'Better Days' ahead with Universal Music Malaysia at RexKL, featuring live music, an art workshop, a photobooth, and complimentary coffee. Happening in conjunction with the launch of 'Better Days' track by Mae Muller, Polo G and Neiked, the two-day only event will also see a paper craft workshop hosted by DH Paper Art—complete with a meal and two choices of beverages.
Sign up for the art workshop here. Follow RexKL on Instagram for more updates. 
4. Get into the festive spirit at Pavilion Kuala Lumpur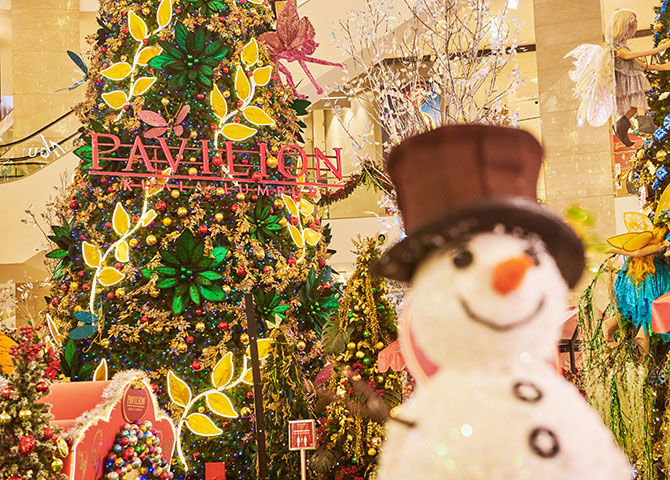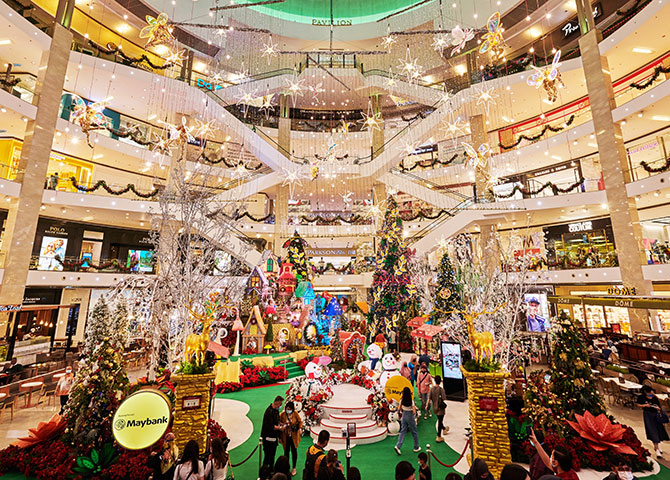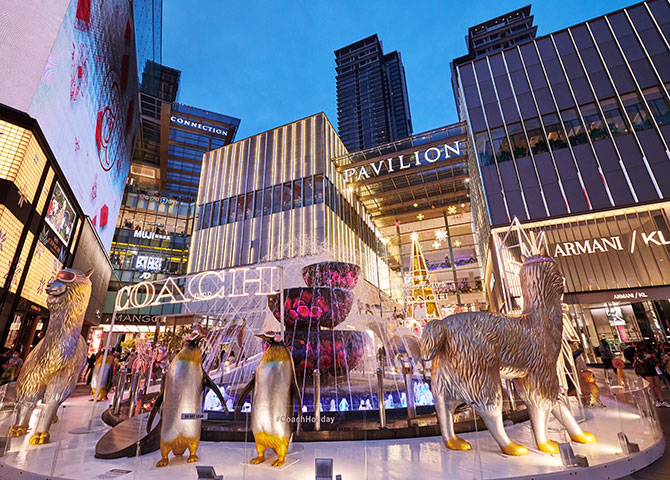 Where: Pavilion Kuala Lumpur entrance and Centre Court
The holiday decorations are up at Pavilion Kuala Lumpur, painting the town with glitter, sparkle, and festive cheer. Themed 'Mythical Christmas', the premier mall's Centre Court now boasts a snow village featuring a variety of stalls with jolly snowmen, festive reindeers, and mystical fairies for company. A 30-foot fairy Christmas tree takes centrestage, nestled between lush poinsettia gardens and sparkling trees that altogether make for a mesmerising photo backdrop.
Meanwhile, Coach's 'Give A Little Love' Bespoke Holiday Installation has taken over the mall's entrance. Fans will spot the brand's beloved mascot, Rexy, making an appearance on the LED screen, as well as other adorable animals surrounding the iconic Pavilion Crystal Fountain. Don't miss a photo op with the Coach Holiday Polar Bear and enchanting 40-foot tall Christmas tree!
For more information on 'Mystical Christmas' activities and promotions, visit pavilion-kl.com or follow Pavilion KL via Facebook and Instagram for updates.
5. Save this Christmas 2021 playlist for charity
When: Now until 30 November 2021
Where: Spotify
In the spirit of giving that Christmas is all about, why not give back for good? Warner Music Malaysia has collaborated with Hunger Hurts to launch Christmas Save-To-Donate—an initiative to raise funds to buy Christmas presents and school stationaries for underprivileged and migrant children from the Dai Chin, Pudu, and Ladang Chemor Communities. Warner Music Malaysia will be donating US$1 to Hunger Hurts every time a user saves its Christmas 2021 playlist to achieve the targeted fundraiser amount of RM10,000.
For more information or to donate to the campaign, visit this website.
6. Join the Italian Journey of Food Discovery
When: 22-28 November 2021
Where: Ciccio, NeroNero, Gallo Nero Italian Restaurant (Langkawi), Monnalisa Ristorante Italiano, Heritage Pizza KL, Osteria Gamberoni, Il Bácaro (Penang), Roberto's 1020, Luce Osteria Contemporanea, Sapore, Luretta DOP Italian Deli, Zenzero Restaurant & Wine Bar, Marini's on 57, Strato
In conjunction with the 6th edition of the 'World Italian Cuisine Week', the Italian Ministry of Foreign Affairs and International Cooperation, together with the Italian embassy, the Italian Trade Agency, and the Italy-Malaysia Business Association, have launched a week-long gastronomical campaign to celebrate Italian fare here in Malaysia.
Dubbed 'The Extraordinary Italian Taste', the campaign features 14 participating local Italian restaurants across the Klang Valley as well as Penang and Langkawi. Each restaurant will showcase a specially crafted menu highlighting signature delights and delicacies of authentic Italian cuisine.
For more information about World Week of Italian Cuisine or to make a reservation at the respective restaurants, visit this website.
7. Volunteer at KLPooch Resort and Rescue (KLPR)
When: 27 November 2021 | 10am to 5pm
Where: KLPR, Kalumpang, 44100 Selangor
Are you a dog lover? Well, here's what you can do to spend time with and help out our furry friends. Every Saturday, KLPooch Resort and Rescue (KLPR) welcomes volunteers on-site to help with various tasks from dog washing, housekeeping, sewing, photography, maintenance, gardening, cuddling dogs/socialising, and more. The rescue and boarding facility is looking for 20 committed volunteers to spend a day at the centre and be rewarded with warmth and love from over 250 adult rescue dogs/pooches.
To register as a volunteer, send a message to +6012 396 0977 or email [email protected] For more information, visit the website.
Other news and ongoing events you might have missed:
For more exciting things to do, read our previous BURO Weekend Guides here.