This weekend, satisfy your cravings with Nespresso's Coffee-Infused 'Tai Tai' Afternoon Tea, step into a flower party with BloomThis, shop local products at KLove Market, and so much more! Scroll on for the full BURO Weekend Guide ahead. 
1. Savour the richness of Nespresso's Limited Edition Congo Organic blend
View this post on Instagram
When: 15 June to 15 July 2023
Where: M Resort and Hotel Kuala Lumpur
Price: RM138 per set 
"Coffee lovers, this afternoon tea set is made just for you! Featuring Nespresso's Limited Edition Congo Organic Coffee, the Tai Tai Afternoon Tea offers a scrumptious spread of dainty bites filled with caffeinated goodness at the swanky Hive Bar & Lounge. With the purpose to protect the lost coffee production and communities in the region, Nespresso started its Reviving Origins programme that aims to aid farmers and revive abandoned coffee farms, including those in the Democratic Republic of Congo. The limited edition blend was grown in the volcanic soils of the Kivu River area of East Congo and is packed with fruity aromatic notes and a subtle hint of sweet cereals and nuts. When you pair your cuppa with nibbles on offer, you can enjoy it even more knowing that it is going towards a good cause!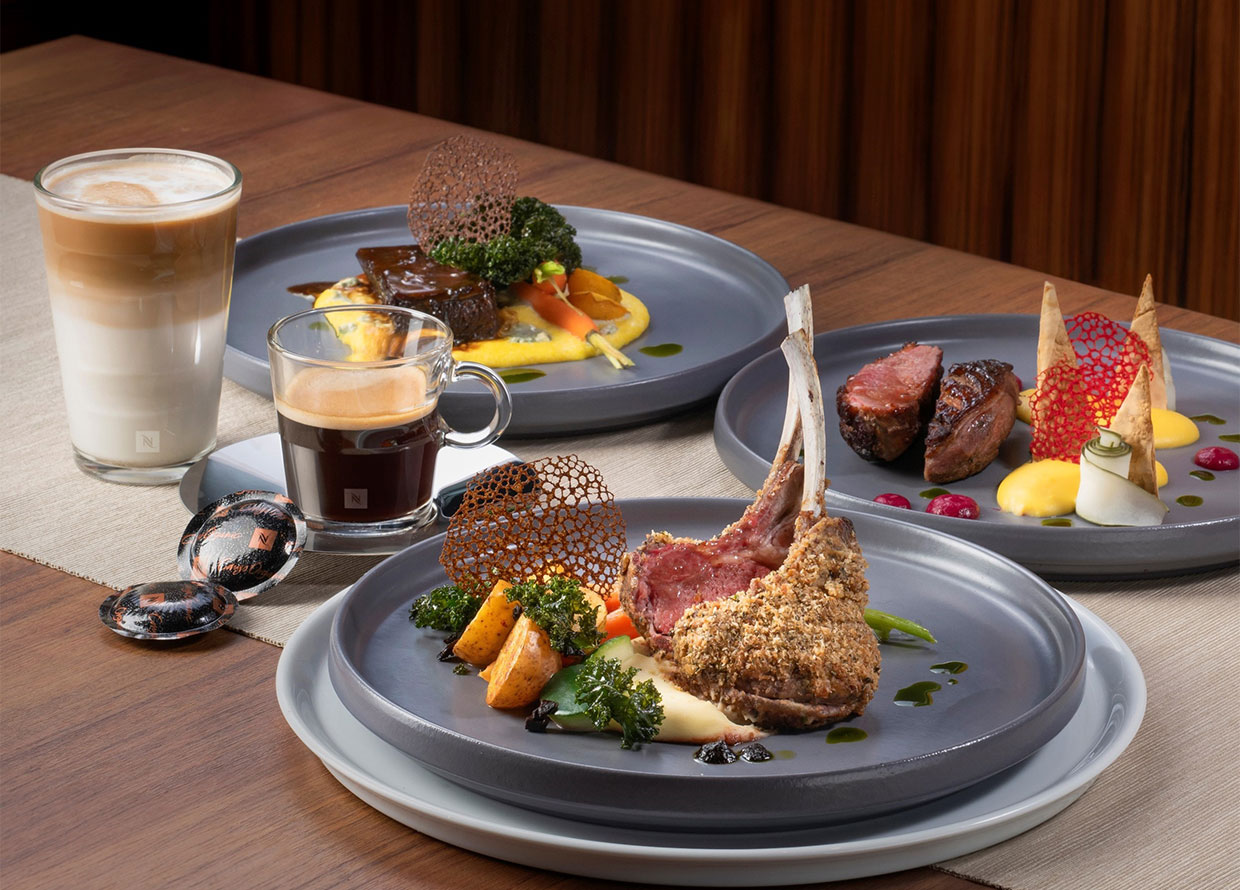 "Some of my favourites include the scones with coffee-infused chantilly cream, steamed man tao topped with Congo Organic-based duck confit, and the Wagyu Sando with coffee-infused brioche! Further, there are three limited edition caffeinated dishes such as Quackling Delight, Ter-rib-fic and Wooly Wonder served at M Resort's Fairway Coffee House if you're looking for something heartier!" — Marissa Chin, Lifestyle & Culture Writer 
For reservations, contact Fairway Coffee House at 03 7773 7690 or Hive Bar & Lounge at 03 7773 1665. 
2. Enter the Tiger Den and join in the immersive experience 
View this post on Instagram
When: 15 June 2023 to 9 July 2023 | 12pm to 10pm (Wednesday to Thursday), 11am to 12am (Friday to Sunday)
Where: Pavilion Bukit Jalil Level 2, Lot 2.90, Pink Zone
Unwind with a cold beer this weekend at Tiger Den, where you'll be transported into an immersive realm that brings the world-acclaimed lager to life! Walk along the retro-inspired Heritage Street that takes you back in time to the birth of Tiger and its rich history; put your skills to the test by learning how to brew your own Tiger Beer at the Tiger Brewery; and pair your Tiger Beer or Tiger Crystal with snacks while enjoying live DJ performances by SaturdaySelects at Tiger Bar. There's so much more interactive activities in store, but we'll leave you to explore and experience them all for yourself! 
To register for the event, click here. 
3. Step into a flower market at BloomThis' new retail store 
View this post on Instagram
When: 25 June 2023 | 10am to 6pm
Where: BloomThis, Section 51A, Petaling Jaya
Love having fresh flowers around the house? Or is there a special someone you'd like to send a surprise bouquet to? Then you won't want to miss BloomThis's vibrant flower market that's taking place for one day only at its new retail store this Sunday! There will also be complimentary cakes and beverages for early birds, sweet treats for sale, and lucky draws to be won. 
For more information and updates, follow @bloomthis on Instagram. 
4. Shop local brands and lifestyle goods at KLove Market
View this post on Instagram
When: 24 & 25 June 2023
Where: Level 1 & 2, KLoe Hotel
Another weekend, another market to shop and #SupportLocal businesses. This time, Traders Market will be taking over KLoe Hotel to bring you the fifth installation of the KLove Market. Spanning two floors of the hotel, including the swimming pool level, the market will boast a variety of food and beverage items and homegrown lifestyle goods. Each brand will take over a hotel room and turn it into their very own experiential pop-up boutique, so customers can look forward to a unique shopping experience.
Follow @tradersmarketkl or @kloehotel on Instagram for more updates. 
5. Discover and vote for the best Paper Power Project at REXKL 
View this post on Instagram
When: 24 June to 2 July 2023 | 11am to 8pm
Where: Level 1, REXKL 
Price: Entrance is free, but registration is encouraged for e-tickets 
In the race against climate change, architects and engineers play a significant role in helping to reduce the carbon footprint of the construction industry. Thus, the Paper Power Project Competition was born to challenge students from various colleges and universities to reimagine how large modern structures can be built with sustainable materials without compromising design. The winning structures from the competition will be on display at REXKL starting this weekend, where the public can vote for the best design. 
Register for your e-ticket here. For more updates, follow @paperpowerproject on Instagram. 
6. Sit on the Long Table with Picha Eats and Triptyk for World Refugee Day 
View this post on Instagram
When: 23 & 24 June 2023 | 7.30pm onwards 
Where: #Frontdoor at Triptyk 
Price: RM240nett for a six-course meal | Beverage pairings available at separate cost 
To honour World Refugee Day on 20 June 2023, PichaEats and Triptyk have come together to commemorate the strength, courage, and perseverance of millions of refugees through an exclusive supper club experience featuring cuisines cooked by the refugee community. Guests at this Long Table dinner will not only enjoy a spread of colourful flavors from Afghanistan, Pakistan, Iraq, Syria, Palestine, and more; but also empower refugee chefs to rebuild their lives through food. 
To make a reservation, drop a DM via PichaEats or Triptyk's Instagram page.  
7. Sip on coffee cocktails at Bean Brothers Bukit Bintang
View this post on Instagram
When: 23-24 June 2023 | 3pm-7pm
Where: Eslite Spectrum, The Starhill
If you're a fan of coffee and cocktails, this specially curated coffee cocktail menu by distinguished local bartender Karl Too offers the best of both worlds. Dubbed Shakarlito, the new menu promises to create an exciting beverage experience that balances the bold flavours of coffee with the unique notes of various spirits, liqueurs and ingredients.
To RSVP, contact +6017 879 5418 or follow @beanbrothers.my for more updates. 
For more ideas on what to do this weekend, head here. 
| | |
| --- | --- |
| SHARE THE STORY | |
| Explore More | |