1. Try Tindle plant-based chicken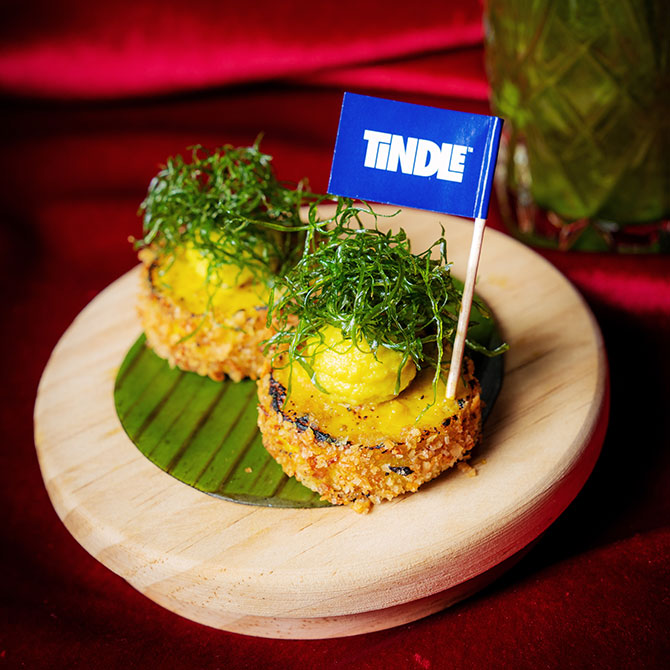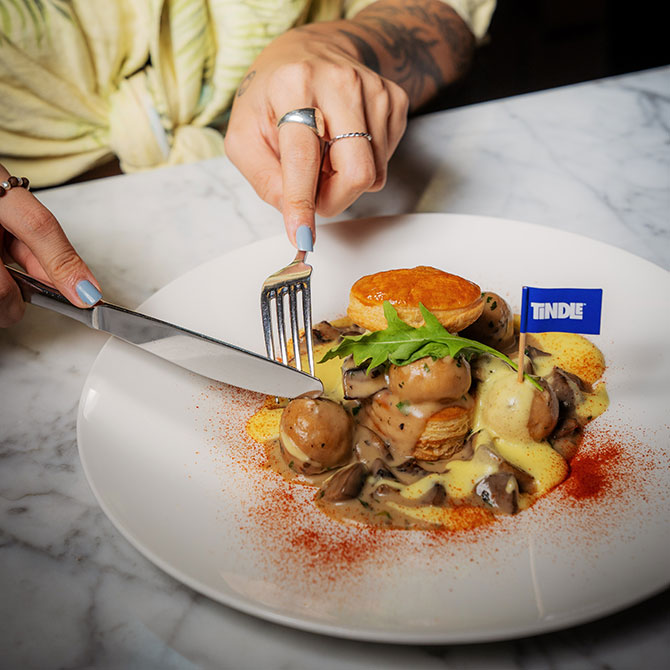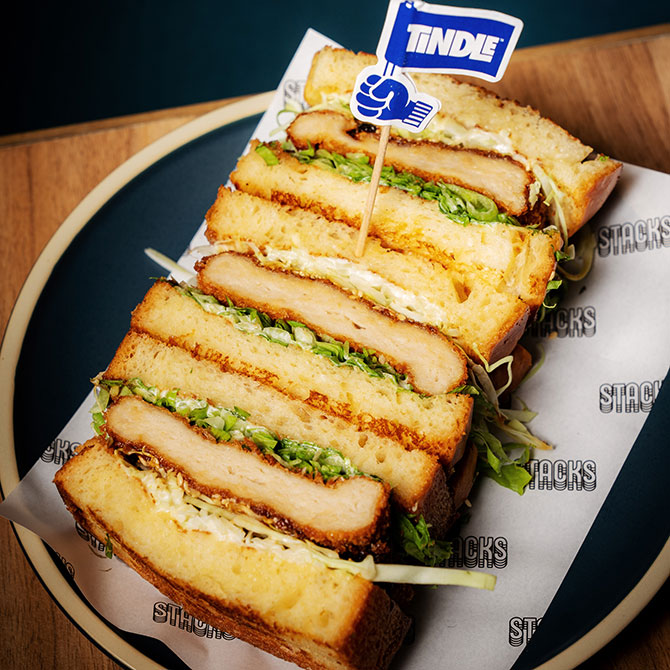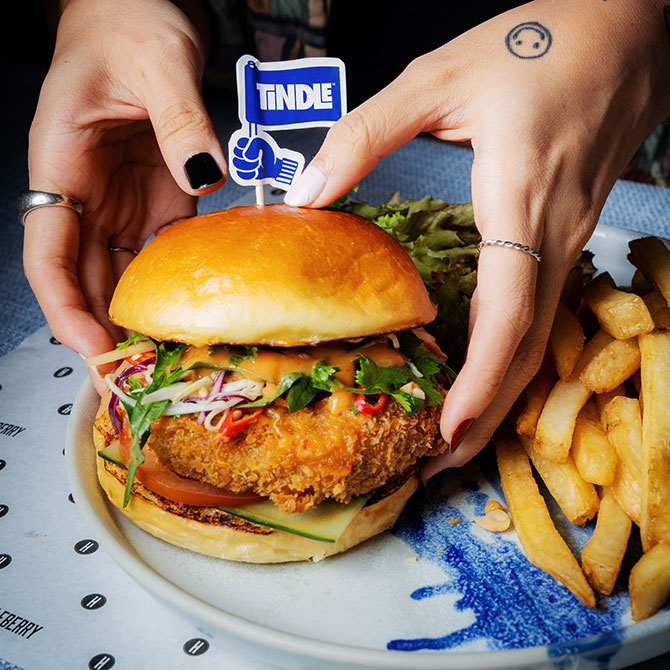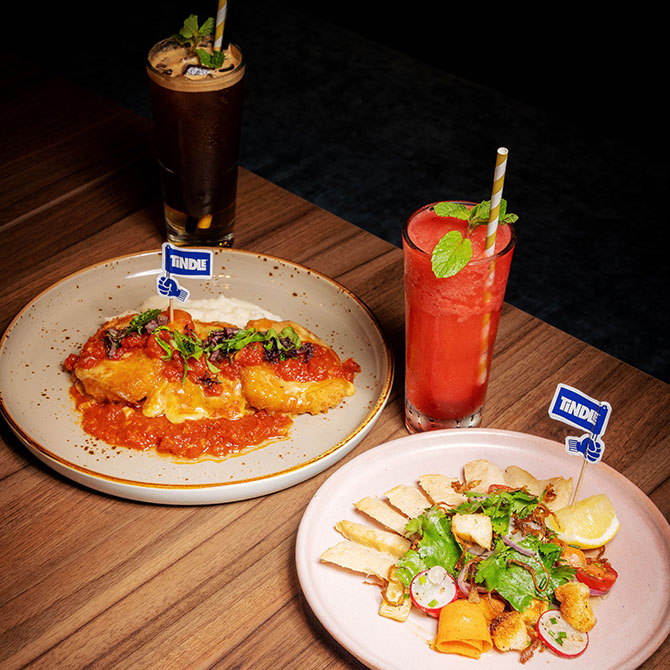 Where: Beta KL, Bref by Darren Chin, Huckleberry, Soleil, VCR, Kay's Steaks & Lobster; and Hilton KL's Iketeru, Chyna and Oro Cafe
Asia's leading food tech startup Next Gen Foods debuts its flagship product, Tindle plant-based chicken, in Malaysia today (October 15). Following its launch in Singapore, Hong Kong, Macau, and the UAE, Tindle arrives on the menus of some of KL's renowned dining establishments, reinterpreted into various dishes such as Tindle Masak Lemak (Beta), Tindle Wellington (Bref by Darren Chin), Tindle Katsu Sando (VCR Stacks), and more.
Made with only nine simple ingredients, Tindle is the first product from the brand that's made with the aim to promote food sustainability and better public health. It requires 74 per cent less land and 82 per cent less water, while producing 88 per cent less greenhouse gas emissions compared to traditional chicken.
"I had the pleasure of trying the three dishes interpreted by Beta at the launch of Tindle in KL. The first Tindle Lor Bak dish was delightful— I was pleasantly surprised at the chewy texture of the 'chicken' wrapped within the crispy beancurd skin. While the next Pandan Tindle didn't quite taste like your usual Pandan Chicken, I liked the local spin with the curry spices and turmeric, which showcased the versatility of Tindle meat. The Tindle Masak Lemak was another delicious snack, offering a mix of chewy, crunchy, and silky textures with no lack of flavour—oweing to the agreeable combination of charcoal grilled Tindle and coconut curry gel topped with shredded turmeric leaves."—Natalie Khoo, Senior Lifestyle Writer
Those interested to try Tindle's innovative plant-based chicken can visit any of the restaurants listed above.
For more information, visit the website or follow @tindlefoods on Instagram. Restaurants interested in putting Tindle on their menus can reach out [email protected].
2. Indulge in a Ritzy Afternoon Tea Box by The Ritz-Carlton Kuala Lumpur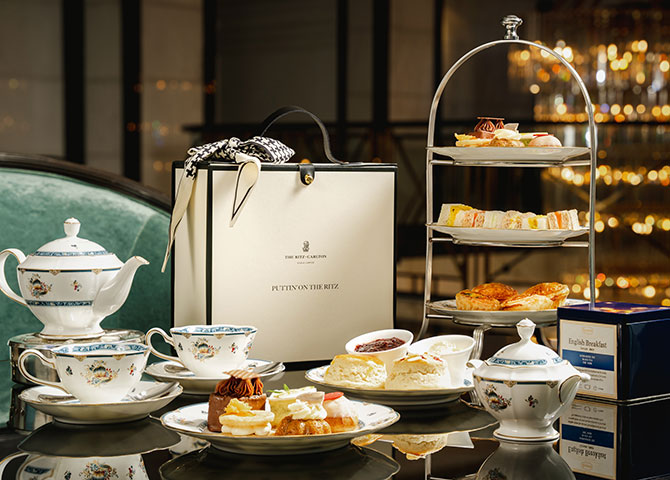 When: 12pm to 6pm daily (orders to be placed 24 hours in advance)
Where: The Ritz-Carlton Kuala Lumpur
Price: RM198++ per box for two persons
Recreate the legendary Ritzy Afternoon Tea by The Ritz-Carlton Kuala Lumpur right in the comforts of your home with this box set, which comes with quintessential afternoon tea favourites—scones, finger sandwiches, quiches, and delectable cakes. It even comes housed in an elegantly designed box that's perfect for gifting loved ones.
To place an order, visit the WhatsApp catalog here or call +6018 306 3188.
3. Book a seat at the Four Hands Supper Club by Four Points by Sheraton Kuala Lumpur, Chinatown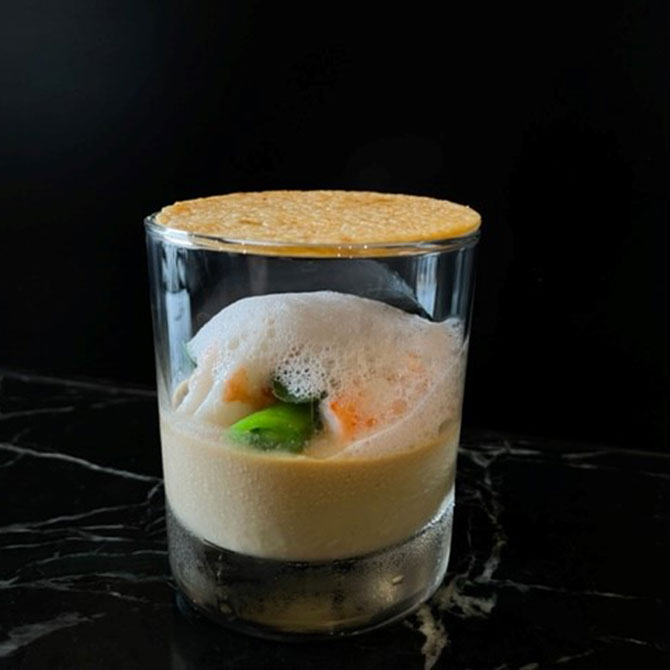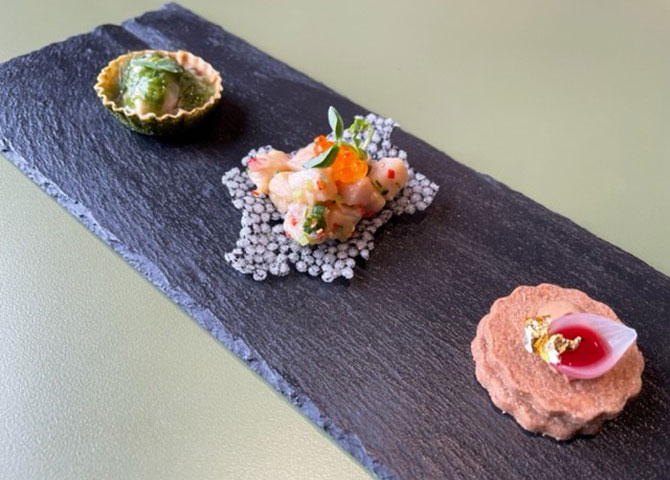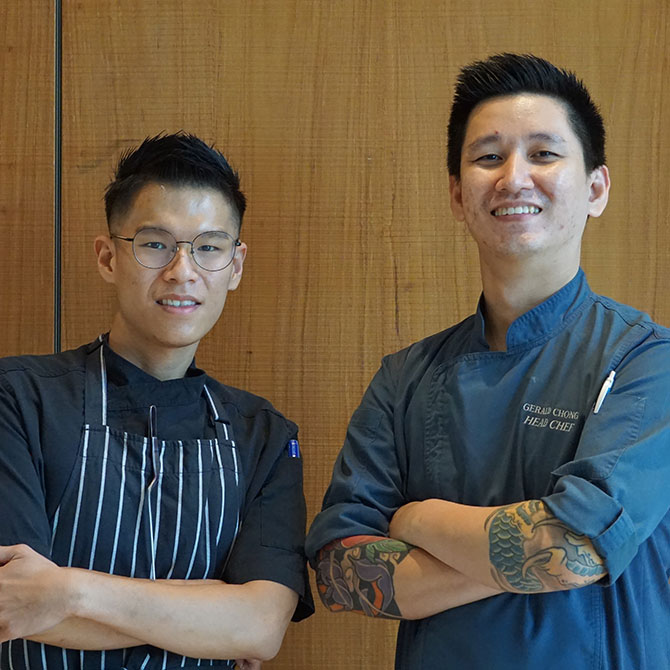 When: 21 and 22 October, 7pm
Where: Quan's Kitchen, Four Points by Sheraton Kuala Lumpur, Chinatown
Price: RM288 nett for seven courses (seats are limited)
Following the success of previous editions with Jing Ze Contemporary Asian Restaurant and LI, the Four Hands Supper Club chef collaboration series returns this October for its third instalment, featuring Skillet. For two nights only, Executive Chef Gerald Chong of Quan's Kitchen and Chef Eric Lee of Skillet have created a special menu—fusing progressive Malaysian flavours with modern European staples to showcase seasonal local produce. We recently got a preview of what to expect at a media tasting session:
"Chef Gerald and Eric's dishes highlight their expertise in balancing flavour, aroma and texture. They've looked to some familiar Malaysian dishes for inspiration and then reimagined these beyond expectations. Take Chef Gerald's Prawn Laksa Panna Cotta, a homage to his Sarawakian roots: Its silky smooth texture is accentuated by a medley of spices and fresh prawns.
"Another memorable East meets West creation on the menu is Chef Eric's Lamb Loin with Roasted Garlic Dauphinoise. Packed with umami, the lamb is breaded with koji—to tenderise the meat and concentrate its flavours—while the lightly torched baby kailan is seasoned with kulim, which also goes by the moniker 'Malaysian truffle' for its similarity in taste to the European delicacy. The dauphinoise, likewise, is more than it seems; flavoured with pu erh tea and similar herbs that go into bak kut teh (but minus the meat, to keep it pork-free)." — Adelina Tan, Deputy Editor
For enquiries or reservations, call 03 2035 7333 or email [email protected].
4. Visit Isa Ishak's first solo exhibition at Zhan Art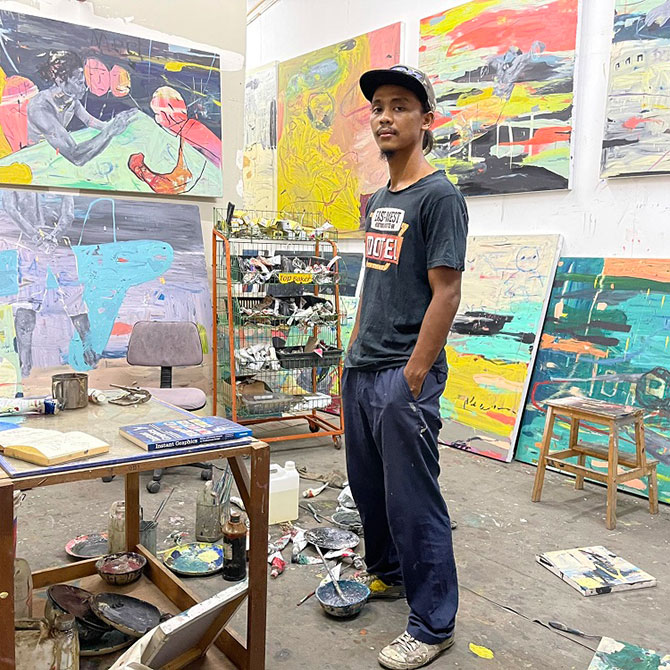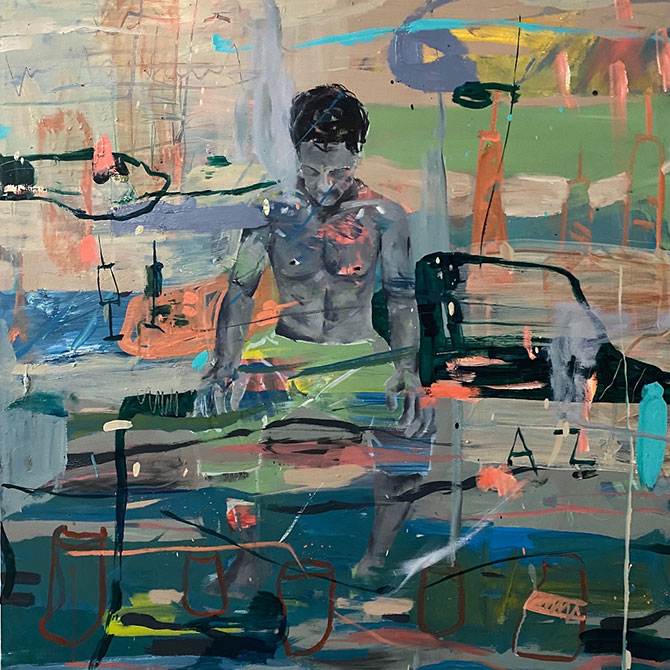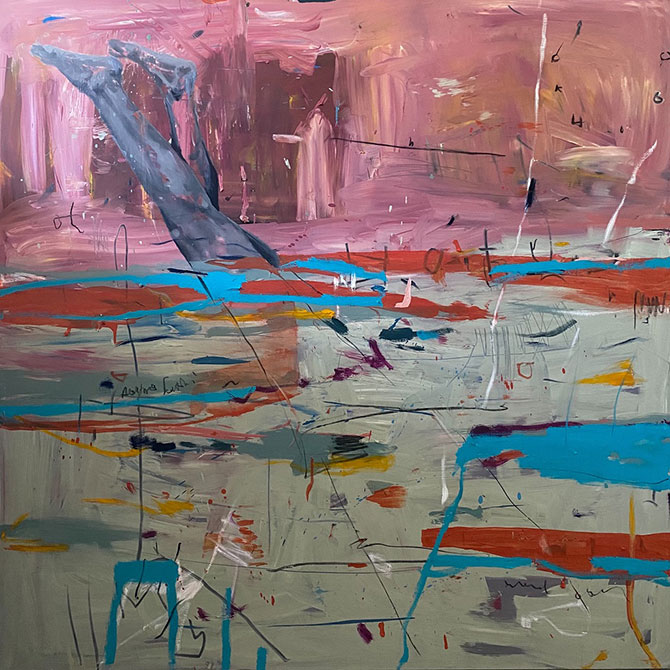 When: From October onwards
Where: Zhan Art | Space, Petaling Jaya
Calling art collectors and enthusiasts, Malaysian contemporary artist Isa Ishak is holding his first solo exhibition at Zhan Art | Space this month. For the unacquainted, Isa was a blue-collar worker in Telok Panglima Garang, Kuala Langat before he made the life-changing career change to become an artist in 2016.
Titled Kisah Isa Ishak, the exhibition will showcase his journey as an emerging artist, new father, doting husband and what it means to find a sense of belonging while capturing the idiosyncrasies of life. His works explore themes of belonging, struggle, pleasure, and conflict—reflecting his own battles to fit in a society that feels polarised and isolated, whilst inviting viewers to reflect on their points of view and shared humanity. There are 26 artworks in total, ranging between RM500 to RM6,000.
To reserve a spot at the exhibition, DM @zhanartspace on Instagram.
5. Enjoy a taste of Akaushi Wagyu at EQ and Kampachi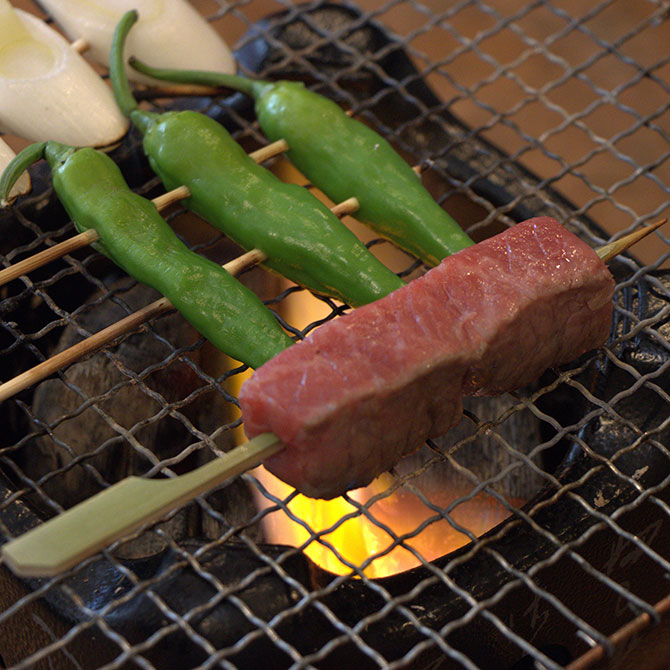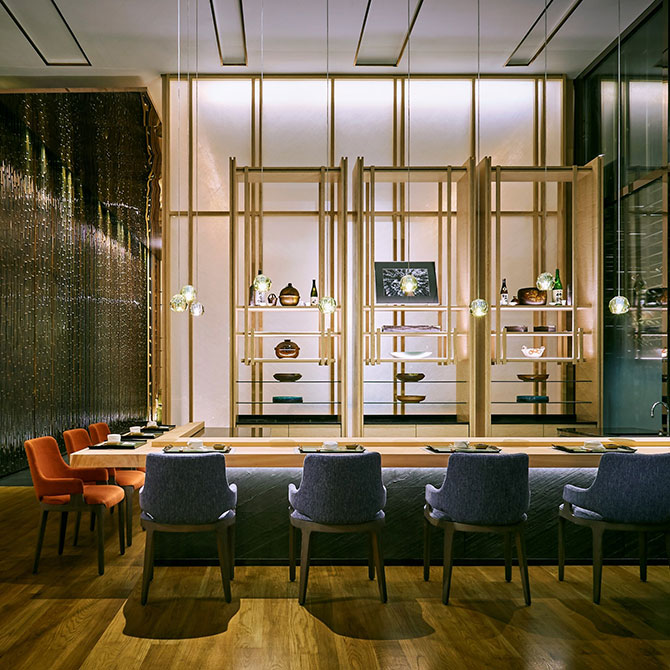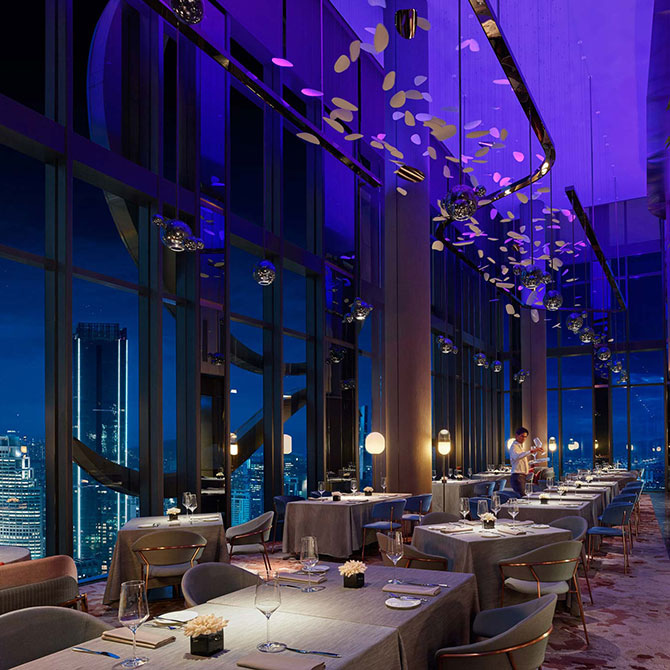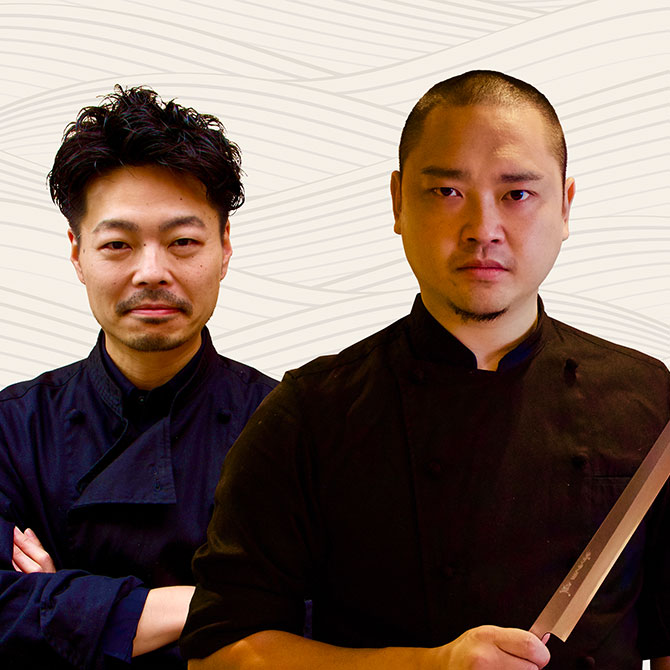 When: From 15 to 31 October 2021
Where:
Sabayon, Blue, Sky51, Étoile Bistro, Nipah, and EQ's banqueting and in-room dining
Kampachi EQ, Pavilion, and Plaza33
For the first time ever, EQ and Kampachi are bringing over a whole Akaushi cow from Japan to offer Malaysians the rare opportunity to taste one of the finest beef Japan has to offer. The opportunity will be available for two weeks only throughout the Akaushi Wagyu Festival that starts on October 15, featuring a line-up of events that will see esteemed guest chefs from Japan preparing premium omakase, fine dining, and à la carte menus.
Only approximately 400 Tosa Akaushi cattle are made available each year, making it highly sought-after—arguably more so with the incoming beef being halal-certified. Wagyu lovers will not want to miss the chance to experience this exquisite meat, prepared specially by Chef Demizu and Chef Iwao, who hail from two Michelin-starred restaurants and will rotate between the three Kampachi restaurants during the Festival.
Meanwhile, Sabayon will be offering a five-course Akaushi dinner (RM668) that promises to showcase the beef in various ways. Proving that premium meat can be enjoyed beyond fine-dining establishments, all other dining establishments in EQ will also be offering the beef in the form of melt-in-your-mouth burgers, premium bar snacks, roasts, stews, and more.
Advance reservations are required. For reservations and enquiries at EQ, email [email protected] or WhatsApp or call +6012 278 9239. For reservations and enquiries at Kampachi, email [email protected] or WhatsApp or call +6012 228 0885.
For more information and updates, visit the Kampachi Facebook page.
6. Celebrate Mosaic's 10th anniversary at Mandarin Oriental KL
When: 10, 17, 24 and 31 October, 12pm to 3.30pm
Where: Mosaic, Mandarin Oriental KL
Price: RM228+ per person
To celebrate its 10th anniversary, Mosaic will be offering its iconic Sunday Brunch every Sunday for the whole of October 2021, presenting an array of local and international dishes, as well as interactive live cooking stations. Diners can expect an assortment of seafood, sushi and barbecue delicacies, in addition to dishes spanning from Western, Indian, Malay, and Chinese cuisines.
Further highlighting the theme is the Western live's stations array of dishes that play on the word 'ten'; the Indian live station's 10 varieties of curry, and the 10 unique interpretations of Nasi Lemak. It's a ten-talising treat for those with big appetites, to say the least!
For dining reservations, please contact +603 2330 8798 or email [email protected].
7. Experience the Squid Game at Sunway Pyramid
View this post on Instagram
Where: Sunway Pyramid Mall
Can't get enough of the latest K-Drama thriller that *everyone* is talking about? Experience familiar Squid Game figures and games IRL at Sunway Pyramid—minus the life-threatening hazards. Expect a 12-foot tall 'Red Light Green Light' doll at the mall's LG1 Atrium where you can stage your own version of the game, smaller versions of the familiar doll at selected mall entrances to scan your temperature, and masked Squid Game officers handing out invitation cards to be presented at selected Korean stores for exclusive deals.
In case you missed it:
| | |
| --- | --- |
| SHARE THE STORY | |
| Explore More | |