In a moving announcement, Academy Award nominee and star of Netflix's The Umbrella Academy Elliot Page came out as transgender yesterday. The actor penned an open letter to fans on social media saying in part, "I can't begin to express how remarkable it feels to finally love who I am to pursue my authentic self". The brave move will no doubt increase the visibility of the trans people and will have a positive impact on the representation within the trans community. Fellow celebrities have since rallied in their show of support for Page, including Anna Kendrick and Miley Cyrus who replied with, "Elliot Rules".
The trans community is perhaps one of the most underrepresented factions within the LGBTQIA+ spectrum of queer identity. Aside from the fight for equality, the community has also called upon Hollywood for accurate representation in television and movies—specifically for roles to not be played by heterosexual and cisgender actors.
Here in Malaysia, the vast majority of trans individuals still face a pervasively negative stigma. Laws against the LGBT community are still heavily enforced. According to the human rights organisation Justice for Sisters, the Covid-19 pandemic has brought on an increased rate of violence and mental health issues. The group added that alongside being objectified and stereotyped as sex workers, both family members and the public have subjected trans women to multiple forms of violence. The Malay Mail also reports that trans women lack access to justice due to the multiple forms of criminalisation under the law, as well as the increasing social stigma.According to the Trans Murder Monitoring (TMM), a total of 350 trans and gender diverse people, with an average age of between 15 and 31 years old, were reportedly murdered between October 1 in 2019 and September 30 this year. This is perhaps why we need representation now more than ever—because representation inevitably leads to understanding and acceptance. It's not something that can change overnight but slowly, and hopefully, we'll see a cultural and institutional shift toward the prejudice that trans people face.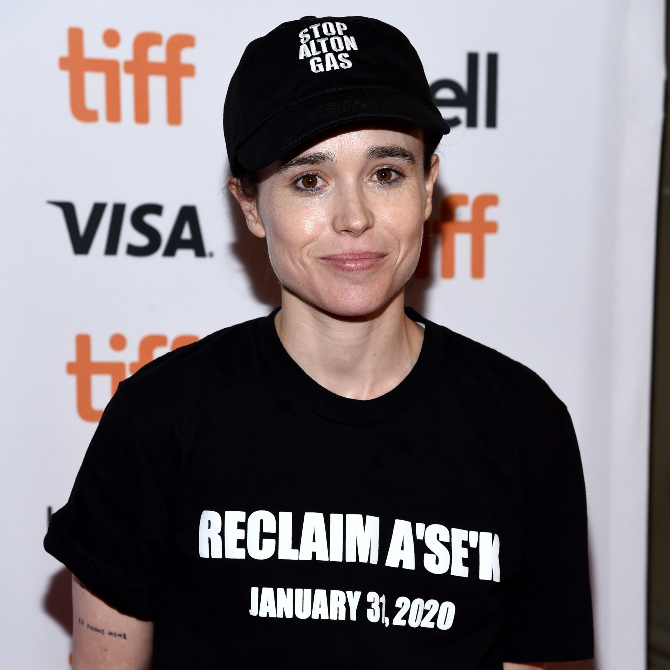 Before Page played Vanya Hargreeves in The Umbrella Academy series, he starred in a number of critically acclaimed movies, including Christopher Nolan's Inception and Juno. He also had a recurring role as Kitty Pryde in the X-Men franchise. Elliot has long been an outspoken advocate for LGBTQ issues and is no stranger to taking aim at transphobic politicians. He will now be an inspiration to countless trans and non-binary people.
| | |
| --- | --- |
| SHARE THE STORY | |
| Explore More | |