He has been recognised by some of the world's greatest chefs and his restaurant has earned a slew of titles—and now you can have a taste of his skills
Looking for a meal that differs from your usual? Celebrated Chef Ryan Clift of Tippling Club, Singapore is in town to serve you modern molecular food and a dining experience like no other. Both Ryan Clift and his restaurant have been widely recognised for both his culinary talent and the signature food and cocktail pairings. 
Born in England, Ryan Clift started off as a dishwasher at 1-Michelin Star gourmet restaurant Bel on the Green in Devizes and from there, his passion and interest in cooking sparked an adventurous spirit in him. It saw him learning traditional preparation techniques, learning all about food, and mixing that knowledge with new ideas and approaches.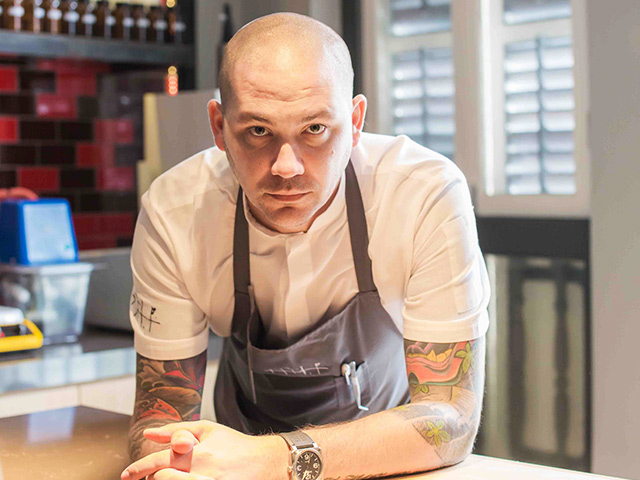 He went on to take positions at Claridge's in London with star chefs such as Peter Gordon and Emmanuel Renaut and was appointed head chef at the critically-acclaimed Vue de Monde in Melbourne-which won many awards during his tenure, including Best Restaurant of the Year in Australia. 
Having built an impressive resume and collected various achievements, Clift decided to open his very own restaurant, Tippling Club, in 2008. On his own turf, he used a different approach which was to serve his specialty created cocktails to diners with a choice of more than 20 different haute cuisine courses to choose from. His dishes are often commended for being innovative and bursting with flavours and with such a one-of-a-kind palate, Tippling Club's reputation grew rapidly. 
From 25 - 27 February, Chef Ryan Clift will be at Mandarin Oriental's Mandarin Grill  to give guests an exclusive dining experience of exceptional food paired beautifully with the perfect wine (optional).
The 5-course lunch is priced at RM298 nett per person (without wine pairing) and RM398 nett per person (with wine pairing):
MENU
Razor Clams
purple brittany garlic soup
2009 Andre-Michel Bregeon Muscadet Sevre-et-Maine, France
Foie Gras
apple textures, gaufrette biscuit, hibiscus
Riesling Spatlese
Snapper
green curry, tom kha veloute
2011 Huber Gruner Veltliner, Austria
Salmon
nuka vegetables, nori, cinnamon infused dashi
2013 Venus La Universal Dido Macabeu i Garnatxa, Montsant, Spain
Textured milk
wood sorrel
Austrian Beerenauslese / Coteaux du Layon / Bonnezeaux Chenin Blanc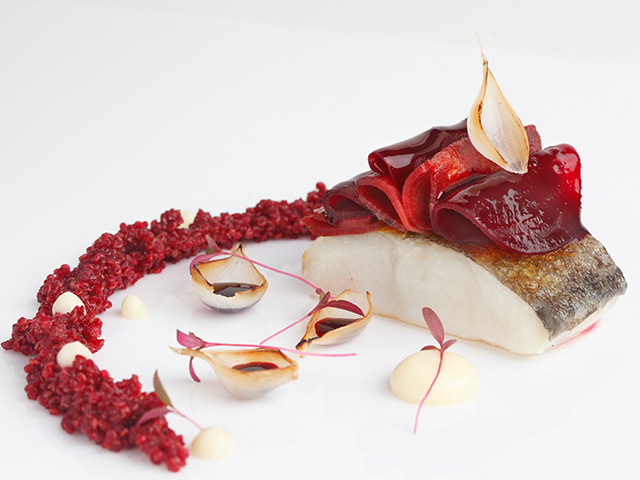 The 9-course dinner is priced at RM598 nett per person (without wine pairing) and RM768 nett per person (with wine pairing). 
MENU
Pre-snacks
Kingfish Carpaccio
yuzu, cucumber, black radish
Junmai Daiginjo Sake / Dry White Yamanashi Wine
Razor Clams
purple rittany garlic soup
2009 Andre-Michel Bregeon Muscadet Sevre-et-Maine, France
Foie Gras
apple textures, gaufrette biscuit, hibiscus
Riesling Spatlese
Snapper
green curry, tom kha veloute
2011 Huber Gruner Veltliner, Austria
Salmon
nuka vegetables, nori, cinnamon infused dashi
2013 Venus La Universal Dido Macabeu I Garnatxa, Montsant, Spain
A4 Toriyama Wagyu
horseradish burrata, Japanese fruit tomato, artichoke
2012 El Hombre Bala, Spain
Blackberry
financier
Madiera
Textured milk
wood sorrel
Austrian Beerenauslese / Coteaux du Layon / Bonnezeaux Chenin Blanc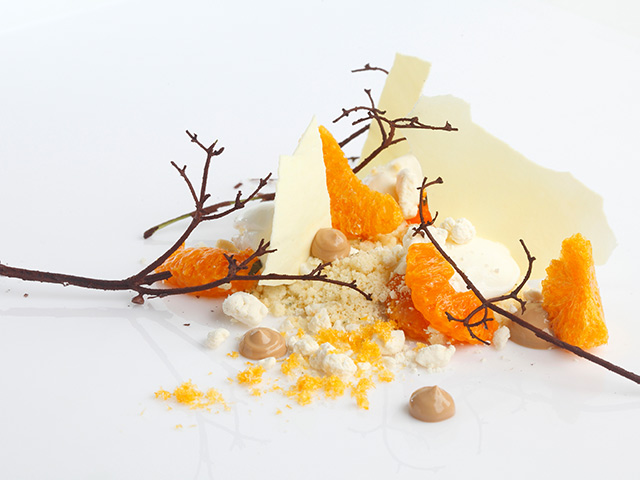 To make a reservation, please call Mandarin Grill at 03 2179 8960 or email at [email protected]