Lifestyle
Céline Dion drops latest music video for 'Imperfections', 'Friends' celebrates its 25th anniversary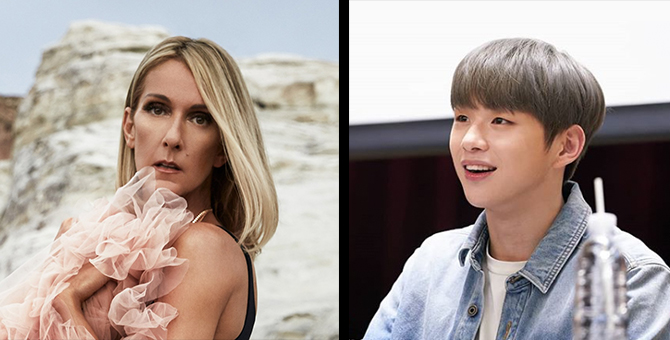 Hello pop culture junkies! Welcome back to another episode of Pop Culture Catch-Up podcast as we discuss the biggest news of the week in the entertainment circle. This week's headlines include: Céline Dion's newest music video for Imperfections, the 25th anniversary of Friends and Greta Thunberg's criticism of world leaders. Now on to the top trending news!
The music video for Céline Dion's Imperfections has arrived
Yes, you read that right. The Canadian vocal goddess is back with a new song and it's brilliant! Imperfections is a single off her upcoming album, Courage. Shot completely in black and white and directed by Gabriel Coutu-Dumont, the video showcases the singer in a variety of gowns and high-end ensembles. In line with the lyrics of Imperfections, Céline goes makeup free as she sings "I got my own imperfections, I got my own set of scars to hide". Let's be honest—take her age into account or not (she's 51, by the way), the My Heart Will Go On songstress has nothing to be worried about. She's as beautiful as she's talented. The "love yourself" message is also very much a necessity in the society we live in today. What do you think of Céline Dion's newest songs (Lying Down, Courage, and Flying On My Own) and music video?
Lindsay Lohan drops first song in 11 years
More new music coming your way—in the form of Xanax. To be specific, it's the title of Lindsay's latest release since Bossy in 2008. The former Disney child star has come a long way since starring in films such as Parent Trap and Herbie: Fully Loaded as well as blessing the world with hits such as Rumours and Confessions of a Broken Heart. Well, 11 years after her last single, she is back with a catchy and melodic number that features Alma, a Finnish pop star. The EDM-cum-club track samples Better Off Alone by Alice Deejay and highlights her social anxiety issues. Take note that Lindsay has now deleted the music video from her profile. Hence, the video above is the next best alternative because it's the Internet and nothing's ever really gone. Maybe she's just waiting to drop an official version? Who knows? Are you excited for Lindsay Lohan's musical comeback? While we wait, did you know that she is currently a judge on the Australian version of The Masked Singer?
It's the 25th anniversary of Friends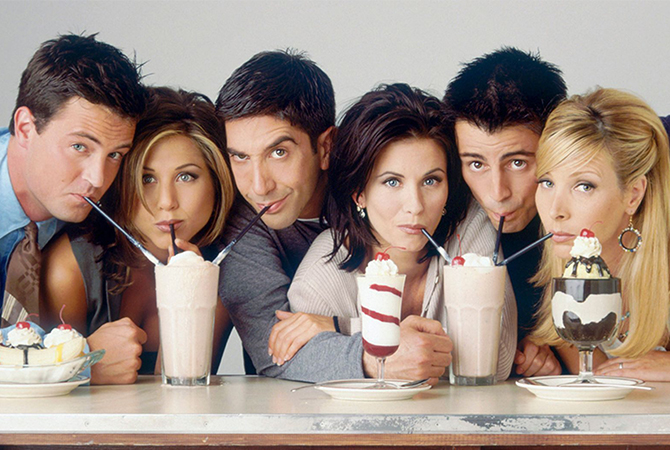 The popular sitcom lasted for 10 seaons from 1994 to 2004. It starred Jennifer Aniston, Courteney Cox, Lisa Kudrow, Matthew Perry, Matt LeBlanc, and David Schwimmer. It's safe to say that they will always be remembered by their character names. After all, Rachel, Monica, Phoebe, Chandler, Joey, and Ross were iconic figures of their time. Scratch that—they still are! The series (accompanied by the well-known theme song I'll Be There For You by The Rembrandts) just celebrated its 25th anniversary and the show's popularity doesn't seem to be wavering any time soon. Friends made us laugh and cry—and if you heard our podcast; helped me get through my dissertation too. What are your favourite moments from the television series?
Greta Thunberg criticises world leaders at the UN
By now, you should know about the 16-year-old who caused a stir in the United Nations where she blasted leaders of the world on their inaction when it comes to climate change. You can read the full transcript here. Greta Thunberg, now known for her environmental campaign, made clear why it is essential to tackle climate issues. She also spoke about how the United Nations put money and "fairytales of eternal economic growth" over climate change. In the podcast, we spoke about Donald Trump's response to Greta's speech as well as how the activist travelled from Europe to the United States in an emission-free sailboat. Whether you call it global warming, climate change, or climate crisis, there's no denying that it is an issue we should all be aware of. Taking action begins with us—making changes start small.
Kang Daniel and LM Entertainment are no longer in legal dispute
This seemed like it took forever! Due to various alleged breaches by LM Entertainment, Kang Daniel filed for an injunction on his contract with the company. According to the Korea Entertainment Management Association (CEMA), both parties have settled with a deal through mediation. The full statement by the said association includes "pop culture artist Kang Daniel and his former agency LM Entertainment, in the process of discussions through CEMA, decided to prevent further issue and damages caused by a drawn out legal dispute. Additionally, LM Entertainment has agreed to Kang Daniel's promotions with a new agency, in order to foster a positive cultural and entertainment environment".
The South Korean singer, formerly of boy group Wanna One, established his own agency in June 2019—Konnect Entertainment. He has also released What Are You Up To as the lead single from his debut solo album, Colour On Me. Here's wishing him the best in the future!
| | |
| --- | --- |
| SHARE THE STORY | |
| Explore More | |