This November, we are shifting our focus to the men in our lives—the fathers, the brothers, the partners, the best friends, the inspirational male figures, you name it. Did a face pop up in your mind when we mentioned all that? For the times they've supported you and shared their love, it'd be nice to give a little something back (not that you don't usually, anyway). Or rather, in this case, win them some cool merch that are essential in their every day lives.
Here's what you can win for him/them:
Jack Black skincare set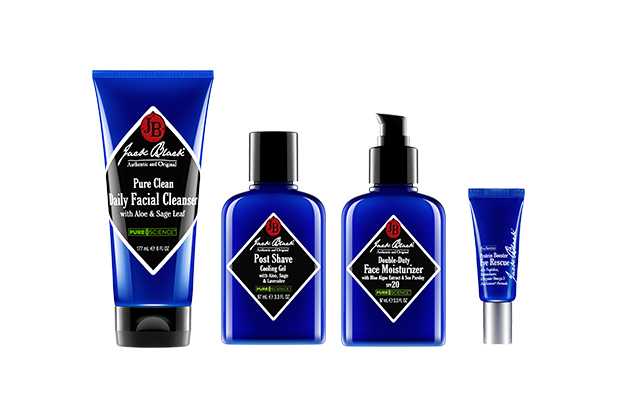 Even guys need to take proper care of their skin and this Jack Black set covers everything. Start with the Pure Clean Daily Facial Cleanser which doubles as a face wash and toner; and pleases even the most sensitive skin with its PureScience formula using nature's best ingredients.
Follow up with the Double-Duty Face Moisturiser SPF 20. It delivers lasting hydration to the skin without any oiliness or heaviness while doubling as a sunscreen.
Then, there's the ProSeries Protein Booster Eye Rescue that is formulated to reduce the size of fine lines and wrinkles while aiding in the production of skin-plumping collagen to restore skin elasticity.
But perhaps it's the Post Shave Cooling Gel that he will appreciate more as it works like a lightweight moisturiser while also helping to heal minor cuts, reduce pain and redness of sunburn.
Panasonic 3-Blade Shaver with Multi-Flex 3D Head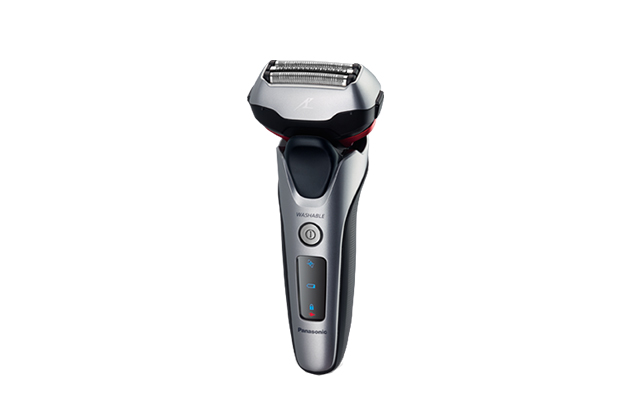 Help your man stay sharp with a premium shaver that makes grooming so much easier, faster and less painful. The Panasonic 3-Blade Shaver features a newly-developed mechanism that makes head movement more flexible to allow closer (and better) following of facial contours. Its 3-Blade system complements the shaver by thoroughly and precisely cutting even the toughest beards for a close, gentle shave. Whether your man has a thick or thin jaw of hair, its sensor will be able to tell the difference and adjust the power accordingly. All in all, let's just say it's more efficient this way.
Bang & Olufsen BeoPlay P2 portable Bluetooth speaker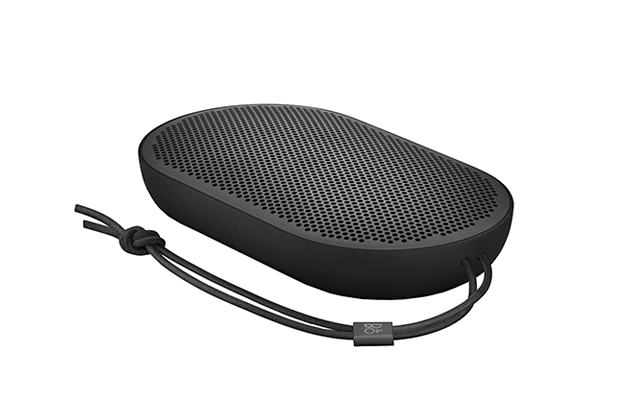 For the active man on the go, help him stay connected to his favourite tunes and enjoy that Bang & Olufsen Signature Sound. Not only does the BeoPlay P2 deliver a rich, full-bodied sound, but its size is pocket-friendly; and with just two hours of charging time, it can last up to 10 hours of music. Enhance the experience with smart features accessible via the BeoPlay app.
#BuroGiveaway
We are selecting three winners who will each receive a Jack Black skincare set (courtesy of Kens Apothecary), a BeoPlay P2 portable Bluetooth speaker by Bang & Olufsen (black colour), and a Panasonic Premium Shaver.
All you have to do is:
1. Like our Buro 24/7 Malaysia Facebook Page (if you haven't already)
2. Like the giveaway post on Facebook
3. Share the giveaway post on Facebook with the hashtag #BuroGiveaway and tag two friends (be sure your share settings are on "Public")
4. Provide us with your contact details in the form below and answer the simple question at the end.
The giveaway runs from today till 19 November 2017. Winners will be announced on 22 November 2017 on this page. By joining this giveaway, you will be automatically subscribed to our Buro 24/7 Malaysia e-newsletter. Other terms and conditions apply*.
This giveaway is now closed.
Congratulations to Marcus Chan, Kyan Yap, and How Wei Ping.
*Terms & Conditions:
1. This giveaway is organised by Buro 24/7 Malaysia (hereinafter referred to as the 'Organiser').
2. The prizes for this giveaway are neither exchangeable for cash nor transferable.
3. All persons ('Participants') taking part in this giveaway agree that these rules shall be binding on them, and that the entries in this giveaway, including their name and likeness, may be used without restriction in any future publicity material by the Organiser.
4. The Organiser reserves the right to amend these rules or terminate the giveaway at any time at its sole and absolute discretion. All decisions made by the Organiser under these rules shall be final and no discussion or correspondence will be entertained. The Organiser may, but is not required to, justify any decisions relating to this giveaway.
5. The Participant acknowledges that the interest and good reputation of the Organiser are of paramount importance. The Organiser reserves the right to disqualify a Participant from the giveaway, or to withdraw the prize if it is believed the Participant is in breach of its obligations under the rules. The Participants shall not by act or omission, directly or indirectly bring the Organiser into disrepute.
6. All entries are sent at the risk of the Participants and in the event that there are technical difficulties experienced arising out of the internet or from any associated equipment or internet security is compromised, the Organiser may at its sole and absolute discretion disqualify the entire entry and shall not accept any liability doing so.
7. Giveaway entries may only be submitted via the stated medium of communication.
8. This giveaway is open to anyone above 18 years old.
9. Each entry must be completed in full. The Organiser reserves the right to disqualify any incomplete entries in its sole and absolute discretion.
10. Participants shall only submit one entry and multiple entries of the same shall be treated as 'spam' and shall be ignored.
11. Incomplete entries will be deemed void.
12. Winners will be notified by email.
13. Uses of 'aliases' shall be considered a form of deception and are prohibited.
14. The winner must produce their original IC / passport with legible IC / passport number in order to claim the prize. The winner may also be required to produce additional original proof of identity at the discretion of the Organiser.
15. All Prizes are accepted entirely at the risk of the winner, and the Organiser excludes all warranties in connection with the prize to the extent permitted by law.
16. All Participants release from, and indemnify the Organiser, its agencies, sponsors and representatives against, all liability, cost, loss or expense arising out of acceptance of any prize or participation in the giveaway including (but not limited to) personal injury and damage to property and whether direct or consequential, foreseeable, due to some negligent act or omission or otherwise.
17. All personal particulars furnished are meant for identification purposes and will not be sold or given to any third parties. In the case of giveaways, our partners may wish to offer you services which require your personal particulars. These specific requests will be expressly stated within relevant giveaways, with a choice to opt out.
18. Inability to contact the winner by 27 November 2017 will result in disqualification and selection of an alternate winner.
19. Winners must collect their gifts from our office in Mont Kiara within 1 month of notification.
20. Prizes are final; no cash equivalent or alternative prize will be given. Prizes are non-transferable, non-exchangeable and strictly not for resale. If the winner is found to be selling the prize(s), the Organiser reserves the right to demand the return of the prize.
| | |
| --- | --- |
| SHARE THE STORY | |
| Explore More | |