As we celebrate International Women's Day this month, we find ourselves inspired by our #BuroBossGirls—strong, independent women who are dreamers, doers, and go-getters. Passion aside, boss girls' journeys are also often marked by building bridges and making connections, rendering first impressions all the more important.
With that in mind, we've curated a mini list of essentials that will help you nail those first meetings with #BossGirl finesse, and we are giving you a chance to win them too! Find out more as you scroll down:
Guerlain La Petite Robe Noir Lip Ink and Météorites Compact Powder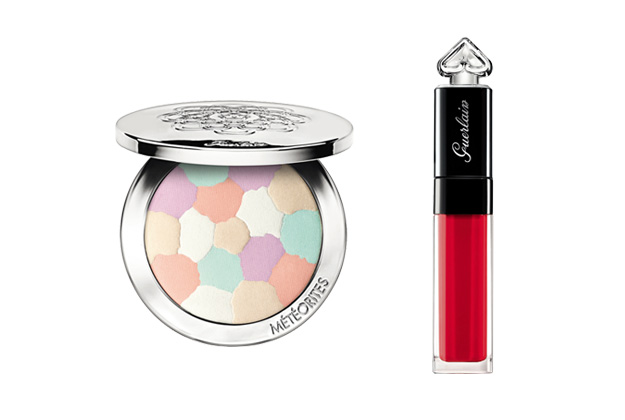 First, look the part. After you've got your power dressing down pat, put your best face forward with the help of Guerlain. The La Petite Robe Noir Lip Ink in Empowered (a boss girl-worthy shade, for sure) will feel comfortable on your lips with its lightweight, no-transfer longwearing formula and an alluring matte finish—nothing makes an impression quite like a fearless red lip. For a soft, glowing complexion, the Météorites Compact Powder will give the perfect finishing touch with its beautiful blend of corrective and luminous shades.
Paper & Print KL Customised Name Cards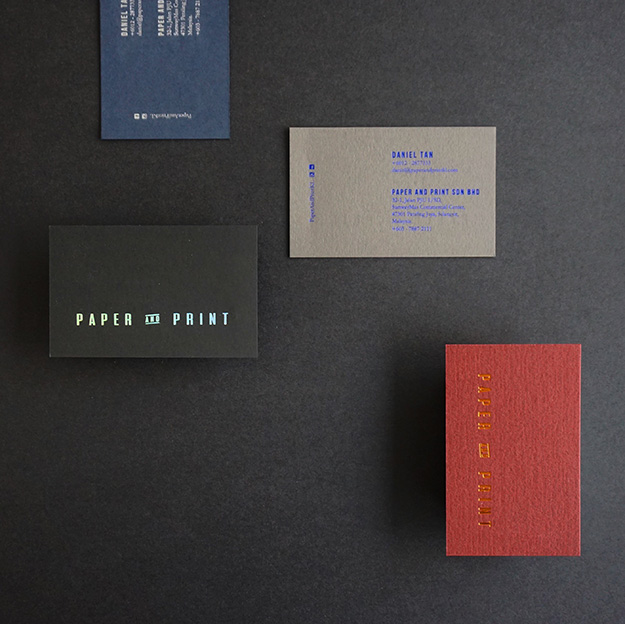 In the sea of name cards that are exchanged out there, it is only apt that a boss girl should have one that will stand out as much as her personality from the get-go. For this, we turn to Paper & Print, a contemporary digital and offset printing house with a knack for design. Forget boring, conventional designs, let them turn your vision into bespoke name cards that are bound to make an impression.
DKNY Card Case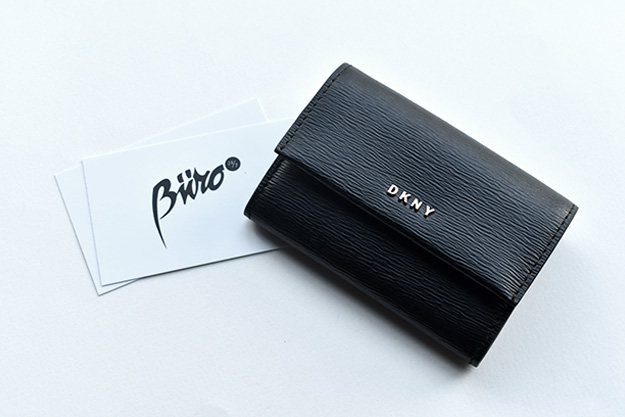 Of course, you'll need a case to carry your cards. For the minimalist and sophisticated modern woman, this DKNY Card Case will complement your air of elegance with its beautiful textured leather exterior complete with gold brand lettering. Sleek, classic, and just what you need to keep your essentials in place.
To help you on your #BossGirl journey, we are giving away all of the above to 5 lucky winners!
Stand a chance to win one set of Guerlain La Petite Robe Noir Lip Ink and Météorites Compact Powder, customised name cards from Paper & Print KL, and a DKNY Card Case in four simple steps:
1. Like our Buro 24/7 Malaysia Facebook Page
2. Like the giveaway post on Facebook
3. Share the giveaway post on Facebook with the #BuroGiveaway hashtag and tag two friends (be sure your share settings are on "public")
4. Provide us with your contact details in the form below and tell us about a #BossGirl that inspires you. It is that easy!
This giveaway is now closed. Congratulations to the following winners:
Jie Ting
Chong Cheng Yee
Loh Yuen Mei
How Wei Ping
Shaqira Balqis
By joining this giveaway, you will be automatically subscribed to our Buro 24/7 Malaysia e-newsletter. Other terms and conditions apply*.
*Terms & Conditions:
1. This giveaway ends 11:59pm, GMT+8, 25 March 2018. The winner(s) will be announced on 28 March 2018.
2. This giveaway is organised by Buro 24/7 Malaysia (hereinafter referred to as the 'Organiser').
3. The prizes for this giveaway are neither exchangeable for cash nor transferable.
4. All persons ('Participants') taking part in this giveaway agree that these rules shall be binding on them, and that the entries in this giveaway, including their name and likeness, may be used without restriction in any future publicity material by the Organiser.
5. The Organiser reserves the right to amend these rules or terminate the giveaway at any time at its sole and absolute discretion. All decisions made by the Organiser under these rules shall be final and no discussion or correspondence will be entertained. The Organiser may, but is not required to, justify any decisions relating to this giveaway.
6. The Participant acknowledges that the interest and good reputation of the Organiser is of paramount importance. The Organiser reserves the right to disqualify a Participant from the giveaway, or to withdraw the prize if it is believed the Participant is in breach of its obligations under the rules. The Participants shall not by act or omission, directly or indirectly bring the Organiser into disrepute.
7. All entries are sent at the risk of the Participants and in the event that there are technical difficulties experienced arising out of the internet or from any associated equipment or internet security is compromised, the Organiser may at its sole and absolute discretion disqualify the entire entry and shall not accept any liability doing so.
8. Giveaway entries may only be submitted via the stated medium of communication.
9. This giveaway is open to anyone above 18 years old.
10. Each entry must be completed in full. The Organiser reserves the right to disqualify any incomplete entries in its sole and absolute discretion.
11. Incomplete entries will be deemed void.
12. Winners will be notified by email.
13. Uses of 'aliases' shall be considered a form of deception and is prohibited.
14. The winner must produce their original IC / passport with legible IC / passport number in order to claim the prize. The winner may also be required to produce additional original proof of identity at the discretion of the Organiser.
15. All prizes are accepted entirely at the risk of the winner, and the Organiser excludes all warranties in connection with the prize to the extent permitted by law.
16. All Participants release from, and indemnify the Organiser, its agencies, sponsors and representatives against, all liability, cost, loss or expense arising out of acceptance of any prize or participation in the giveaway including (but not limited to) personal injury and damage to property and whether direct or consequential, foreseeable, due to some negligent act or omission or otherwise.
17. All personal particulars furnished are meant for identification purposes and will not be sold or given to any third parties. In the case of giveaways, our partners may wish to offer you services which require your personal particulars. These specific requests will be expressly stated within relevant giveaways, with a choice to opt out.
18. Inability to contact the winner(s) within one month of notification will result in disqualification and selection of an alternate winner(s).
19. Prizes not claimed within one month of notification email will result in forfeiture.
20. Prize is final; no cash equivalent or alternative prize will be given. Prize is non-transferable, non-exchangeable and strictly not for resale. If the winner is found to be selling the prize(s), the Organiser reserves the right to demand for the return of the prize.
| | |
| --- | --- |
| SHARE THE STORY | |
| Explore More | |