Lifestyle
#BuroAList: What's cookin' with Chef Jeff Ramsey and Chef Sherson Lian
Fresh off the grill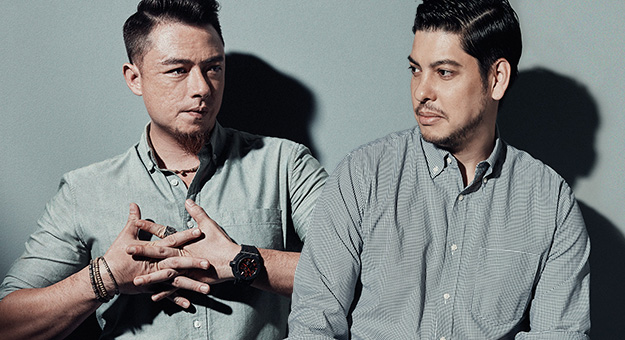 We're back with another episode of our exclusive interview series with the movers and shakers of our local landscape. This time round, the spotlight is on Chef Sherson Lian of Kitchen Mafia and Chef Jeff Ramsey of Babe Restaurant.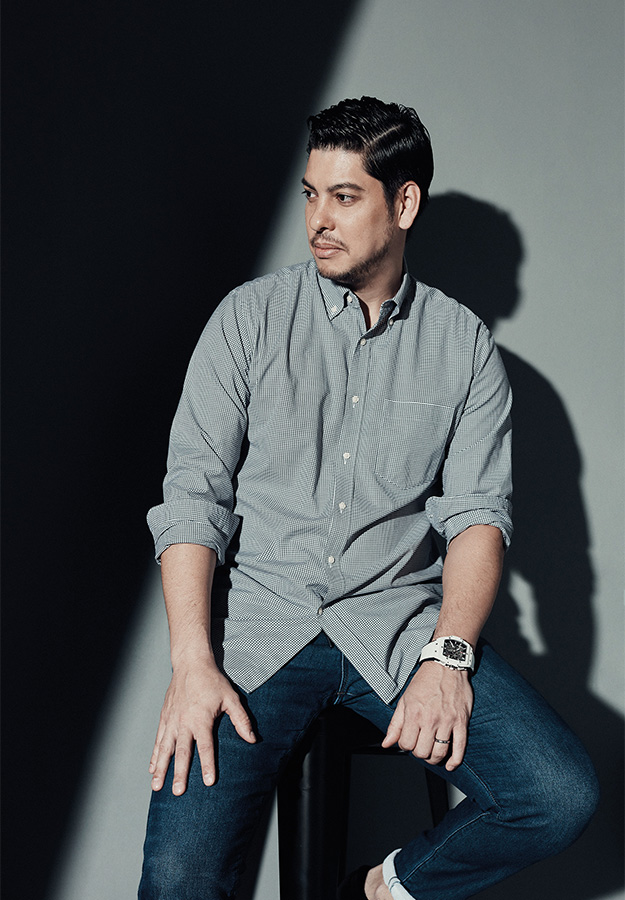 Jeff Ramsey
His restaurant is known for combining an artful finesse with a playful take on modernist cuisine. "Fun dining" is what it's called. But Jeff Ramsey got his start on humbler grounds. Initially tasked with just cleaning dishes, he got his lucky break when he was given some time behind the sushi bar. Thereafter, he trained with the world's best—Masayoshi Kazato, the official Sushi Ambassador of Japan; José Andrés, protégé of the legendary Catalonian chef Ferran Adria of elBulli; and Japanese "super chef" Hide Yamamoto. Ramsey earned a Michelin Star in 2009, at the age of 32, and has since gone on to be featured at pop-up restaurants across the globe and is now a sought-after culinary educator consulting on restaurant openings in the United States, Europe and Asia.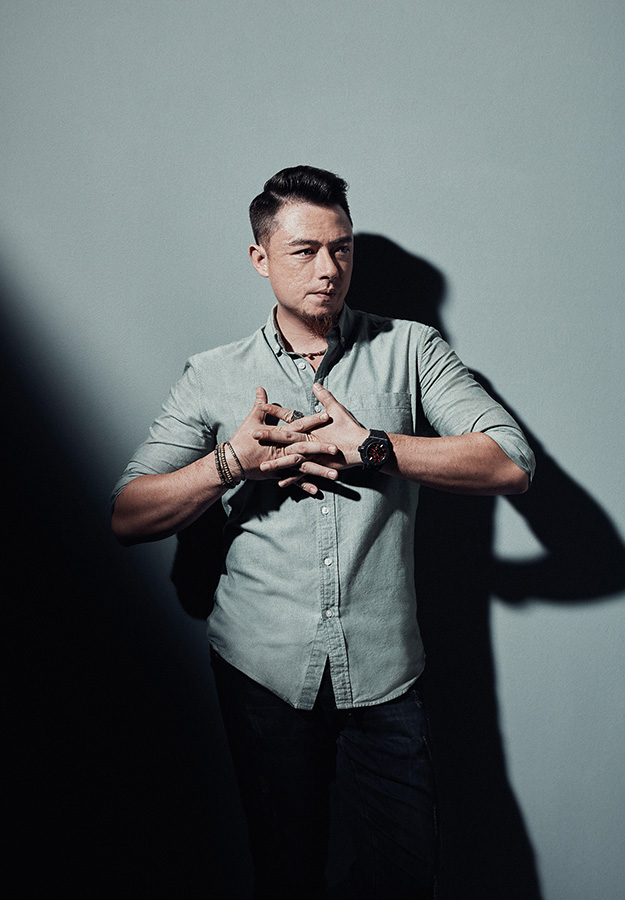 Sherson Lian
A household name, Sherson Lian has made his mark as an entrepreneur in the gastronomy business. He started off with and is still currently hosting 5 Rencah, 5 Rasa on TV3, a local cooking production that will be rolling out its 18th and 19th season at the end of this year. Boasting a lifetime of exposure to the culinary industry, Lian has taken the passion he developed as a child from working at his mother's café and nurtured it to now span multiple television deals locally and regionally, two restaurants, a food styling and events catering business, a cookbook, and plans to venture into restaurant consulting for start-ups and makeovers in the near future.
---
In the interview you can watch and read below, we grilled the chefs on pressing matters like improving our country's restaurant industry and how great jackfruit is despite its wind-inducing properties. But chefs being chefs, you can tell they're used to the heat.
P.S. Don't miss the challenge segment in the video below where the chefs try delivering cheesy pick up lines while making grilled cheese sandwiches!
Briefly walk us through how you got started in the industry.
JR: Pretty typical of my generation, I started as a dishwasher in a Japanese restaurant and I became sort of the back-up sushi guy. One day, one of the chefs cut his finger, I got put out to the sushi bar, and it was my chance to shine. I took up the opportunity and fell in love with the whole business.
SL: My mum started a cafe when I was eight or nine years old. Every school holiday, I'd enjoy my time helping out in the cafe and I guess that opened my eyes to the business as I grew older and one thing led to another; now here I am!
How would you describe your identity as a Chef and what do you want your restaurant to represent?
SL: I think my identity as a chef is bold, daring and very casual. I can't say I'm authentic to a certain cuisine because I believe in diversity and variety. I like my restaurants to always be open in concept, honest in food—it should be a place where people feel comfortable and have a good experience.
JR: Babe is all about pushing boundaries. We are constantly questioning how far can we go now? It's about teetering the line to find what is acceptable to the Malaysian audience. For myself, yes, I am a chef, but I am more accurately a multipotentialite, and a restaurant is a really fun way for me to express myself in many ways.
Tell us about where your businesses are at now. Sherson, how is Makhan by Kitchen Mafia doing?
SL: The business is growing well. We've only been open for five months so it's hard to say if it's reached what I have envisioned. We have yet to drill down on marketing efforts but just by being in The Gasket Alley, a buzzing local biker haunt, has been quite sustainable. There's definitely a lot of potential for Makhan.
What are you working on for Babe, Jeff?
JR: Babe is a restaurant that I love to go to work everyday in. I get to cook up whimsical, tasty dishes, and pass my passion on to the guests. For that, it's very successful. As a perfectionist, I want to achieve more and more success, and develop the menu and our services to the highest level that we can go and we just push everyday to create a better product.
A common thread is this art of fusion that goes through your food—is this something that stems from your mixed parentage or a style you developed along the way?
JR: My mum is Japanese-Korean, my father Irish-American. I say it often, I cook how I look. It's second nature—it's the food I grew up eating; but mostly with a Japanese slant because that's the food I embraced as I studied as a cook.
SL: I agree, whatever we produce is based on what we've been exposed to. My mum is living in Melaka, she cooks a lot of Nyonya food but it's because she's been exposed to that. I just cook what I like.
Having so many different influences, what's a Malaysian ingredient you think is most underrated?
JR: Jackfruit is ridiculously good but you kind of have to be in the mood for it because its aroma is quite strong.
SL: That, and people tend to say "angin"… It gives you wind!
Working with food on the daily must make you very picky with what you eat. Where do chefs go to eat?
JR: I think that's just what the perception of people is. Chefs get off work late and eat whatever is open.
SL: I'm not fussy with what kind of food I eat, but I am fussy with the taste and how it's prepared. Like Jeff said, supper used to be a frequent affair; especially when I just opened Makhan a few months ago. It's essentially a bar with Indian food. People "makan" , then they drink till late and on the way home, McDonald's is always there, calling out my name. That's how the "middle kingdom" expanded.
Is there a chef or restaurant that inspires you and you've modelled your restaurant to?
JR: There's a restaurant in Barcelona called Tickets run by Albert Adria (the brother of Ferran Adria, who headed elBulli for a long time) that I would love if someone recognised is what we're going for. They're No. 25 on the World's Best Restaurants list but they're really a casual restaurant that does interesting, tasty food; a place where you can relax, drink, enjoy yourself; it's a bit loud. That's the kind of vibe I hope to create with Babe.
I think that any city could and should support a fine dining scene, it's the F1 of restaurants. The technology and practices used in that tier of restaurants will certainly trickle down to the lower tiers within a city, and cause the overall level of cuisine and hospitality to become greater.
What are your thoughts on the Malaysian F&B scene? Have you any suggestions on how the climate can be improved?
SL: The scene is divided into three major layers in my opinion: the stripped down and bare (hawkers, etc), the casual (bars, bistros, cafes etc) and the fine dining establishments. I think the first layer is always going to be thriving; that is what Malaysia is known for! The second really depends on their legitimacy in every perspective-from the concept and food, to the vibe and service. But the final one is tricky; I don't think the market is mature enough for it. This makes fine dining restaurants quite hard to sustain.
This is why I think sharing exposure across the three layers is a way to improve. Hawkers have stood and will stand the test of time. We now have to give more exposure—not just locally but also on a regional and international level—to the casual joints and fine dining places. Then, people will come to Malaysia not just for street food but also to visit places from the other two layers in this industry.
What are three key personality traits a chef should possess?
JR: 
1) An attitude of service towards others
2) Willingness to sacrifice to achieve greatness
3) True, deep down confidence in yourself. Don't let anyone tell you you can't
SL:
1) Dedication
2) Willingness to work hard
3) A good palate
What is the most important life lesson you've learnt over the course of your career?
JR: Wake up with intention, seize the day, but don't stress on trying to accomplish it all today.
SL: One never knows everything especially when it comes to food.
Where do you see yourselves in the next five years?
JR: I have plans where we're working on a sushi-focused version of Babe. I'll be pretty busy with these two restaurants.
SL: What I would like to achieve is to have a couple more [restaurants]. To grow the business, grow the brand.
Jeff Ramsey wears the Hublot Spirit of Big Bang White Ceramic and Sherson Lian wears the Hublot Big Bang Ferrari Unico Carbon.
Stay tuned for the final episode of Buro A-List coming up next week.


Original: https://www.buro247.my/fashion/buro-loves/buroalist-all-things-fashion-with-tengku-syahmi.html
Credits:
Photography: Gerald Goh / Metal Bees
Videography: Octopost Studio
Styling: Cai Mei Khoo, Joan Kong
Hair: Juno Ko
Makeup: Ling Chong
Art Direction: Chong Yi Suen

Original: https://www.buro247.my/lifestyle/buro-loves/buroalist-roen-cian-and-timothy-tiah.html
| | |
| --- | --- |
| SHARE THE STORY | |
| Explore More | |