From doing meditation through batik to creating latte art to pyrography art, we've done several workshops that were very hands on for Buro Tries. Since we were approaching the theme of dance this month, it was time to involve some legwork as well, and who better to seek tutelage from than Cecilia Yong, winner of So You Think You Can Dance Malaysia's second season. The professional dancer/choreographer has since made quite a name of her own, winning many local and international dance awards, as well as performing at countless huge events.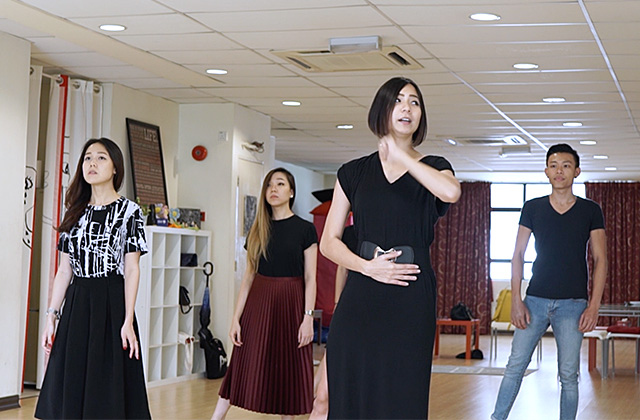 Cha-Cha-Cha is one of the many types of ballroom dances which follows an energetic beat and follows the count of "one, two, three, chachacha". However, the dance does not start on the first beat/count — a mistake we made quite a few times at the beginning. Posture is important and so is the timing of each step. The trick, as Yong advised us, is to take smaller steps to keep up with the beat. In one hour, we managed to learn the basic steps and learnt one routine — not bad, we must say.
Watch the video below to see how the class went:
To find out more about Cecilia Yong or to enquire about her classes, find her on Instagram. This class was held at I Dance Studio @ Damansara Perdana.
Related stories:

#FitnessFriday: Pound at Sole To Soul Dance Studio
Bust a move: 5 Dance workout videos to do at home
Singapore Dance Theatre's 'Ballet Illuminations' returns to Malaysia
| | |
| --- | --- |
| SHARE THE STORY | |
| Explore More | |