A few weeks ago, the Internet was in a frenzy over Beyoncé's highly anticipated adidas x Ivy Park athleisure collection. In vivid shades of mostly deep maroon and bright orange, it featured a wider range than before, consisting of leggings, sports bras, bodysuits and even the first-ever Ivy Park footwear.
"It is a dream come true to re-launch Ivy Park as the sole owner," said Beyoncé in a press release.
"My team has worked hard with the adidas team in bringing my vision to life for this first collection and I am grateful and proud. From the accessories to the clothes and footwear, I wanted to design and re-imagine pieces that serve as favourite armour for anyone who acknowledges the strength in their individual style and lives freely and boldly."
That last part is especially important as the Spring '20 capsule collection is meant to celebrate power, freedom and literally individuality. It is meant to be gender-neutral. It is meant to exude attitude while also allowing functionality. It is meant to inspire.
Yes, please. Sign me up. Give me some of that Queen Bey Spirit!
Lucky for me, I was indeed sent a whole outfit as per Beyoncé's adidas x Ivy Park lookbook to review the collection. Read on for my verdict (and attempts at wearing it like Beyoncé):
*Note: I'm wearing a size M for the pieces of clothing featured below: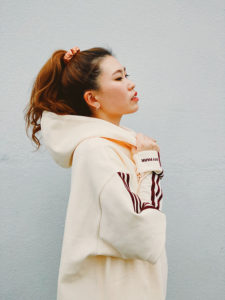 IVY PARK x adidas hoodie review
Truth be told, it's hard to pinpoint my favourite piece out of the outfit I was given but the hoodie comes close. If there was one word to best describe it, it would be comfort. Made of soft French terry—and if the office allowed it—I would live in it. And yet, don't be quick to write it off as the go-to hoodie for airport- or loungewear.
IVY_PARK_x_adidas_hoodie_review_small.gif
Designed to have an oversize shape with short, expanded sleeves, the silhouette leaves plenty of room for movement as well as style. It works well on its own or as a layering piece, depending on your needs.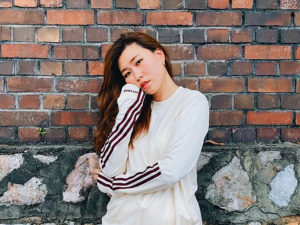 ivy park x adidas jersey
A football adidas jersey but make it Ivy Park. Breathability is the keyword here. It's comfortable, made of soft double-knit fabric, and it's a very loose fit. It's long in length and with its sleeves but I would match it with a pair jeans for that casual, sporty vibe.
IVY PARK CARGO SWEAT PANTS, RM450
ivy park adidas sweat pants
Ladies, if you're planning to get this, go one size smaller cos it's a truer fit for men. That being said, I could pull the drawstrings on my size M to tighten it at the waist, enough for it to cinch the shape a little. Apart from the fit, I love it. The design, the comfort of it, everything.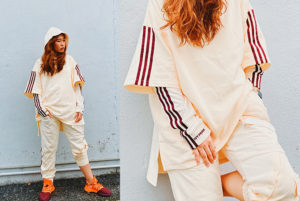 ivy park x adidas cargo sweat pants
Pockets—with velcro closure, with a zip, and with a mere flap—in places that are out of the norm but fits beautifully like a well choreographed pattern on the pants. In addition, the snap buttons on the side of the pant add detail to the design, giving it more than meets the eye. The utilitarian joggers are great for everyday wear—they're made of soft French terry—and as a fan of crop tops and bustier/corset tops, that would be my instant combo.
IVY PARK NITE JOGGER SHOES, RM800
IVY PARK NITE JOGGER SHOES
The phrase "walking on clouds" rings true for the Ivy Park Nite Jogger Shoes. But beyond its cushy wearability is its history—it was, after all, first created for the runners. For the unfamiliar, the Nite Jogger burst into the running scene back in the 80s and with a boost midsole, every step gives you that extra energy-charged lift. The Ivy Park makeover not only grants it a brand new wash of striking colours but also, an innovative lacing system. Fun fact: You can easily clip it to your gym bag too. A small but much appreciated detail, I can assure you.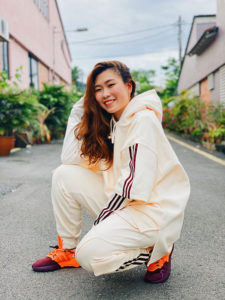 ivy park x adidas cargo sweat pants
Did I feel like Queen Bey? Enough to pull off these poses, that's for sure! But above anything, the capsule collection is one of thought and quality. 10/10 would recommend.
You can shop the adidas x Ivy Park collection in stores or online.
| | |
| --- | --- |
| SHARE THE STORY | |
| Explore More | |